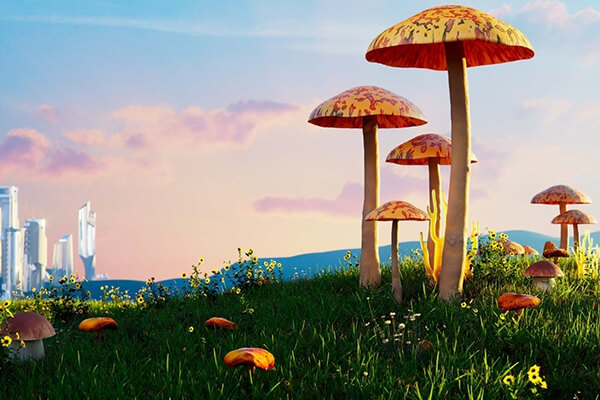 The Future is Fungi is a complete introduction to the hidden kingdom of fungi. Exploring their past, present and potential future impact in four key areas (food, medicine, environmental remediation, and psychedelics and mental health) the book not only reveals how fungi have formed the foundations of modern life, but also how they might help shape our future.
We recently spoke with the authors Michael Lim and Yun Shu about their favourite fungi facts and the process of writing the book.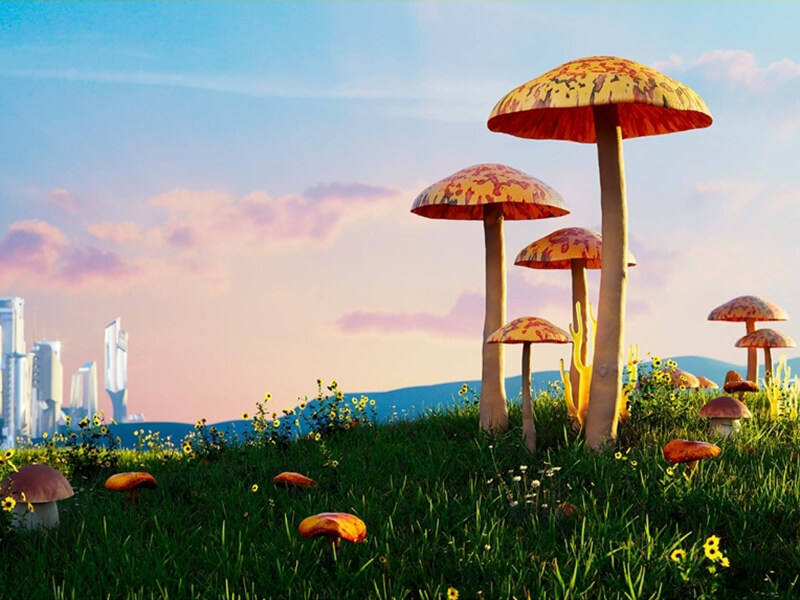 You both started out in very different fields before ending up in the world of fungi research. Can you tell us a bit more about what led you down this path?
Michael: An early psychedelic experience with a fungus showed me that there was much more to this beautiful existence than I had initially contemplated. A state of ontological shock embedded new questions about my very being into my psyche. Over the course of the next few years, my worldviews completely shifted. I had a burning question about how compounds in nature could give rise to altered states of consciousness. My research into the fungi kingdom also had tangents in anthropology, ecology, and philosophy. The chance to share and express this particular journey in a book has been energising and I'm grateful for the opportunity.
Yun: The pivot from financial services to fungi can seem like a 180-degree turn! I had some life-changing experiences brought about by psychedelic compounds found in the fungi kingdom. My key learnings centre on not taking life too seriously and to have fun on this journey. I was fortunate enough to love many of my roles previously, but the path to create and write is nourishing. To make sense of the infinite inputs and thoughts in my inner world and put them into cohesive writing – that can then touch another person's inner world is special to me. I'm just following the doors that open and the synchronicities that come my way.
How did you both meet and begin working together?
Michael: We met through mutual friends a few years ago and ended up becoming housemates when we were living in London. During the months-long pandemic lockdown, we had extra time to document everything we were doing – researching, cultivating, foraging, cooking, sketching – and sharing it with friends.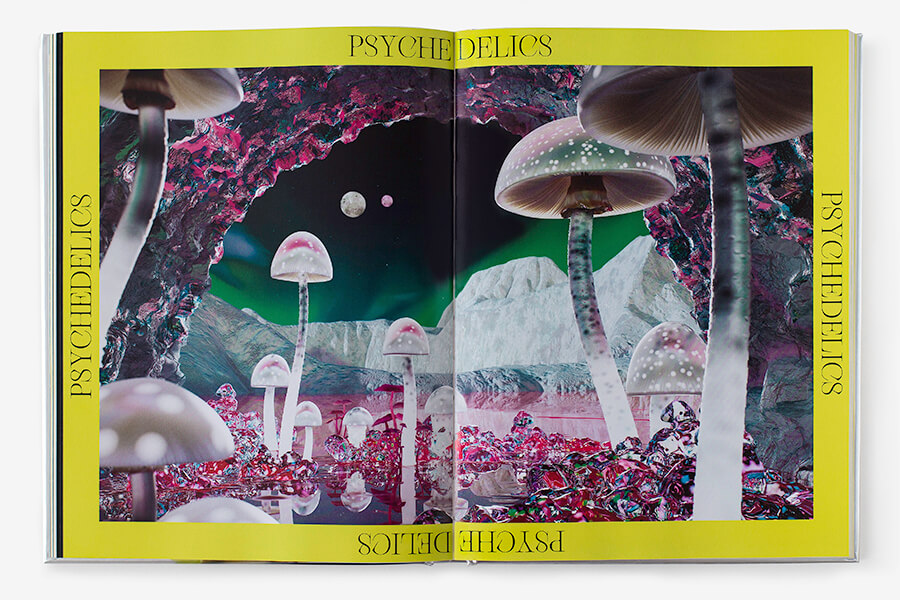 What was the impetus for writing this book?
Michael: We saw how our friends were engaging with the content and it made us realise that there was not one book that was comprehensive yet beginner-friendly. We felt that the learning curve was unnecessarily steep. You either had to take your time digesting academic journal articles, learn mycology as a science or choose a particular specialty and go deep. We knew we wanted to write a beginner yet comprehensive book regardless if we had a publisher. We're thankful that our friend Evi connected us with Paulina from Thames & Hudson Australia. There was a lot of chemistry within the team from the first meeting. We really feel like we pushed the boundaries in terms of design, illustration and writing style to bring a contemporary take on an ancient kingdom.
How did you approach co-authoring the book? What was the writing process like?
Yun: The co-authoring process was grounded in collaboration, respect and honesty. We planned the book structure together and then tackled one chapter at a time. We divided the workload by picking the sections that we were innately more interested in, and it worked really well. We wrote in the early morning, usually starting by 5am, before the noise of everyday life filtered in.
Beyond the benefits of having a second pair of eyes, having a second author really helps with the critical voices that can take over when working on such a big project ('is this good enough?', 'does this even make sense?', 'is it always going to be this hard?'). The writing process can get tough, but I was comforted by books such as Bird by Bird by Anne Lamott, Writing Down the Bones by Natalie Goldberg and The Artist's Journey by Kent Nerburn.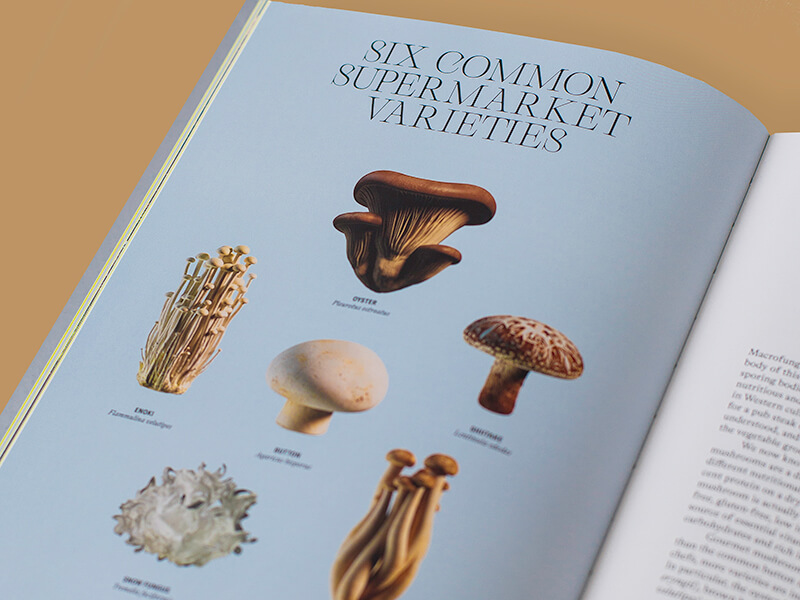 As well as the two of you, there are also contributions from other experts in the field. What was it like having them collaborate on this project?
Michael: We have learned so much from the people that we interviewed. They were a diverse group of people across disciplines such as mycology, forestry, biomaterials, psychedelic medicine and business. What they had in common was fungi, their genuine care for the world and the desire to share their knowledge. We feel really thankful for their time and hope to pay it forward.
The contributors specifically all had decades and decades of experience in their chosen field. What's special is that their essays were all written in an accessible way – we hope that the readers enjoy those especially! There is a lot of wisdom in those pages.
Do you have a favourite fungi fact from the book?
Michael: Fungi allow us to form new connections in our brain and dissolve the rigid boundaries of our minds. A study using the fungal compound psilocybin found that 67 per cent of the participants ranked their experience as one of the top five most meaningful things they have ever done, on par with the birth of a child, death of a loved one, or marriage.
Yun: My favourite fact changed the way I saw mushrooms at supermarkets. Did you know that the white button, chestnut, portobello, Swiss brown, cremini and champignon mushrooms are all the same species? They are all species of Agaricus bisporus – the most widely cultivated mushroom in the world – simply cultivated at different stages of maturity.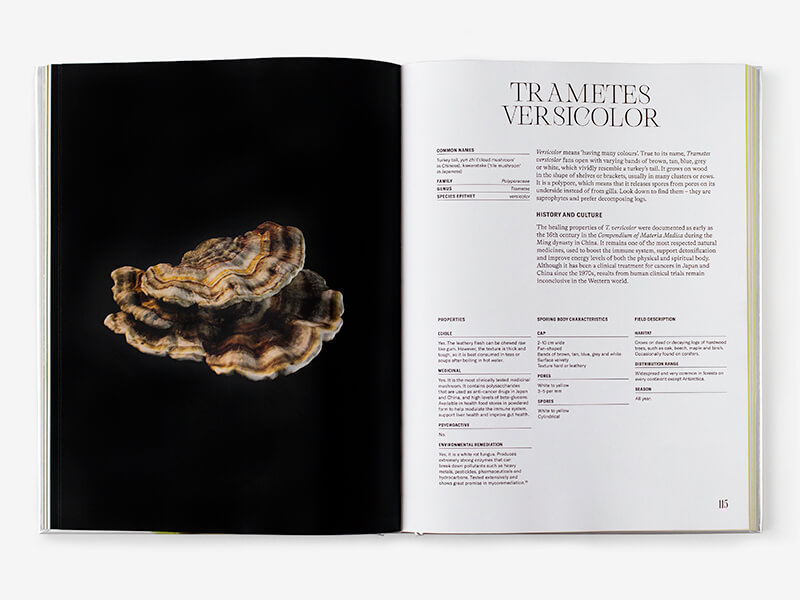 There always seems to be a new fad in the wellness industry! What would you say sets fungi apart from other health and wellbeing trends?
Yun: There really is! It's great to see the increase in interest in natural and holistic methods of healing, be it physical, emotional or spiritual. But for many, the prices are prohibitive. Fungi are a unique tool in our quest for wellness because they are a democratisation of health. They are relatively cheap and accessible. You can forage for them for free, cultivate them for a small set up cost or learn to create your own mushroom extracts and tinctures for free on the Internet.
What sets fungi apart is that they have been used for thousands of years by traditional cultures and they are non-toxic and have no lethal dose. There are direct to consumer companies online selling a range of mushroom products, but you must do your own research to understand their ingredients and manufacturing processes. We go into that in detail in the book.
Is there a song that encapsulates your approach to life and work?
Yun: Free by SAULT. The ethereal chorus gives me a feeling of inner liberation: 'free, don't give up for no one, cos God's love is free… what will be will be.'
Mike: I have an album! The Universe Smiles Upon You by Khruangbin. Their album is filled with soul, funk, and groovy sounds that fits any mood and reminds you that life is simply bliss.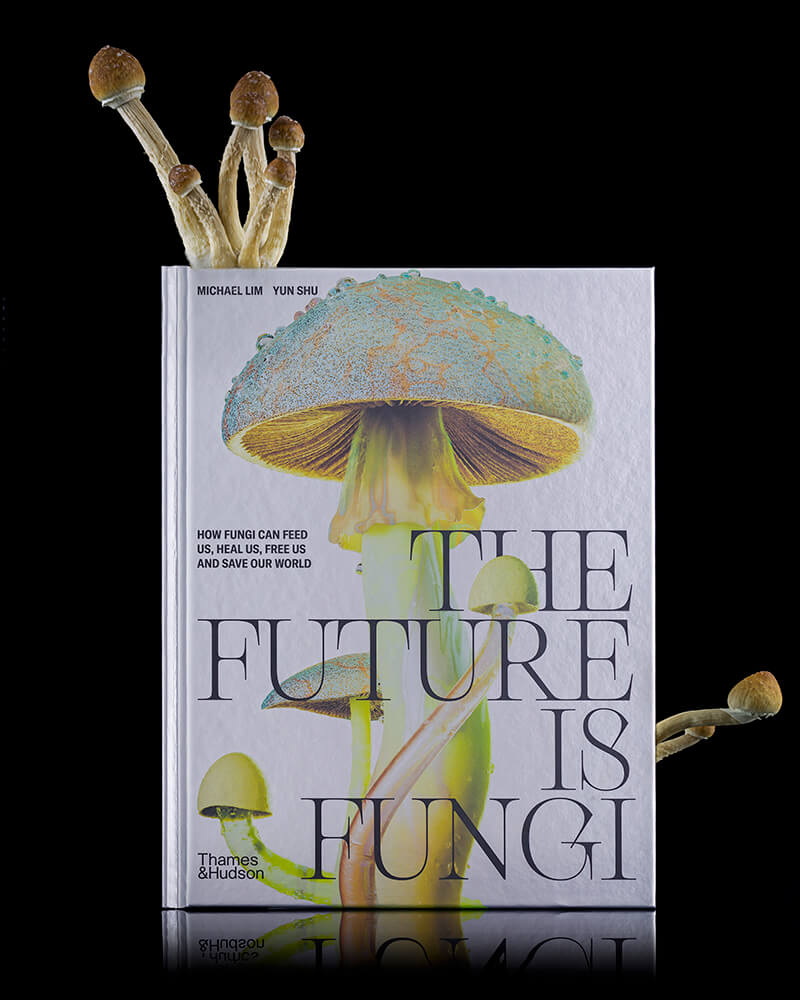 What's next for both of you?
Yun: We're passionate about using different vehicles to explore our relationship with nature, each other and ourselves. The Future is Fungi was an exciting vehicle and we're proud of the final product. Looking forward, we've always been strong advocates for the safe use of psychedelic plants and fungi. We truly believe these compounds are the most practical tools for us to examine the heights and depths of our psyche. As research advances and so do decriminalisation and legalisation efforts, there is still an education gap left by the decades of prohibition.
Michael: We want to continue to be a part of that conversation, helping shape culture and education as psychedelics are folded back into society. We're very excited about the future and are collaborating with experts within the field to bring more soon. Follow us at @enterthepsy for updates!
---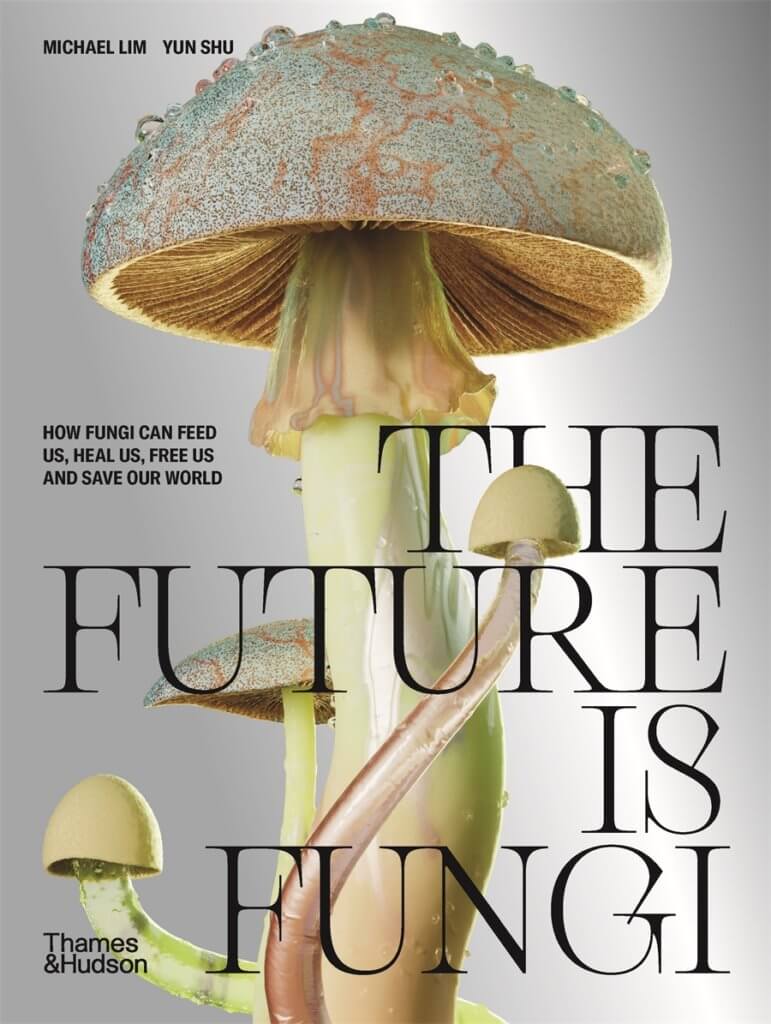 Posted on
March 7, 2022