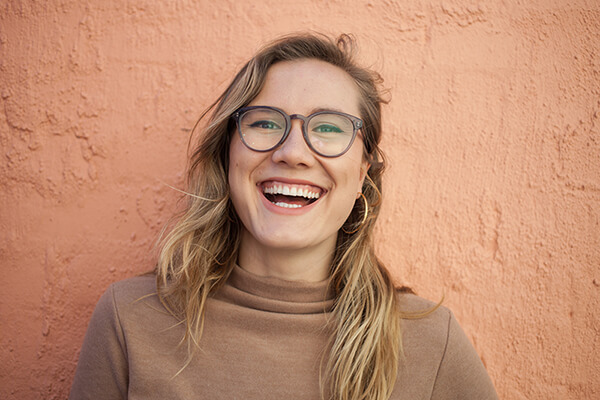 Jessica Sanders is an author and social worker with a passion for creating resources that nurture positive mental health and promote gender equality. Jess spends her days writing, facilitating school-based workshops and running social justice campaigns for young people.
Recently, she teamed up with illustrator Constanza Goeppinger to create The Body Gratitude Deck of Cards. With beautiful illustrations, inspiring quotes and transformative affirmations, Body Gratitude is designed to help people heal and nurture their relationships to their bodies.
We recently chatted with her about how her new card deck came to be, and what drives her passion for promoting mental health, gender equality and body gratitude.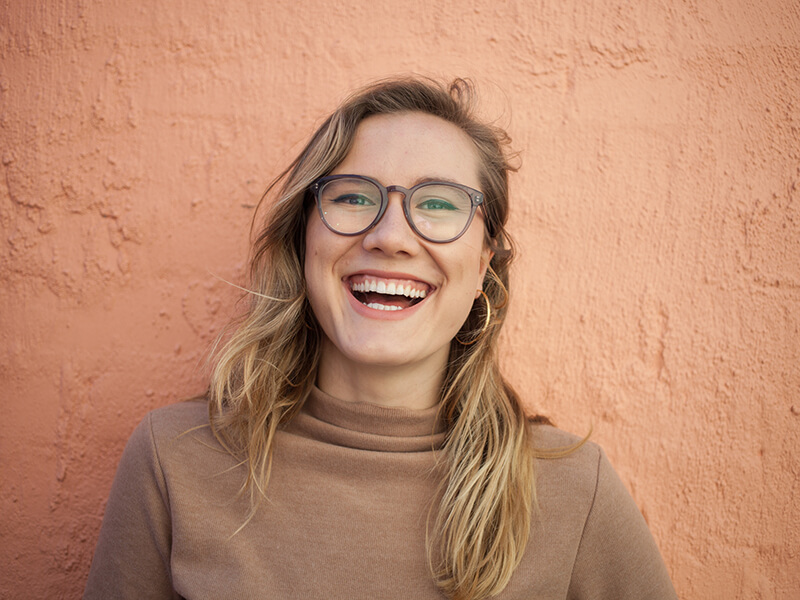 Your CV is so impressive! As well as being an author, you're also a social worker, podcast host and you facilitate school-based workshops for young people.  How did you first become interested in promoting positive mental health, gender equality and body gratitude?

When I was growing up, I struggled with negative body image, disordered eating and anxiety. I also had a tough transition to high school and was bullied in those early years. Towards the end of high school, I remember waking up to the fact that my experiences weren't unique, that so many of my peers were navigating their own mental health issues. This realisation combined with my mum's work in the gender equality and preventative education space inspired me to study social work and to publish my first book, Love Your Body.
How does being a social worker influence what you write about?

My training as a social worker has made me acutely aware of the ways that our social and economic systems perpetuate inequality. When I write I'm speaking to an individual but I'm also thinking about the systems that impact those individuals. 
You've also got a podcast called The Unlearning Project. Can you tell us a bit about that?

The Unlearning Project is a podcast hosted by yours truly that aims to debunk the untrue stories we've all internalised about bodies, gender, mental health, and work, so the next generation won't have to. So much of the suffering we experience is rooted in stories that are just not true. Unlearning them can relieve a lot of pain and create space for new and true stories to be written. In my first season I talk to a diverse range of inspiring individuals who are creating change and challenging harmful social narratives.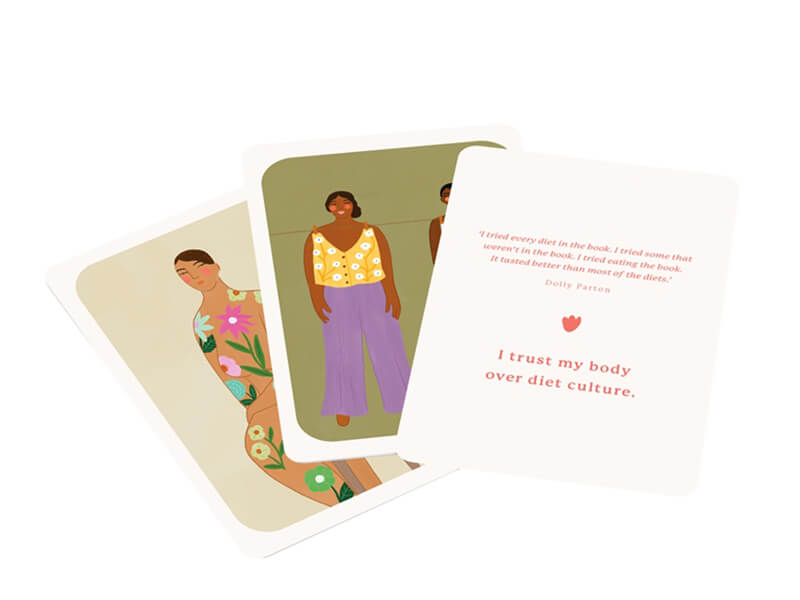 The Body Gratitude Deck of Cards features beautiful illustrations by Constanza Goeppinger, as well as inspiring quotes and transformative affirmations. How did this concept come to be?

I wrote Body Gratitude for the adults who resonated with my children's book Love Your Body and wanted something of their own. I'd long been admiring Constanza's work and when I pitched the concept to Smith Street Books, I included her artwork and they fell in love as well! 
It seems like so much of the current discourse around self-love and self-care seems to have been co-opted by the wellness industry and focused on getting people to buy products we're told will fix our imperfections. How does the concept of body gratitude differ from this? Do you have any advice for people trying to navigate this confusing space?

Body gratitude encourages you to look inward and appreciate what you do have, rather than the wellness industry, which is encouraging you to buy something you don't. My advice would be to not listen to people or products that tell you not to trust yourself. You already have everything you need to create a strong relationship with your body.
Do you have a favourite way to practice body gratitude?

Swimming in the ocean is my favourite way to feel connected to my body and the joy it can bring me!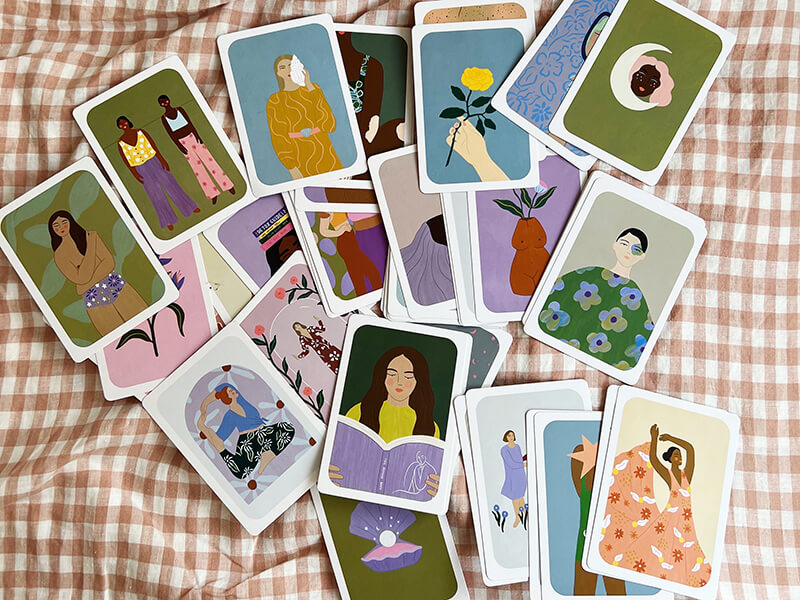 Is there a song that encapsulates your approach to life and work?

Pre-pandemic it would have been Non-Stop from Hamilton, however this global crisis has forced me to slow down and now it would probably be F E M A L E by Sampa the Great.
What's next for you?

I'm working on a series for under 10's called Life Lessons for Little Ones, the first title of the series You Are Enough comes out in August this year. I also have another card deck coming out later in the year that I'm very excited about!
---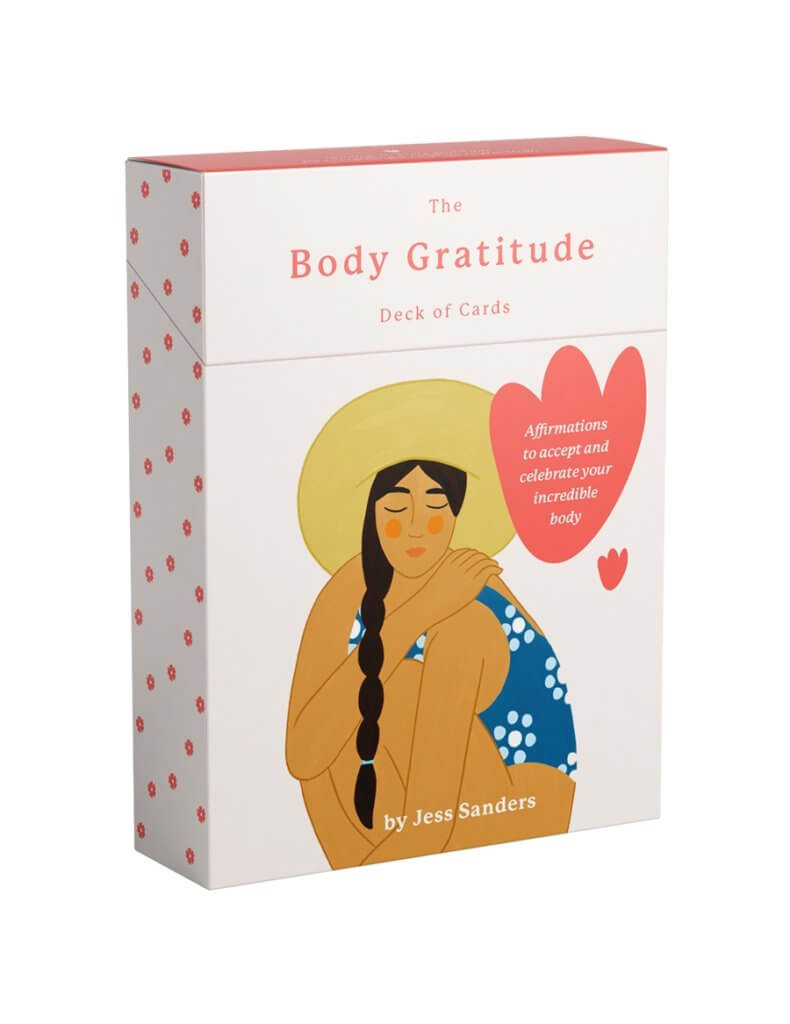 Posted on
February 15, 2022