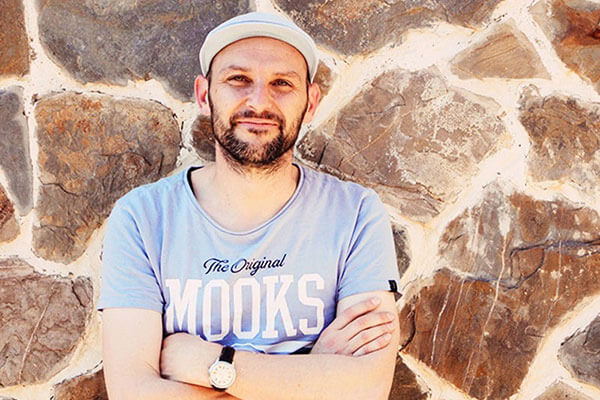 Bad Apple is the first in a new series of picture books starring a truly terrible piece of fruit that shows readers what he's really made of. We were lucky enough to chat with the book's Australian-based illustrator, Ben Sanders, about his rewarding career, illustrative style, working with author Huw Lewis Jones and more.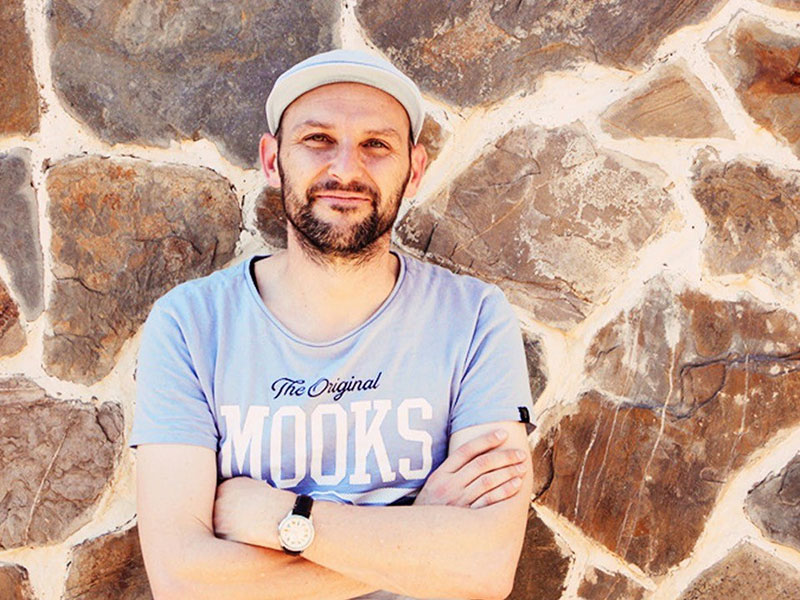 Tell us a bit about your path to becoming an award-winning illustrator. Were you always interested in art and illustration?
I was actually interested very early on. I got a proper architect's drawing board for my 14th birthday. Sometimes, when my parents went to bed, I'd get up and secretly draw on my board well into the night. I was already a freelance illustrator by that stage, as I had a paying client by the time I was 11 years old. I was drawing little watercolour characters that were made into stickers, notepads and what-not. I enjoyed it enough to pursue a creative career after I left school.
How would you describe your illustrative style?
Mid-century modern with a zesty twist of lemon. I say that because I used to use a muted colour scheme. Now I'm embracing a zingy-er colour palette mixed with a 1950s and 60s aesthetic.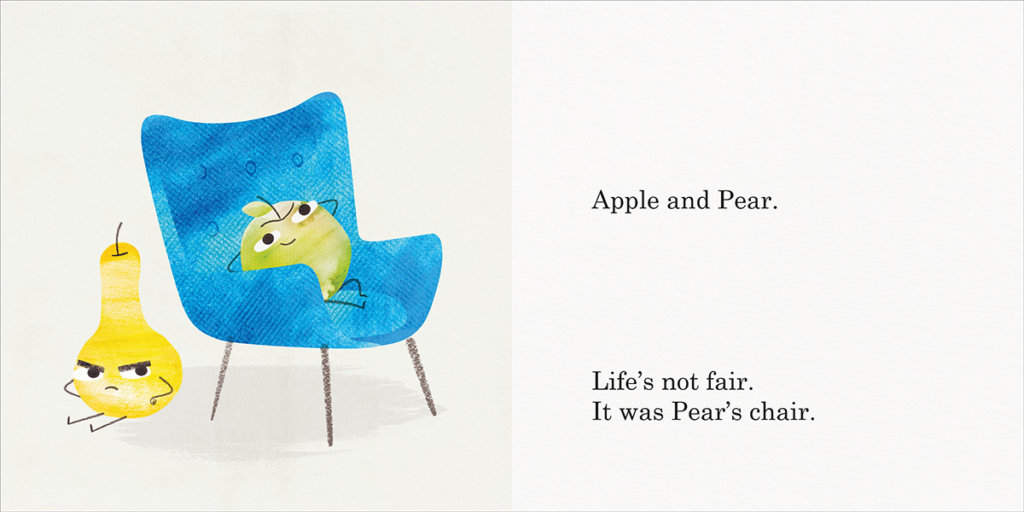 You have worked on a plethora of children's books and commercial projects throughout your career, from releasing I've an Uncle Ivan with us to creating the instantly recognisable illustrations on The Natural Confectionary Co. packs. Do you have a favourite project that you have worked on so far?
Both projects you mentioned are special to me – my first children's book and my most recognised work. They are the two that are most talked about. But a project that is closest to my heart was the work I did for INTI Magazine while I lived in Bolivia. The revenue generated from the sale of the magazine helped street kids return to school from working in the street. It was run by BiblioWorks, an NGO that also establishes libraries in remote communities and promotes literacy around the city of Sucre where I lived.
Can you tell us about the process behind bringing characters to life for children's books?
I guess so… most of the process is a mystery to me. I much prefer creating non-human characters, I find them more interesting. Some stories I've written the characters start out as human… but I end up changing them to animals somewhere along the process. I was lucky when Huw Lewis-Jones sent me a story about an Apple… jackpot… not a human!
I think that when you read a good manuscript it doesn't take long to start picturing what the characters could look like. I sketch a page full of rough character designs and see what visual cues will help bring out the right personality. For me, this is by far the most satisfying and enjoyable aspect of making children's books.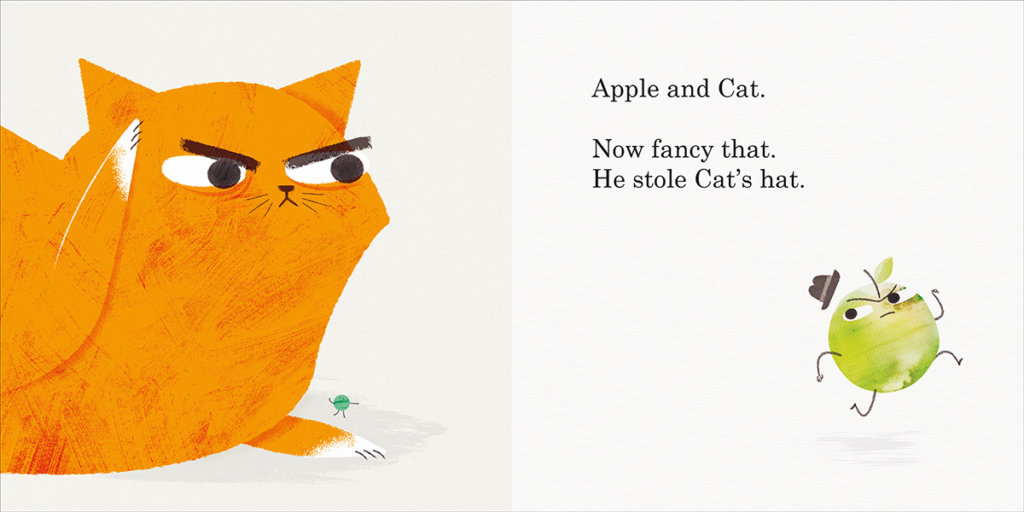 What was your vision for the Bad Apple characters and how closely did you work with author Huw Lewis-Jones on developing their look? 
Huw sent me the manuscript and after a few reads I sent him a little drawing of a mean looking green apple. An almost perfectly round green circle with the least amount of detailing to create a face and limbs. We both wanted him to be simple yet full of expression. So, the eyebrows became the most important feature. He would be scowling a lot in the book so he needed a unique brow… a monobrow…. with his stem and leaf growing right out of it! Huw and I had a few chats about it but I remember Bad Apple developing very quickly and naturally, with both of us having input.
What's next for you?
There will be at least two more Bad Apple Books coming in 2022. Apple is even naughtier in the sequel… it's a lot of fun. I have two new picture book series in the pipeline in collaboration with Huw. There is one about a Croc with a big appetite and another about a Badger who is going through an existential crisis … so yeah, more animal characters to come!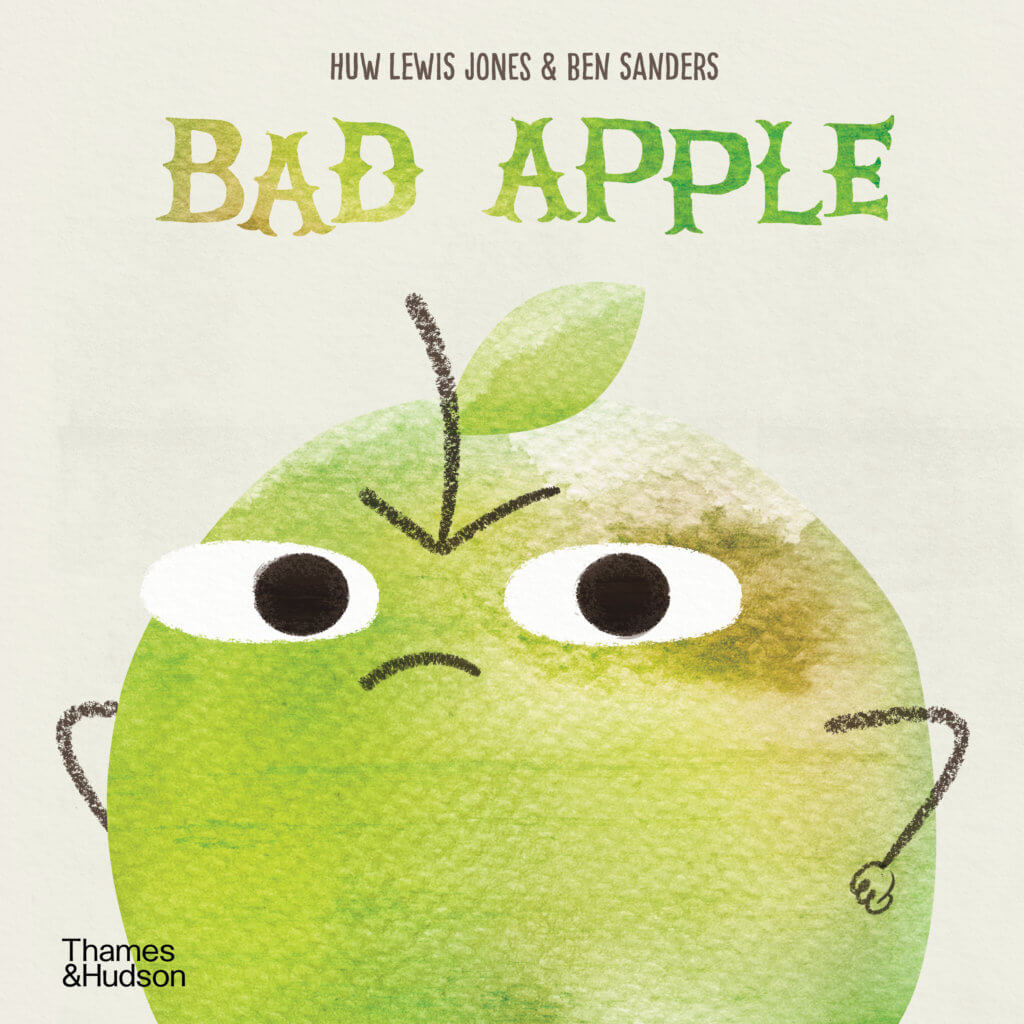 Bad Apple is available now. Text by Huw Lewis Jones and illustrations by Ben Sanders. Originally published by Thames & Hudson UK.
AU $24.99
Posted on
March 30, 2021