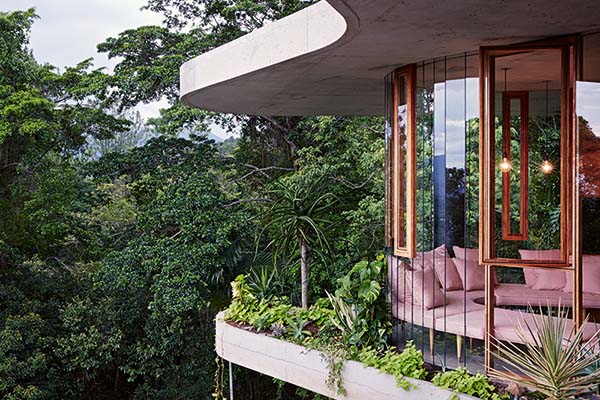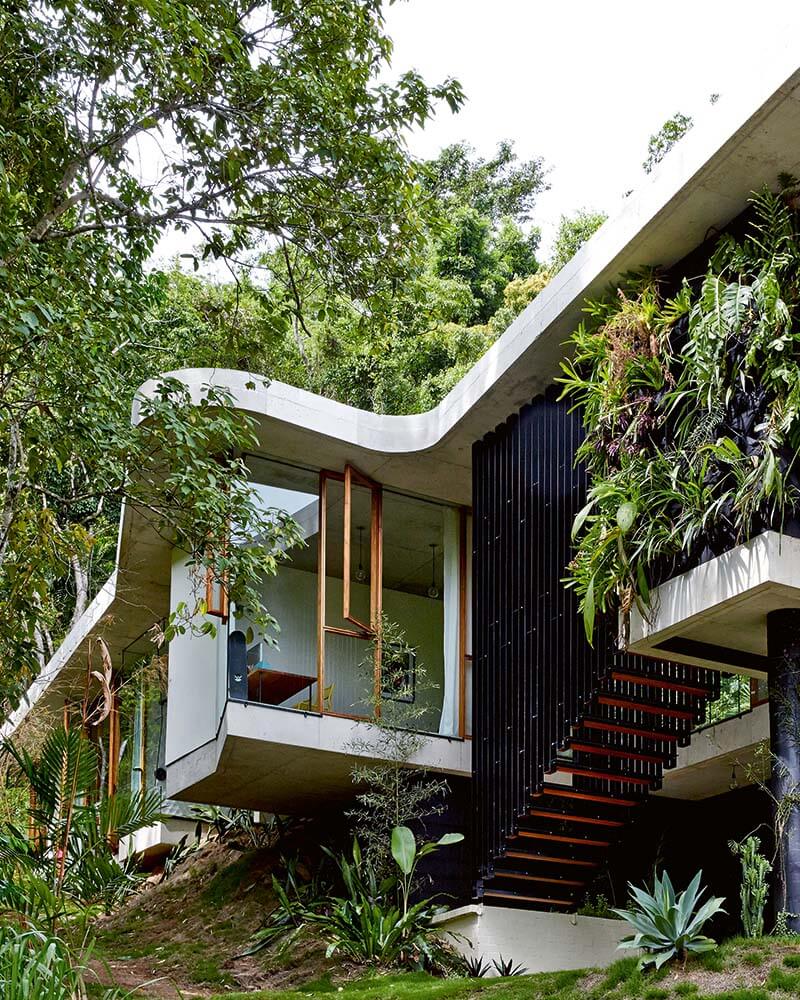 Planchonella House
Edge Hill, Cairns
Jesse Bennett Studio
Completed – 2014
Project type – New build
Total site area – 4818 m2
Internal area – 245 m2
External area – 35 m2
Number of residents – 2
Number of bedrooms – 3
Number of bathrooms – 2

Planchonella House is built on the land of the Yirrganydji people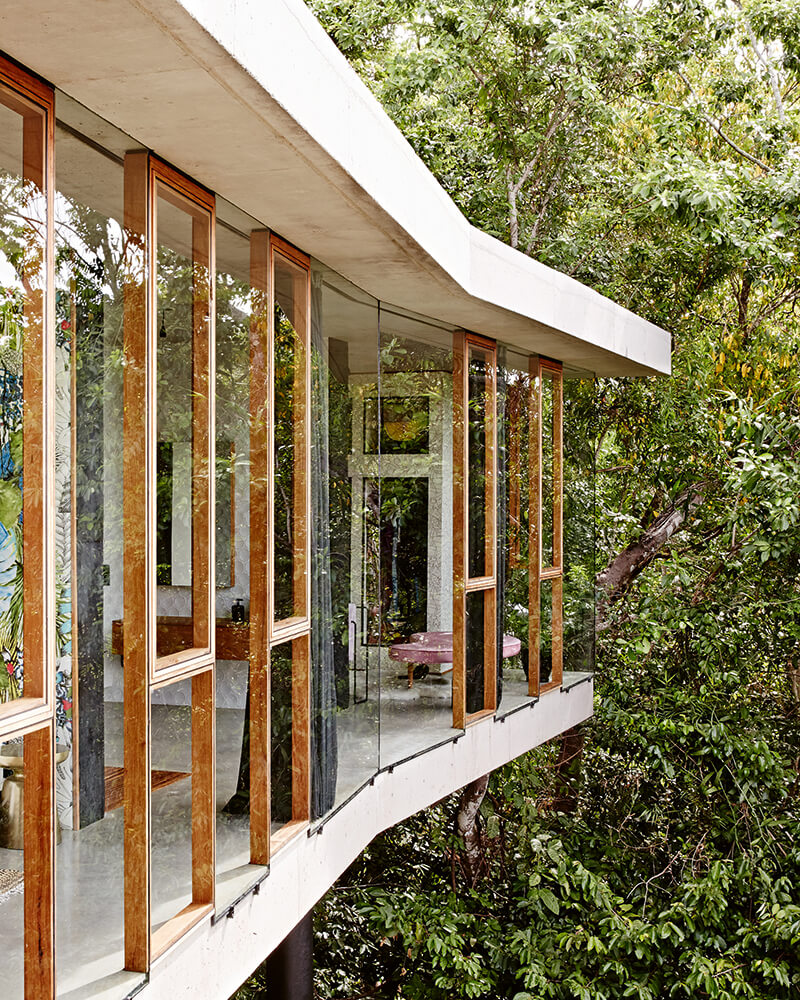 The architectural setting
The Australian Institute of Architects launched the National Architecture Awards in 1981 and the program's highest award for residential architecture is named in memory of the mid-century Melbourne architect and critic Robin Boyd.
In the first two decades of the awards program eight Queensland architects received this prestigious gong. More than half of these houses are located on the sunshine Coast and this exemplary cluster are predominately homes designed by the architects for themselves, including the ground-breaking Tent House by Gabriel Poole (see page 294) and the Pie residence by Geoffrey Pie (see page 294). The urbane D House by Donovan Hill (see page 292) was the first Robin Boyd winner from Queensland in the new century and in 2015 Jesse Bennett Studio's Planchonella House in the tropical north of the state was recognised.
Bennett is the youngest architect, to date, to be awarded this honour. This enigmatic, climate-responsive villa is deeply immersed in the lush landscape hinterland of Edge Hill, a suburb of Cairns and the location of the city's botanic Gardens. This is a distinguished work of residential architecture and an enthralling statement about the future direction of its author's collaborative practice.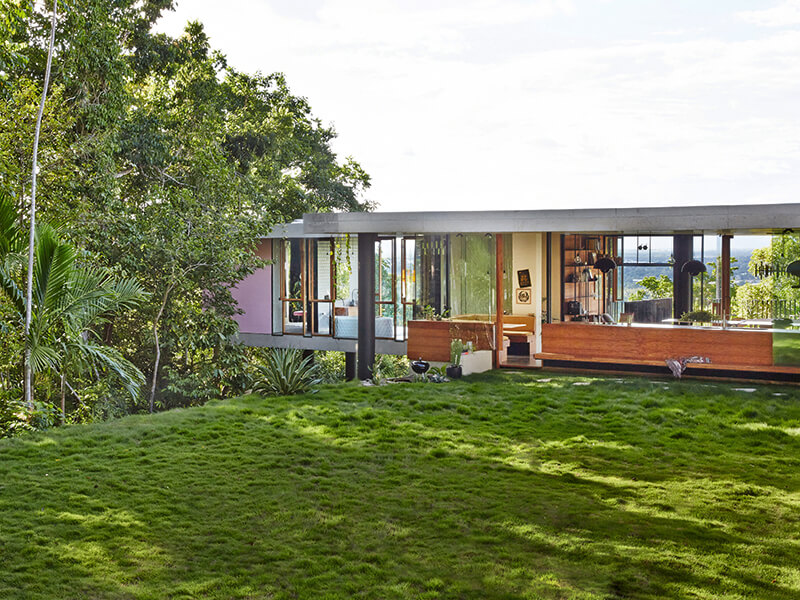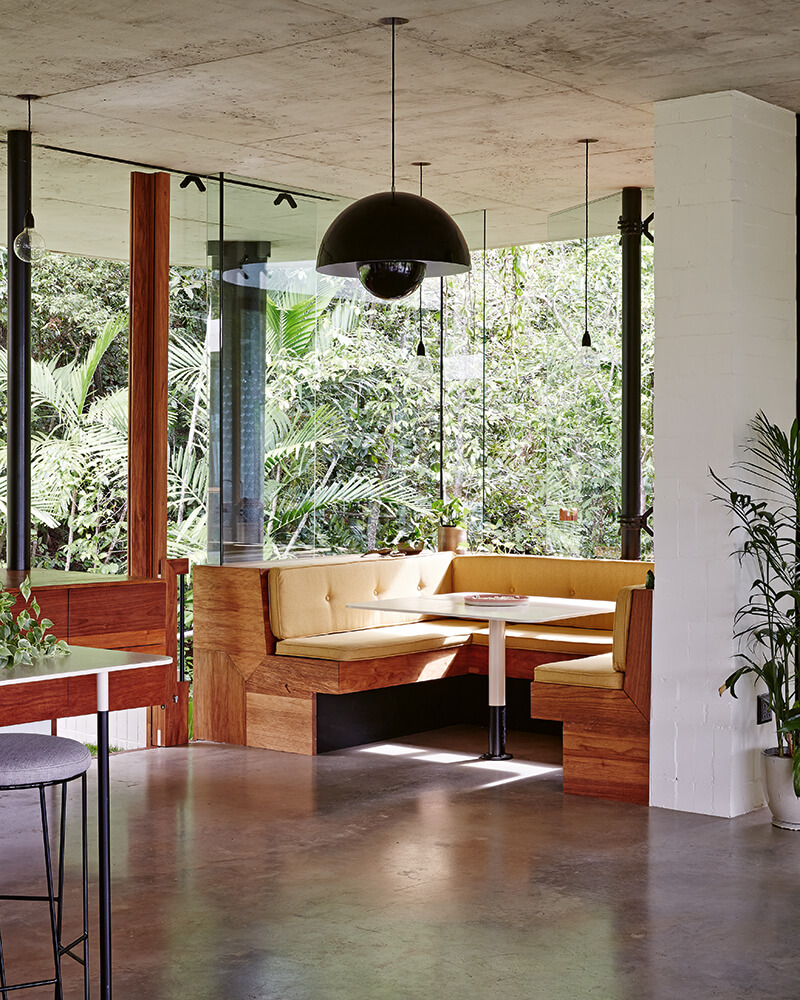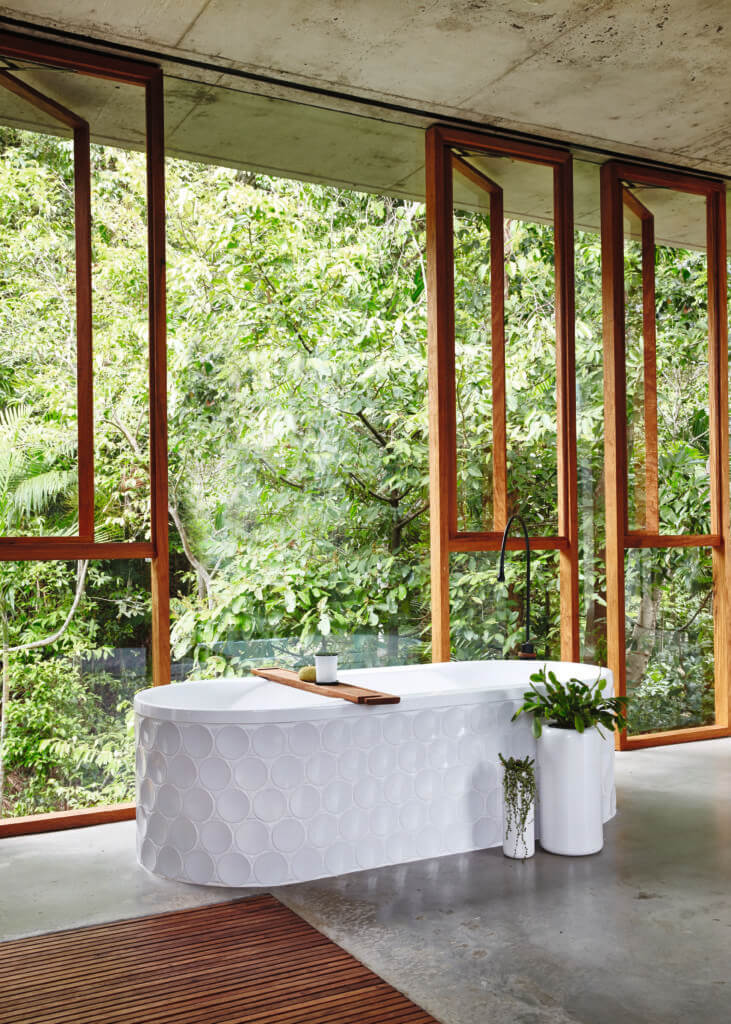 The lived experience
Architect Jesse Bennett moved from Brisbane to Cairns in Queensland's tropical north with his wife Anne-Marie Campagnolo in 2010. While the couple were in the region visiting Anne-Marie's family, the allure of the majestic tropical rainforest intrigued Jesse. Having grown up on a farm three hours' drive from Cairns, Anne-Marie was more familiar with the extremity of the climate and landscape in this part of the world – but was similarly inspired by the prospect of building a home that genuinely embraces its unique tropical setting.
During Jesse and Anne-Marie's family visits to Tropical North Queensland, Jesse was struck by the way many of the farmers would gather in the timber sheds for a beer or a cup of tea. shaded and breezy, these structures are akin to cool undercroft spaces. Jesse designed the couple's new home, Planchonella House, taking cues from these simple sheds. Double the area of the floor plate it hovers above, the roof amply protects the internal and external spaces from the harshness of the sun. Breezes pass down the mountain through the wet foliage and are cooled, even in the thick humidity of the summer months, before passing through the home, from back to front.
The harshness of the wet tropical weather dictates the climatic response, but it's the embrace of the forest's immensity that creates the home's calming ambience. 'You open the kitchen window and the energy of the forest is in your house,' says Anne-Marie. Floor-to-ceiling glazed walls give way to unobstructed views to the surrounding landscape from every room, allowing the proven benefits of biophilia to permeate the home. It's a miniature world of delight and escapism.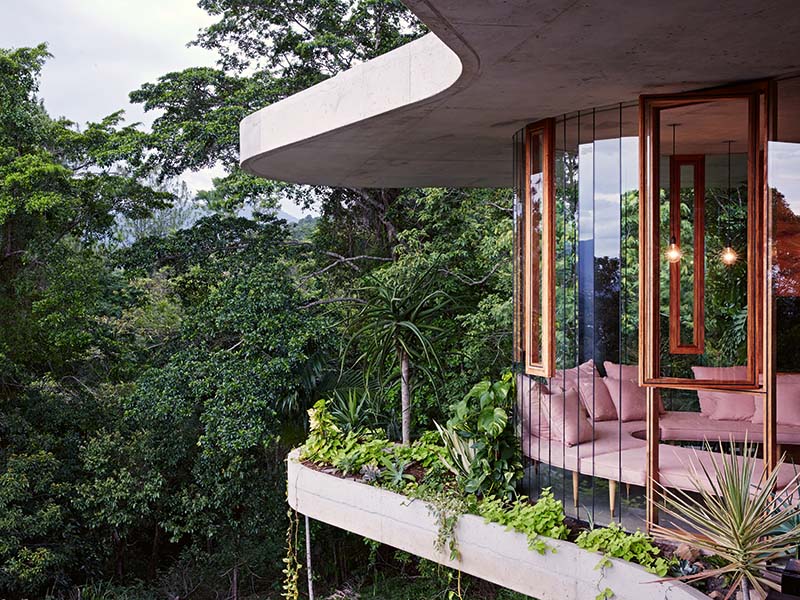 ---
Architect — Jesse Bennett Studio
Project team — Jesse Bennett and Anne-Marie Campagnolo
Engineer — Kel Bruce Engineers
Interiors — Anne-Marie Campagnolo
Photographer — Sean Fennessy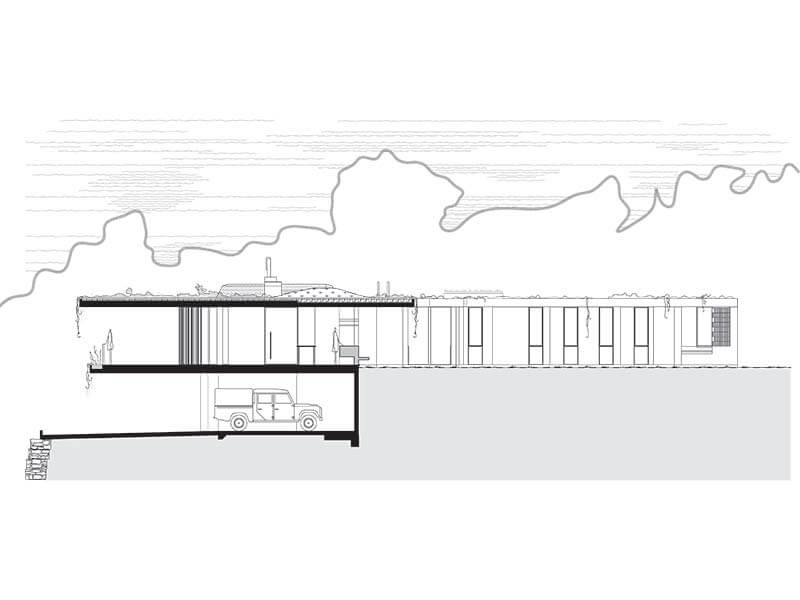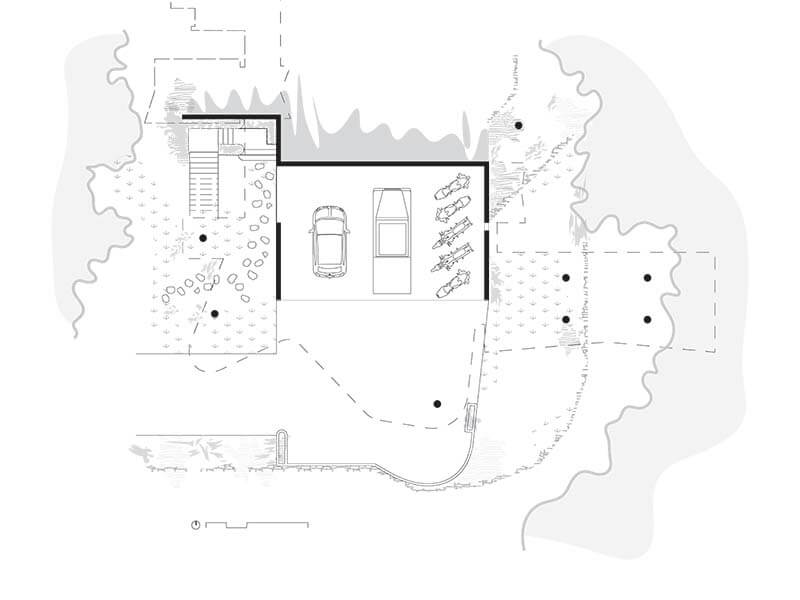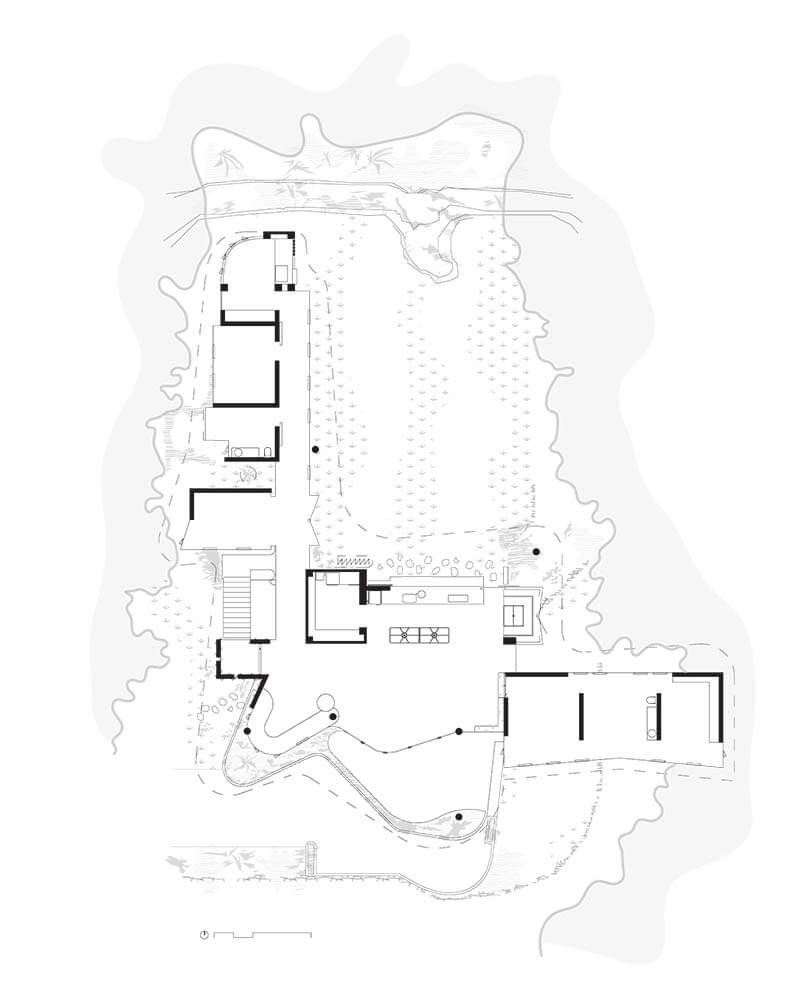 ---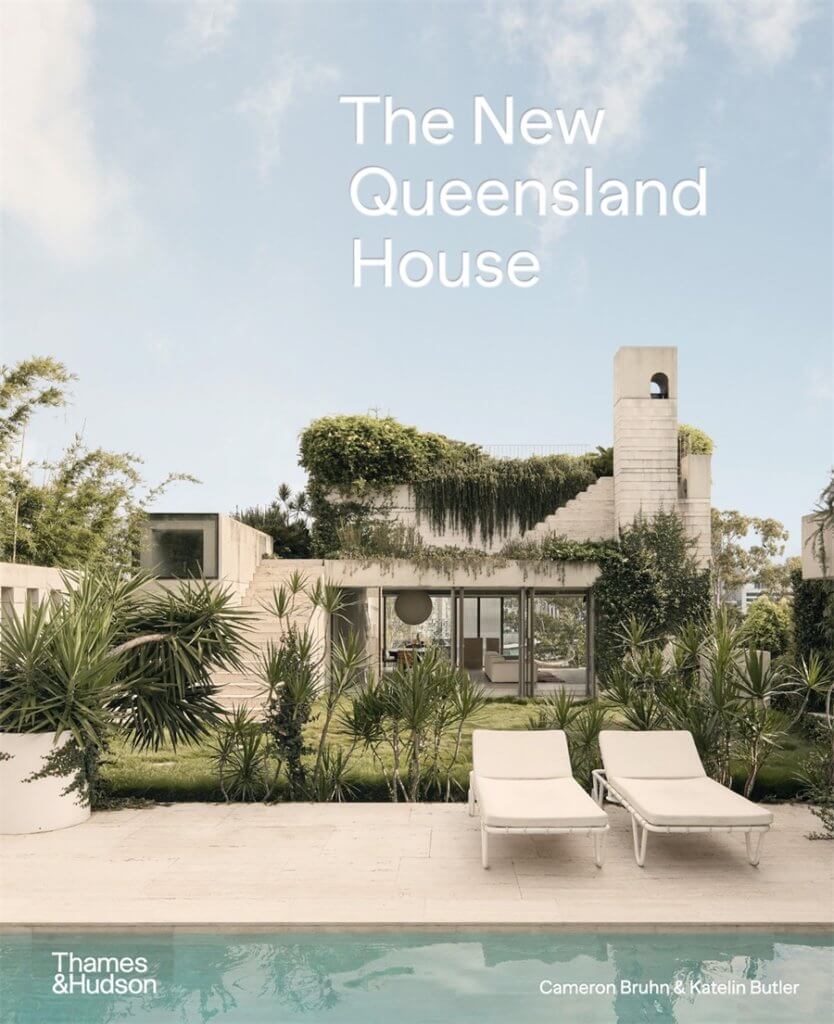 Posted on
August 4, 2022