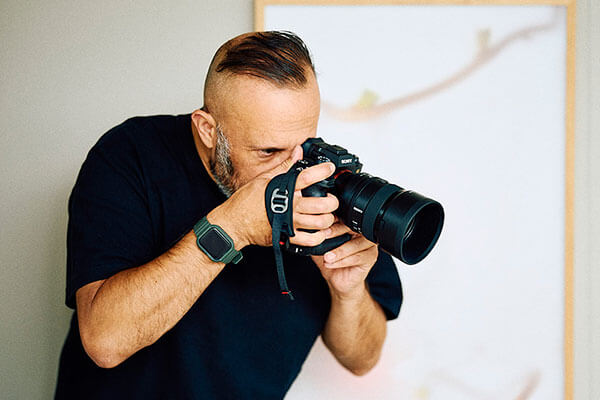 Photographer Paul Barbera's showcase of enviable interiors and the enigmatic cats who call these places home is one of a kind. From a heritage-listed Victorian terrace to an art-filled inner-city warehouse, Where They Purr uncovers a range of cheeky cat's domains and their predilection for sunlit nooks, mid-century furniture or rooms with a view.
We spoke to Paul about how his talents for photography were first recognised, what sparked the Where They Purr project and a few challenges he encountered along the way.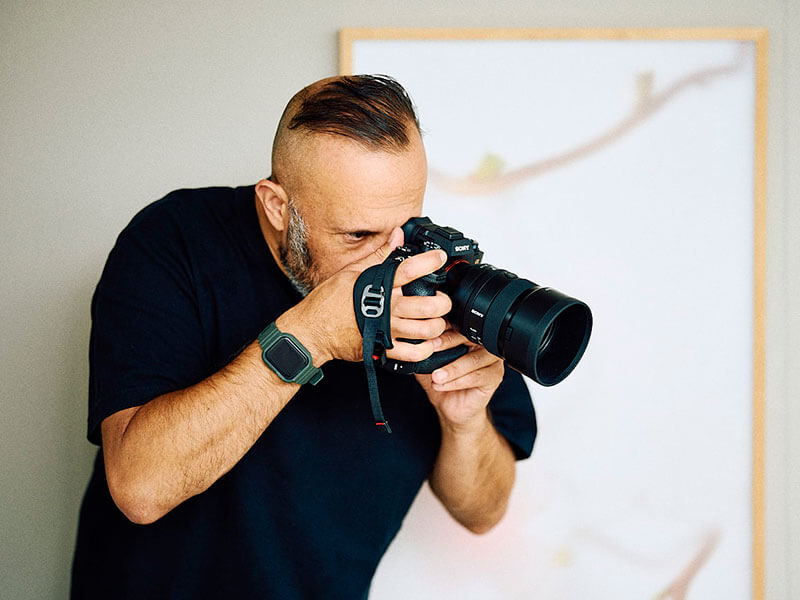 What led you to the world of interiors and lifestyle photography?
I would say it chose me more than I chose it, at least with interiors photography. In my early twenties, I did a small furniture shoot that got shown to Karen McCartney. At the time, Karen was head of Marie Clare Lifestyle and booked me for my first editorial job almost straight away. It sort of went on from there and wasn't something that I had necessarily set out to do. At the time, I was too young to appreciate beautiful interiors and spaces and could barely afford them. A well designed space is a natural extension of yourself and what you see, and goes back and forwards between the way you like to live and what you like to photograph.
Your work has been featured publications like Elle Decor Italy, Vogue Living Australia and Grazia France and you have worked with incredible advertising clients like Marriot Hotel & Resorts, Samsung, Amazon and Starbucks. Can you tell us a bit about your commissioned work?
I am lucky that many of my clients book me for what I do rather than just providing a specific brief that requires me to morph what I do. I often collaborate with brands on the creative or art direction. I get to do a range of jobs including high production shoots all the way down to instances where it is just me and a camera doing a portrait for a magazine.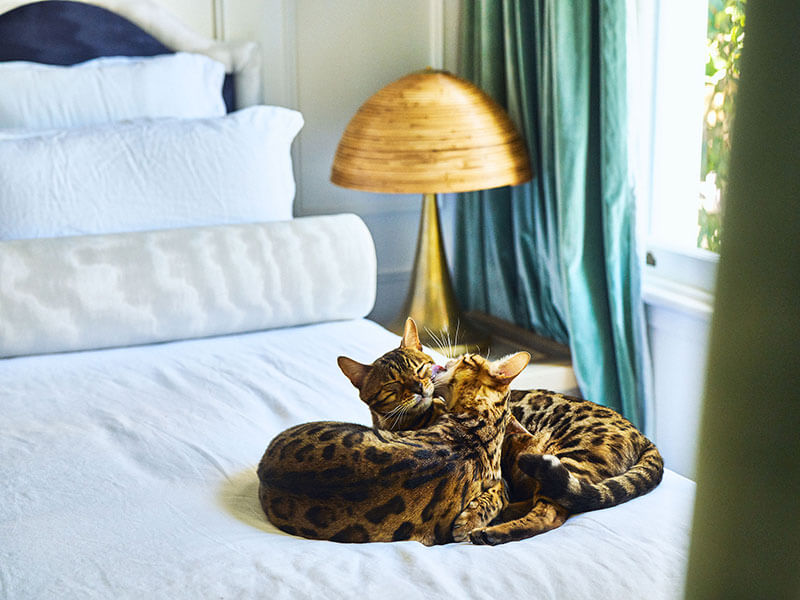 How does Where They Purr continue on from your first two books Where They Create and Where They Create: Japan?
Where They Create and Where They Create: Japan evolved from my already existing website, blog, Instagram and Facebook page capturing me shooting studios. Where They Create was a topical and unqiue collaboration with Frame and was a zeitgeist of the moment. I'm not the first or last photographer to shoot creative spaces but I put my own spin on it. With all three of my books, I have discovered a casualness which I don't have when I'm on a commissioned shoot. The connection I would draw between Where They Create and Where They Purr is a very relaxed approach to shooting formal spaces.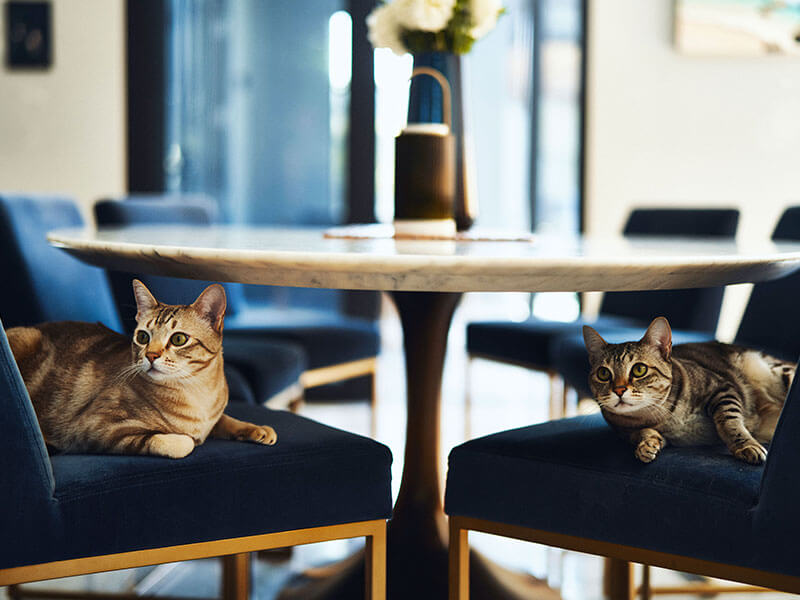 What have you learnt about the relationship between furry felines and beautiful homes over the process of bringing this project to life?
I learnt that shooting interiors has nothing to do with cats and shooting cats has nothing to do with interiors. It took a very delicate balancing act between trying to capture detail in a space with limited light and a cat jumping and moving quickly through the space in an unpredictable and almost Olympian fashion.
I also realised the accuracy of Jean Cocteau quote that says 'a cat becomes a home's visible soul.' You rarely find a cat that doesn't match the interior, and I don't think that is because they're chosen that way but because they become a reflection of the space. I've never met a cat that didn't feel natural in the space [I am shooting] – besides one, but I'm going to leave that one alone because the cat wasn't necessarily a full-time occupant of the house. I'll leave people to guess which cat that might have been.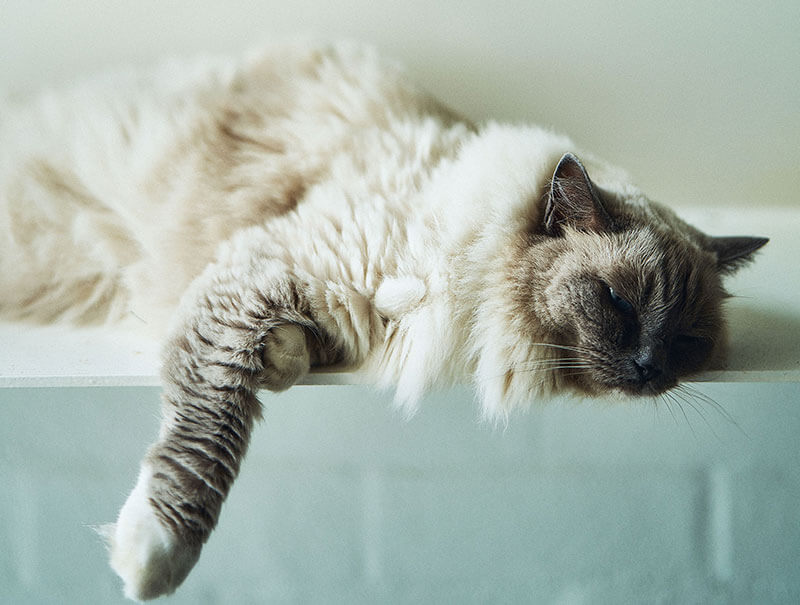 Did you encounter many challenges during shooting?
I had three cameras running to enable me to pop in out depending on what the cat was doing. I discovered that treats don't really work, but equally a full cat is a chill cat. I also found that you really need owners to help wrangle their cats while you try to balance semi-styling and curating the space and positioning the cat in the spot that you have set up. Challenging to say the least!
Do you have a favourite cat from the book?
There's something special about all of the cats. Pud, who is Broderick of B.E Architecture's cat, was as velvety and rich as the interior I was shooting. As I reflected I realised that Pud was a reflection of Broderick and this made him a favourite for me. Esmerelda was eccentric as was the Sue Carr house I shot her in. Raphael and Fellini were so in sync with each other which made them a pleasure to photograph and their space by Tamsin Johnson Interior Design was beautiful. Winston Fluffybum was another favourite – just a beautiful silhouette in her Robson Rak Architects home. I also enjoyed photographing Gus and Freddie in their incredible Arent&Pyke space. Molly was a little bit absent, but her lack of care made her fun to photograph. Carol, Luther and Harvey Crafty were wonderful too.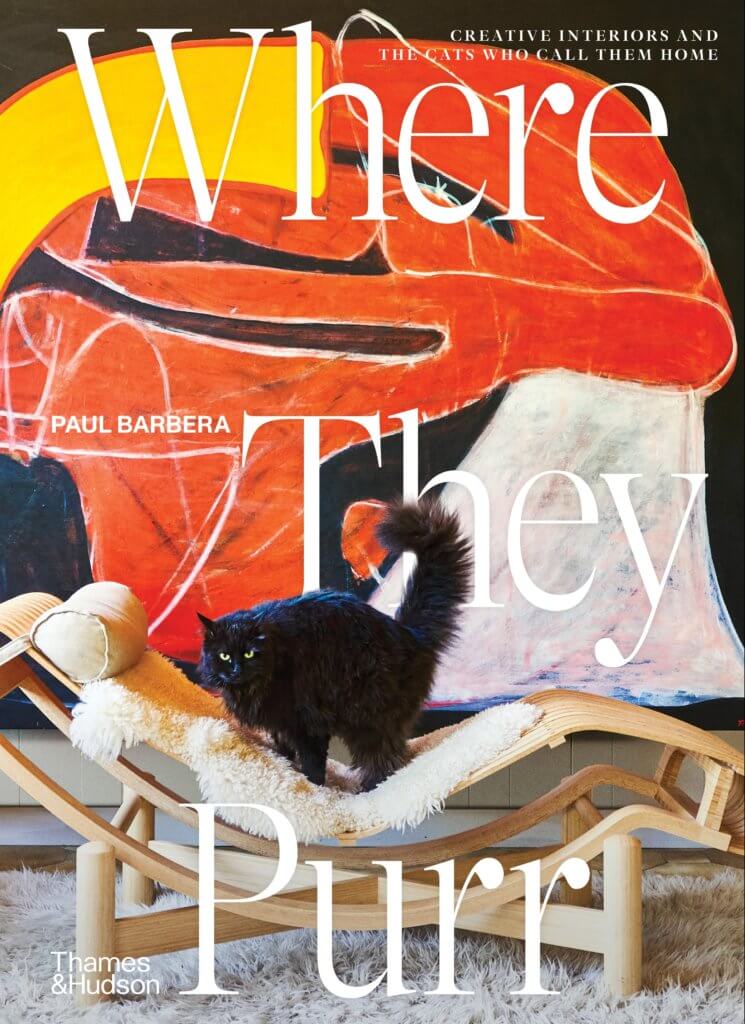 Where They Purr is available now. Text by Paul Barbera and Queenie Chan and design by Evi O and Nicole Ho.
AU$ 65.00
Posted on
October 14, 2021