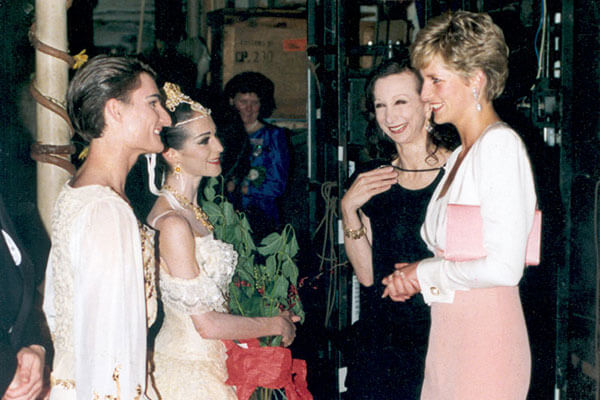 Ballet great David McAllister's memoir Soar: A Life Freed by Dance is filled with enchanting stories from his life on and off the stage. In this edited extract from the book, he shares one of his most memorable experiences as a dancer for The Australian Ballet, performing for Princess Diana in 1992.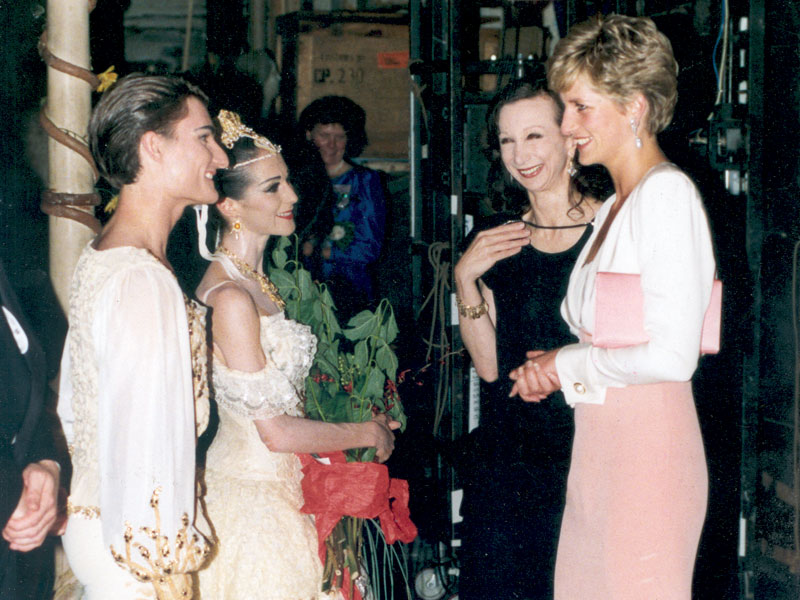 In early 1992, The Australian Ballet was preparing to head to London for its thirtieth anniversary celebrations. The company travelled first to Italy, where we performed outdoors at the Nervi Festival, before heading to London for a season of Coppélia at the Coliseum theatre in the West End. There was some anxiety that a strike in France would prevent the sets and costumes from arriving in time, but mercifully they got there and the show could go on. Miranda Coney – a fellow principal whom I had known back in my Perth City Ballet days when we were children – and I were to dance the leads in Coppélia for the Royal Gala in front of Princess Diana. It was incredibly stressful. The dress rehearsal had been a disaster, I think in part because I couldn't stop thinking about performing for the princess, a known ballet lover and one of the most stylish and beautiful people in the world. I was terrified of putting in a bad performance.
The next morning, with the show that night, I woke up vowing I was not going to be nervous but excited. I came to the theatre determined to enjoy myself hugely – it was the most effective way of dealing with my own expectations as well as those of the other dancers and the company's management. If I can get through winning Bronze at the International Ballet Competition in Moscow, I told myself, and not for the first time, I can get through this. A security sweep through the theatre before the performance made us even more aware of our royal guest.
From the minute the curtain went up, it was one of the few shows in which I can honestly say I don't think I put a foot wrong. The entire company was on fire that night. Everything just seemed to happen effortlessly; I even started taking a few risks with steps – and they paid off. Miranda was so much fun to dance with and I felt like we had a real connection – the whole performance was a joy and one of the best nights of my life.
At the end of the show, after the curtain calls, Princess Diana came up on stage and we were presented to her. She was absolutely radiant – a vision in a long peach and cream gown to her ankles, and so much more beautiful than even the best photographs of her. I was completely overwhelmed, and when she came to talk to us I was a tongue-tied mess. I can't even remember what I said, but I doubt any of it made sense. I went back to the dressing room thinking I had just blown my special moment with the most famous woman on the planet. I knew some of us were being invited to a function after the performance, so I made a pact with myself that if I saw her there I wouldn't gibber like an idiot; I would talk to her like a normal human being.
After we changed back into our civilian clothes, we were taken to St James's Palace, where a few of us had been chosen to mix with British high society – including royalty. Miranda, artistic director Maina Gielgud and I were there along with some other dancers from The Australian Ballet, including Colin Peasley (who had performed as Dr Coppelius that night), Jayne Beddoe, Vicki Attard and Lisa Bolte. We all thought we would be at a table with Princess Diana, but it turned out she was on another table, with a seat next to her that was occupied by a revolving circuit of people throughout the night. I was on a table with some charming people from Chanel and was having a great time. Just before dessert, Lady Potter, one of our generous patrons and the host for the evening, came and asked me if I would like to have five minutes with the guest of honour. I was sitting next to the princess before Lady Potter could finish her sentence. As luck would have it, this was precisely as dessert was being served, which, according to protocol, meant I couldn't be moved along until the plates had been cleared.
We had about fifteen minutes together while she grappled with her peach sorbet (that was actually served in the shape of a peach) – it was so frozen she asked for a knife to cut into it, and we both spent the next few minutes trying to hack into it, in vain. The princess immediately made me feel at ease, like we were old friends. We talked about her dancing, her favourite ballet (Romeo and Juliet), Chanel shoes and our performance, which thankfully she liked. It was all a little surreal. Who would have thought that a daggy little kid showing off on a septic tank in suburban Perth would one day have dessert with a princess?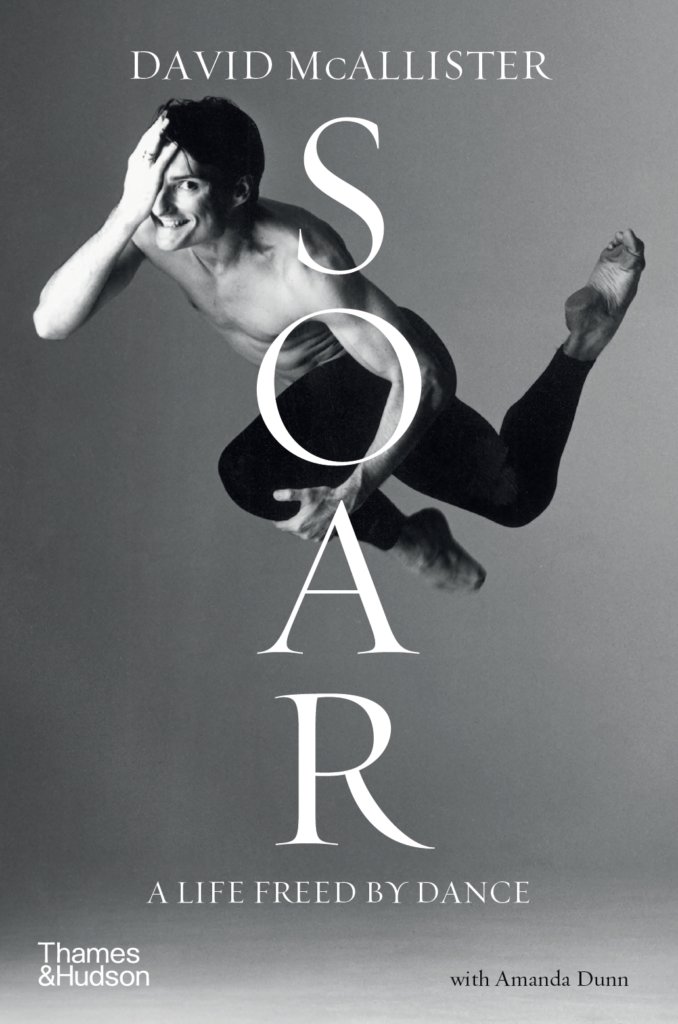 This is an edited extract from Soar: A Life Freed by Dance, out now. Text by David McAllister and Amanda Dunn, cover image by Greg Barrett and cover design by Daniel New.
AU$39.99
Posted on
October 22, 2020