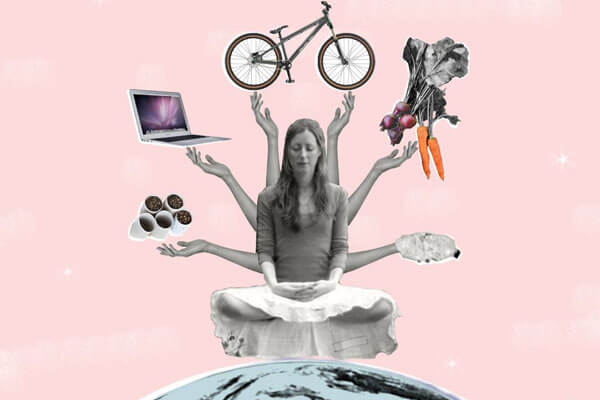 Trying to figure out how to make the most of your time at home? Environmental activist and author of How to Save the World for Free Natalie Fee says it's the perfect time to reset some of our routines and make small changes to encourage more environmentally friendly behaviour.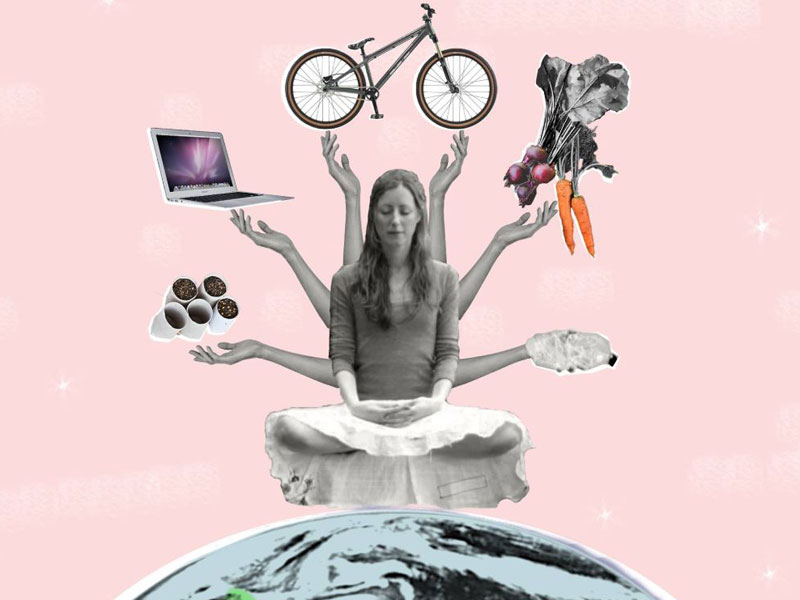 Don't waste water
With all this extra hand washing, we're using a lot more water. Keep a bowl in your sink to catch the water as you wash your hands then use it to water your plants. Or with all that extra time on your sparkling (er, dry and cracked?) hands, add a bit of tea tree oil to it to wash your floors. When it comes to the loo, if it's yellow, let it mellow, if it's brown, flush it down.
Additionally, when making those never-ending cups of tea, make sure to only boil what you need, as kettles use up a serious amount of energy. If you forget and overfill the kettle, stick the rest in a hot water bottle or in a flask for herbal tea later in the day.
Take up cycling
If you're avoiding public transport and tempted to jump in your car, don't! If you're physically able, get on your bike instead. Cycling is the perfect way to stay fit, get some fresh air and do some low-key, local shopping.
Take the time to research greener options
If you've got some 'white space' in your diary, block some time out to actually do some online switching of your heat or personal finances services. Switch to an ethical bank, a green energy provider, an earth friendly loo paper or a conscious laundry detergent.
Keep the heat off
As the days start to get colder, consider layering up to stay warm instead of whacking the heating on. Put some tights on under your jeans and wear a beanie or warm hat (maybe not when on Zoom or Skype, unless it's a good look for you).
Don't waste electricity
If your home has enough natural light for you to work, don't turn your lights on during the day. Remember to switch off your electricals at the socket at night to save energy and money. And you'll probably sleep better with the WiFi off anyway. "Alexa, stop listening to my conversations and using a crapload of data to do it".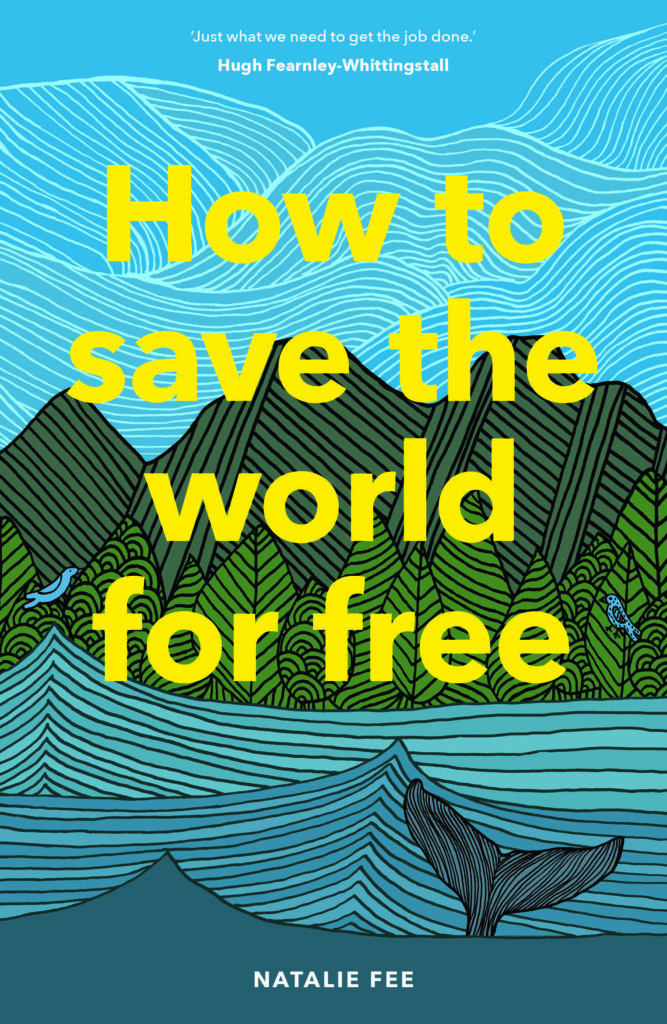 Posted on
May 18, 2020