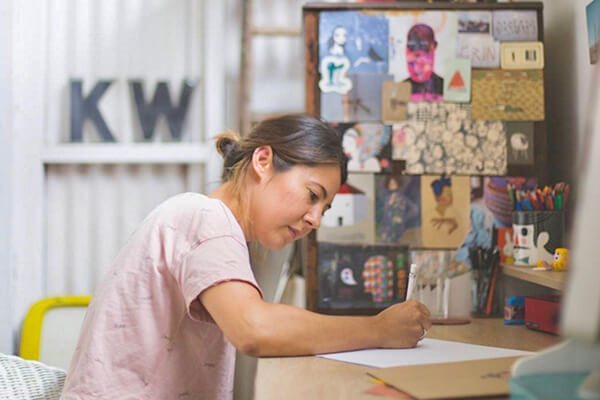 Sydney-based mural artist and illustrator Kim Siew's work combines colour and pattern to create a unique feeling of playfulness.
Her work recently featured at the 2021 All About Women Festival at the Sydney Opera House. You can find her illustrations in children's picture books, original prints and zines, as well as on the streets of Sydney in the form of hand-painted murals.
We spoke with her about her career so far and the artistic process behind the memory card game At the Gallery.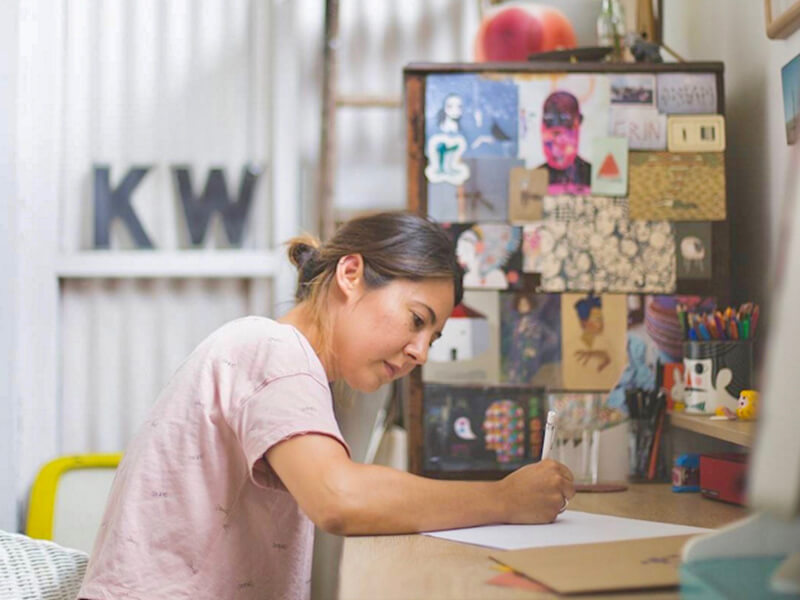 Where did your love for illustration begin?
I've always loved drawing since I was little. I was the kid at school who was always at the library or up in a tree reading and creating my own stories in both text and images.
You have created some incredible hand painted murals over your career so far, is there a particular mural you are most proud of?
I think I will always have a soft spot for the very first mural I painted, which I painted with my partner in the back laneways of the Inner West in Sydney. We used a mix of spray paint and house paint, just stuff we had lying around, and based it off a poem I had written about all these birds falling from the sky in Arkansas. It was loose and free and lots of fun and I had never created something on that scale before without anything being planned.
How would you describe your illustration style?
Bright and playful with lots of people and pattern.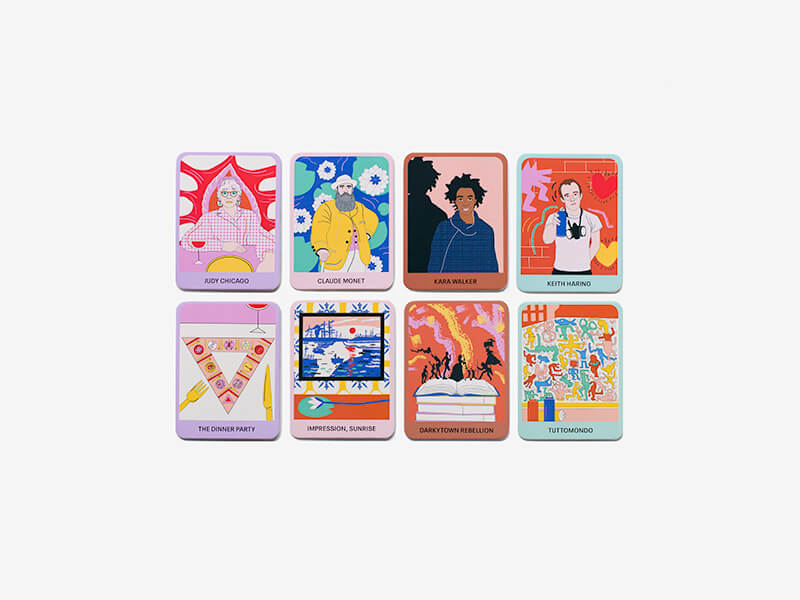 Can you tell us about some of the workshops you run in Sydney? Where can readers sign up?
I run workshops in zine making and book binding through local art galleries, artist run galleries, libraries and schools. I usually list upcoming workshops on my website or socials but due to COVID-19 these have been put on pause for a while.
Have you faced many challenges working as an illustrator in Sydney over this year's COVID-19 outbreak?
As an illustrator not as much, I guess just that meetings have been moved online. But workshops were either straight out cancelled or moved to an online setting, which I found a lot harder than I thought I would. I think I really rely on being able to come up to people quietly in a workshop if they are struggling, and the communal chat that happens naturally amongst everyone while you create together. But you adapt and figure out what works and what doesn't.
What was the process behind bringing the artists featured in At the Gallery to life?
Some of the artists I already knew, but there were also ones that I hadn't heard of or didn't know that much about. So it first started out as a bit of research into each artist, figuring out some personality traits they were known for, as well as the work they made.
It also helped working alongside Bianca (THA's gift developer), who printed out the initial sketches to size to see how much detail we could put in without things getting lost. Once I had done a few I got into more of a flow of the style and direction I was going to go with for them.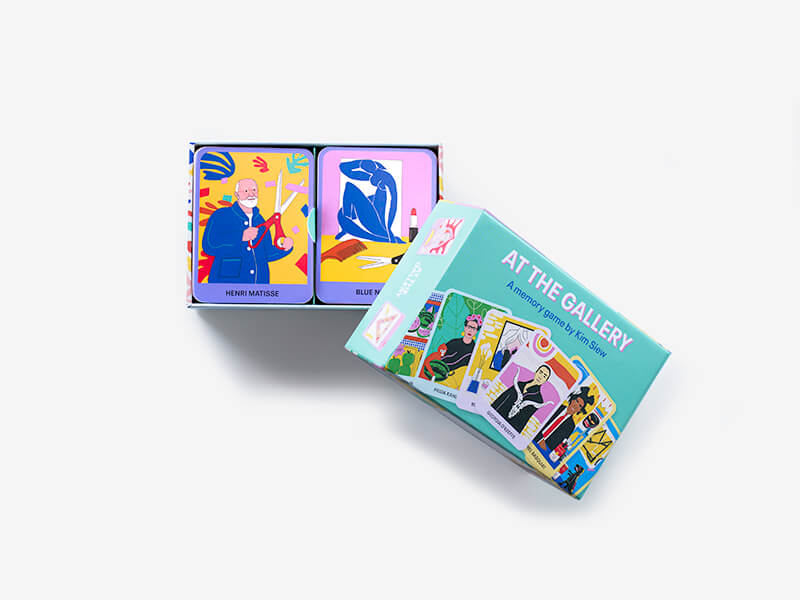 Do you have a personal favourite artist from the game?
It would be a tie between Kara Walker and Margaret Kilgallen. Both amazing super women whose work is so different from one another but speaks to me for different reasons.
What's next for you?
I'm squirreling away at a little book project at the moment which I can't wait to share soon. And there's a few new murals that will be popping up over the next couple of months too!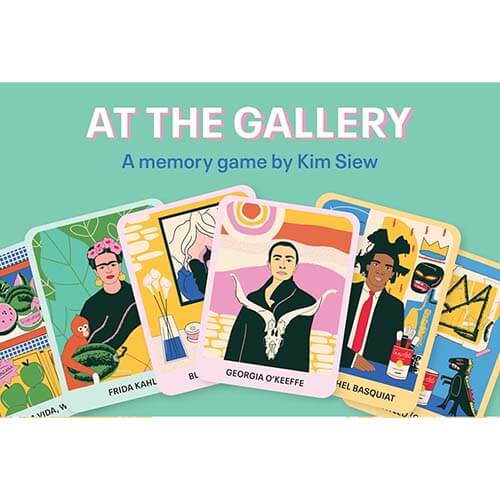 At the Gallery is available now. Illustrations by Kim Siew and design by Casey Schuurman.
AU$24.99
Posted on
November 22, 2021