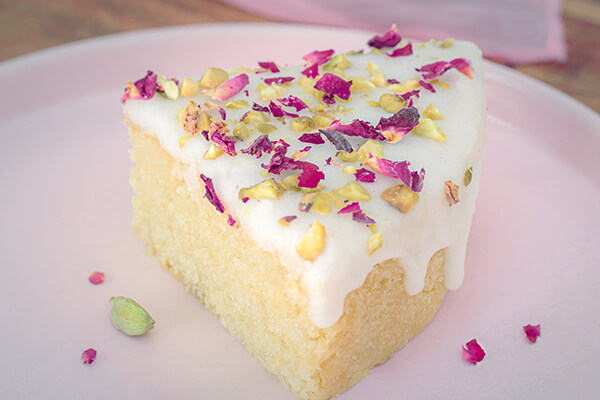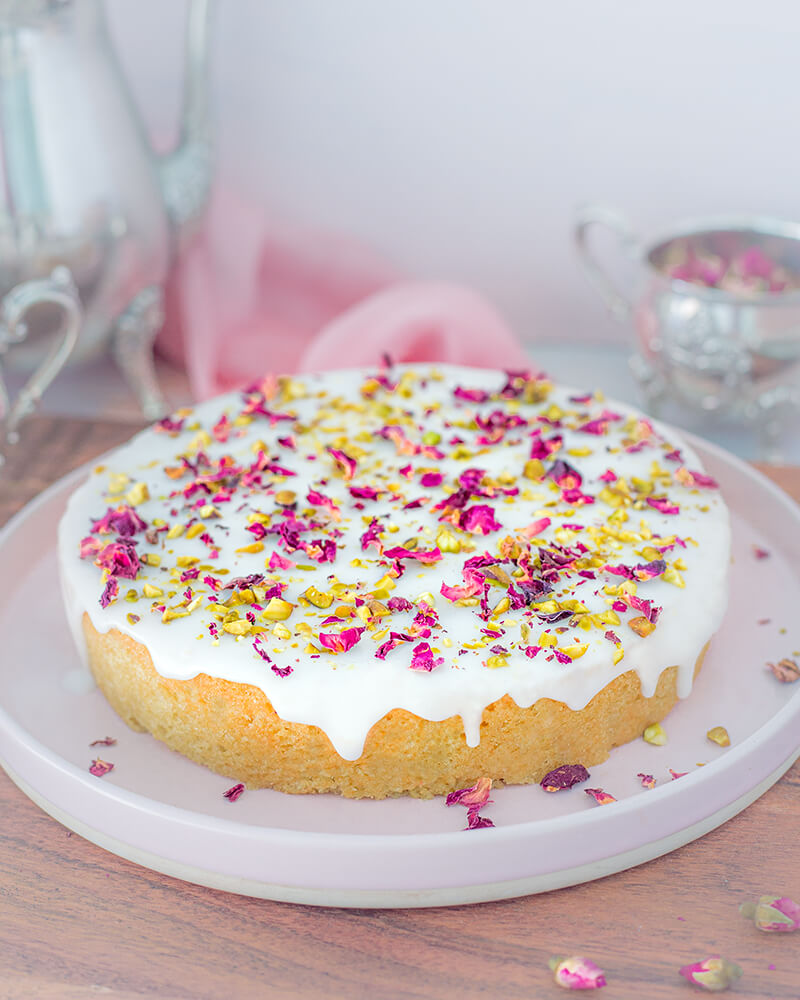 The Vegan Cake Bible teaches you everything you need to know about making incredible plant-based cakes. In this easy-to-follow book, author, pastry chef and vegan cake queen, Sara Kidd, shares her vast knowledge of the science behind vegan baking and how to make foolproof creations every time.
Read on for Sara's vegan recipe for a Persian Love Cake.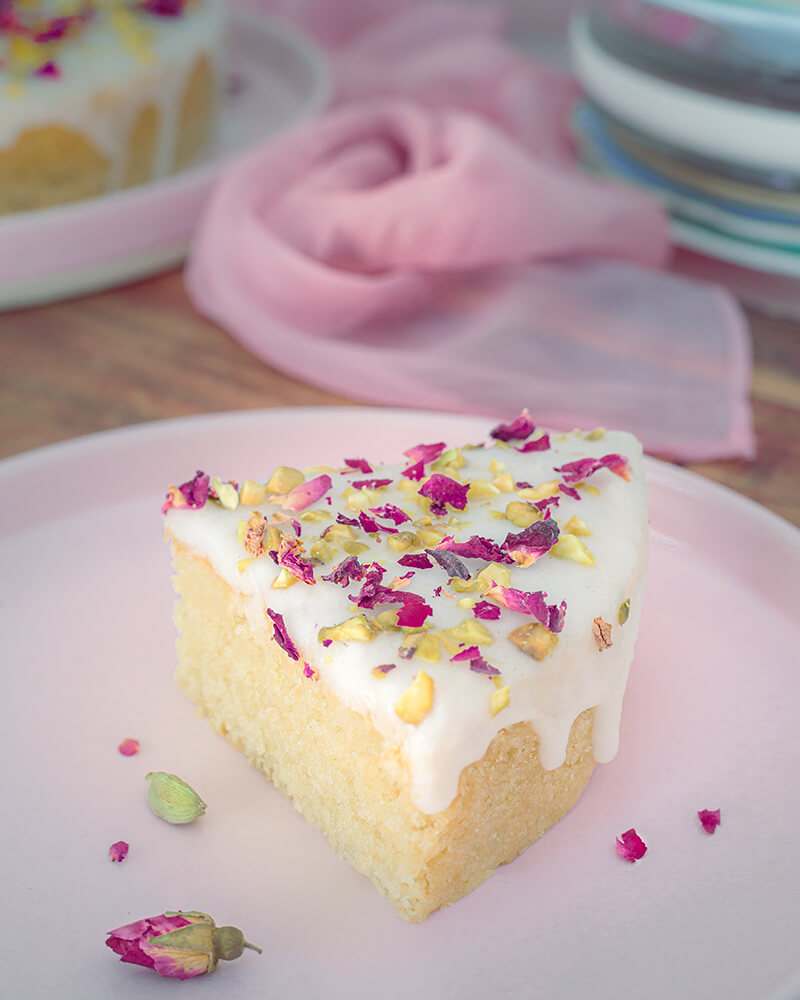 Legend has it that a Persian woman wanted to make a prince fall in love with her, so she created a cake laced with a love spell. I think it worked because every bite of this Persian love cake brings romance. Aromas of cardamom and rose are kissed with a tender almond cake crumb and the surprise of pistachios. It's truly a cake for lovers. It will fill you with desire and maybe wanting a little more … cake.
PERSIAN LOVE CAKE
Makes 1 x 20 cm (8 in) single-layer cake Serves 12
170 g (3/4 cup) caster (superfine) sugar
60 ml (1/4 cup) rosewater
1 teaspoon vanilla bean paste
1 teaspoon lemon extract or flavouring
zest of 1 unwaxed lemon plus 2 tablespoons of juice
80 ml (1/3 cup) plain soy milk
1 tablespoon white vinegar
200 g (11/3 cups) plain
(all-purpose) flour
11/2 teaspoons baking powder
1/2 teaspoon bicarbonate of soda (baking soda)
1/2 teaspoon sea salt
1/2 teaspoon xanthan gum
1 tablespoon ground cardamom
55 g (1/2 cup) blanched almond flour
125 g (1 cup) icing (confectioners') sugar
chopped pistachios and dried rose petals, to decorate
Prep time: 20 mins
Bake time: 35–37 mins
Decoration time: 10 mins
Skill: Easy
Method: Mixing
Sweetness: Medium but with a hint of spice
Texture: Soft crumb
1 ⁄ Preheat the oven to 170°C (340°F) conventional. Grease and line a 20 cm (8 in) springform cake tin with baking paper, then grease again and dust with flour, tipping out the excess.
2 ⁄ Melt the butter in a heatproof bowl in the microwave on High in 10-second bursts.
3 ⁄ Transfer the melted butter to a bowl, add the caster sugar and whisk until the sugar is dissolved. Add 3 tablespoons of the rosewater, the vanilla bean paste, lemon extract and lemon zest and stir until completely combined.
4 ⁄ In a separate small bowl, stir the soy milk and vinegar together until the mixture thickens, then add to the melted butter mixture, stirring to combine.
5 ⁄ Sift the flour, baking powder, bicarb soda, salt, xanthan gum and ground cardamom into a large mixing bowl, then stir in the almond flour.
6 ⁄ Make a well in the centre of the dry ingredients and pour in the wet mixture. Stir until just combined.
7 ⁄ Pour the batter into the prepared cake tin, then transfer to the middle rack of your oven and bake for 35–37 minutes, until golden brown and the top springs back when gently pressed.
8 ⁄ Allow the cake to cool in the tin for at least 15 minutes, then turn out onto a cake rack to cool completely.
9 ⁄ To make the glaze topping, place the icing sugar, lemon juice and remaining rosewater in a bowl and stir until completely combined.
10 ⁄ Pour the glaze over the cooled cake and decorate with pistachios and dried rose petals, as desired.
Baker's tip: You can add less cardamom if you're not a fan of this spice.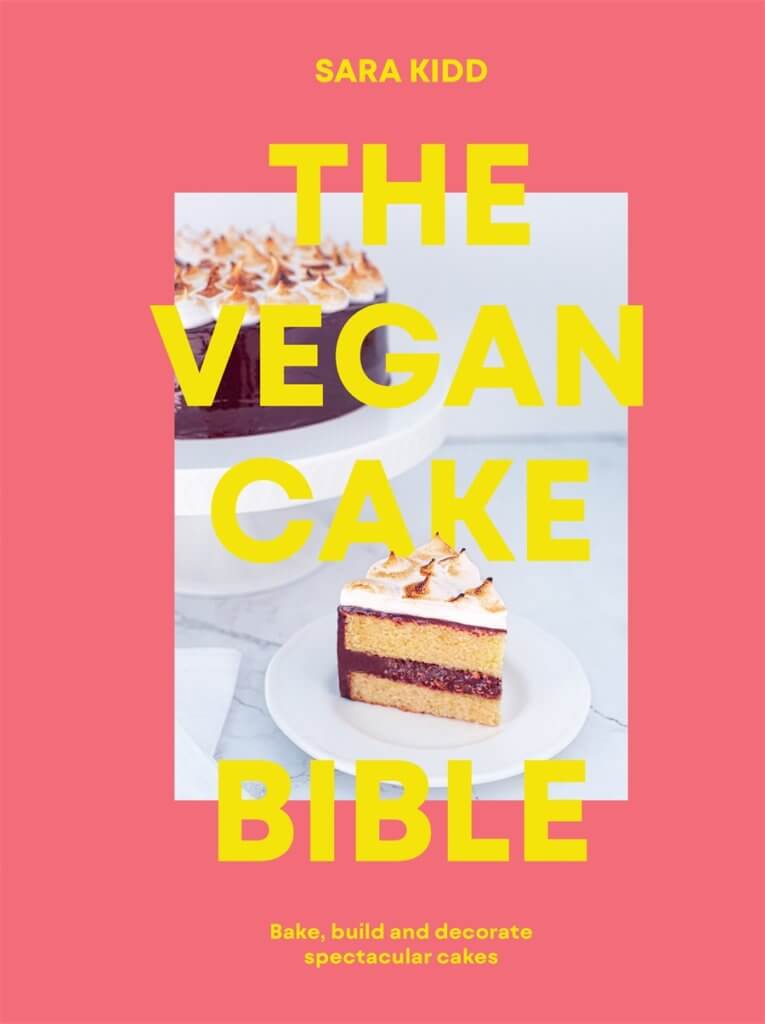 Posted on
February 10, 2022