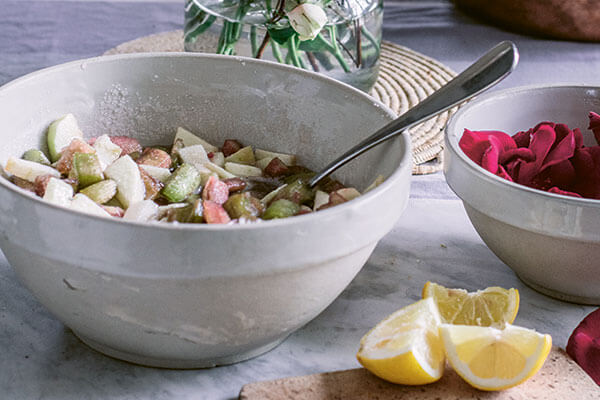 Sara Silm's How to French Country transports you to this unique corner of the world that is Southwest France through the lens of colour, texture and tantalising flavour. Her recipes are one of a kind and arranged by season, including this delightful recipe for Rose Petal and Rhubarb Jam.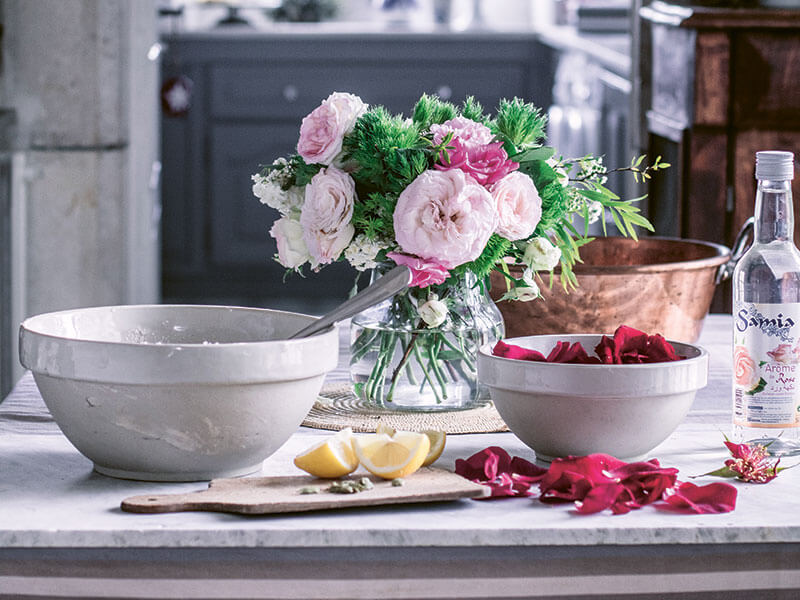 This jam, inspired by the fabulous Diana Henry, is one I make in spring, when the first of my roses are in flower and the new season's rhubarb is just emerging from its winter slumber. I always have loads of jam jars on hand, usually 324 milliliter Le Parfait pots à confiture. I use a large traditional copper jam pan; a gift from an old friend when I lived in Moscow. As with all jams, it's important to let the fruit macerate with the sugar overnight, or for at least 12 hours in advance of cooking. If you're using a copper jam pan, this maceration process is also essential in order to avoid the fruit acids coming into direct contact with the copper. This jam is beautiful with a slice of toasted brioche (or on scones with lashings of whipped cream).
Makes 3kg
Ingredients
2 kg rhubarb (roughly 2 bunches), cut into 1¼-cm pieces
5 cups (1.1 kg) jam sugar (or 5 cups caster sugar with 14 g pectin added)
2 Granny Smith apples, finely chopped
1 lemon, juiced
6 cardamom pods, bruised
2 cups rose petals, bases trimmed
1 teaspoon rose water (if you don't have any rose petals, you can double the amount of rose water)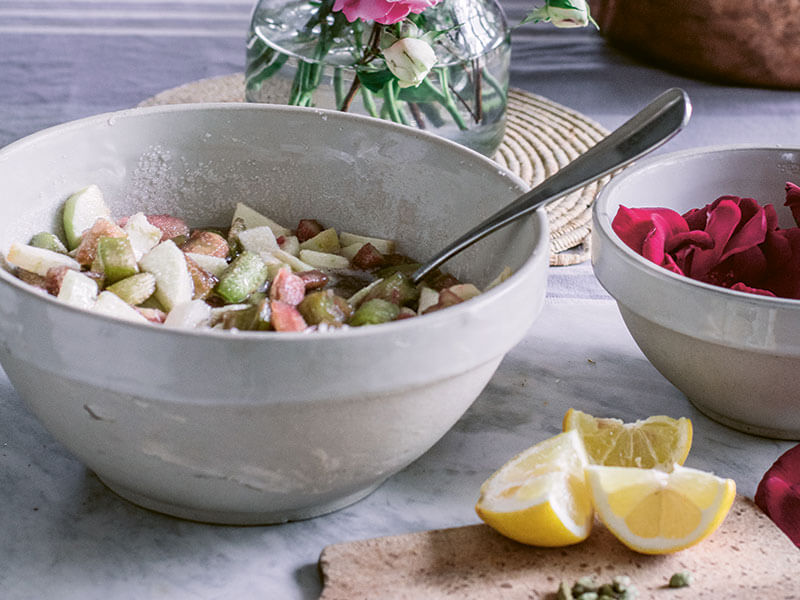 Method
Place the chopped rhubarb, sugar and apples in a large bowl and mix well. Leave to macerate overnight or for at least 12 hours (cover with a clean tea towel).
Pour the fruit into a copper jam pan, or a heavy-bottomed Dutch oven, and bring it slowly to the boil, skimming off any scum that rises to the surface. Add the lemon juice and cardamom and continue boiling until the mixture reaches 105 °C on a sugar thermometer, or until a small amount wrinkles when pushed on a cold plate (place the plate in the freezer in advance). This stage is usually reached after 15–20 minutes of boiling. Allow the jam to sit for 5–10 minutes, then stir in the rose petals and rose water. Ladle into sterilised jam jars.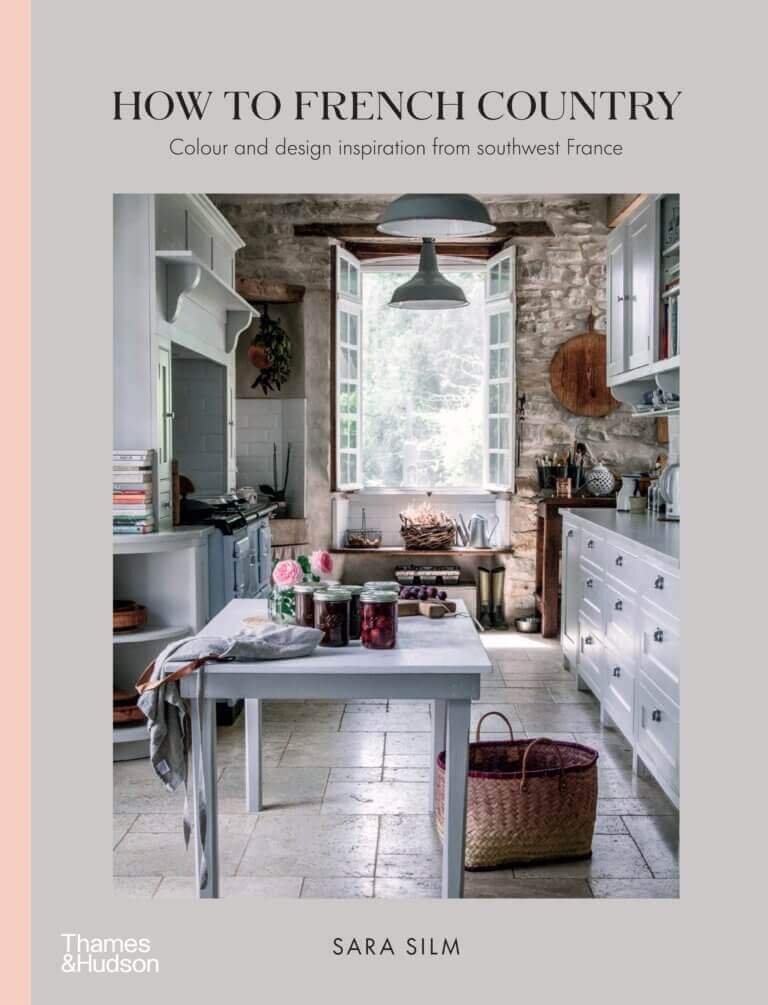 How to French Country is available now. Text and photography by Sara Silm and design by Daniel New.
AU$ 59.99

Posted on
November 2, 2021