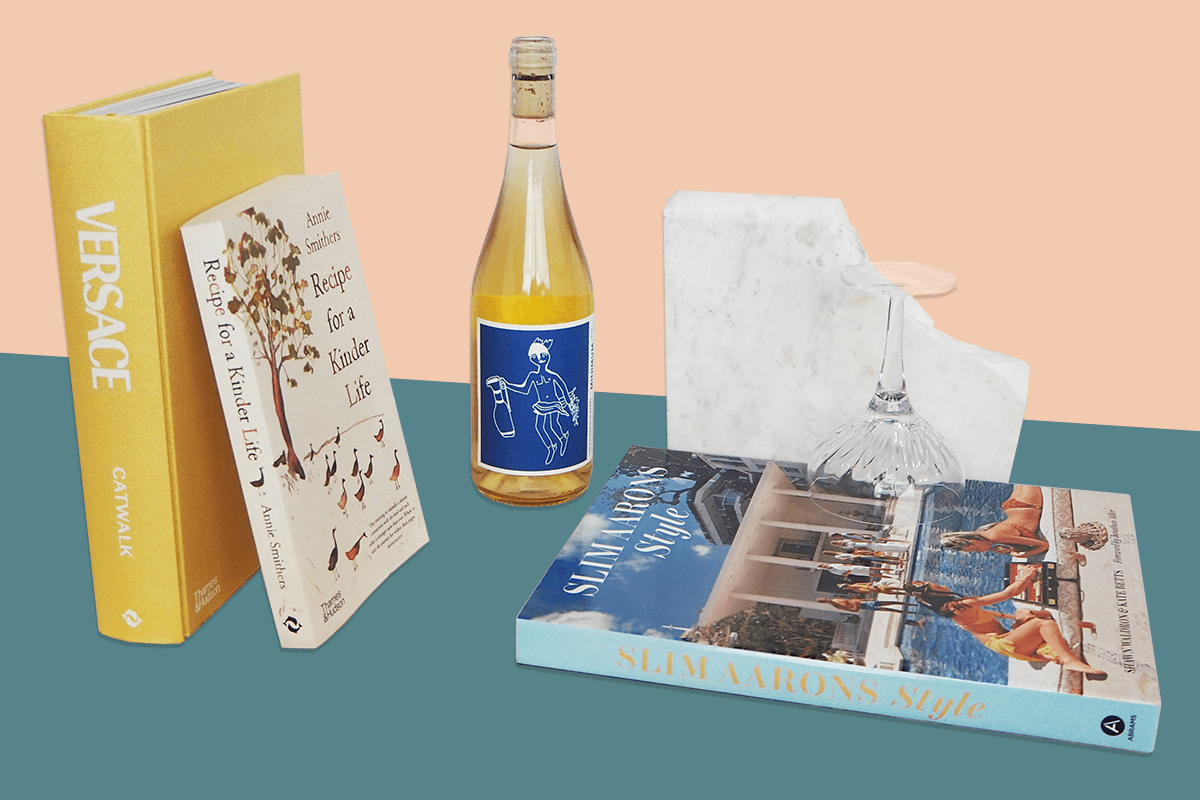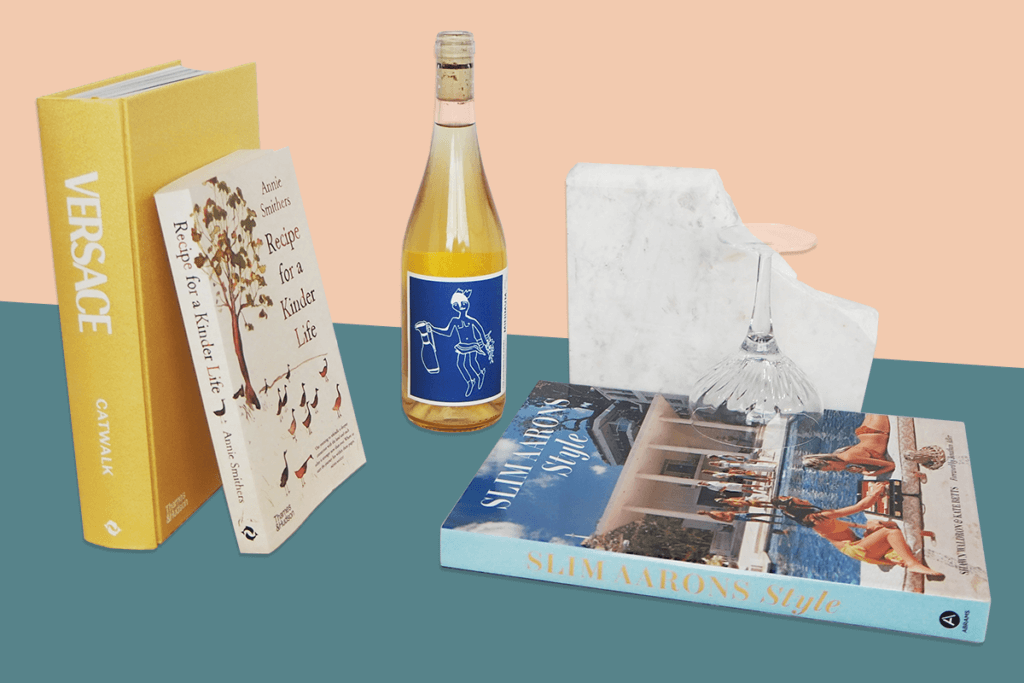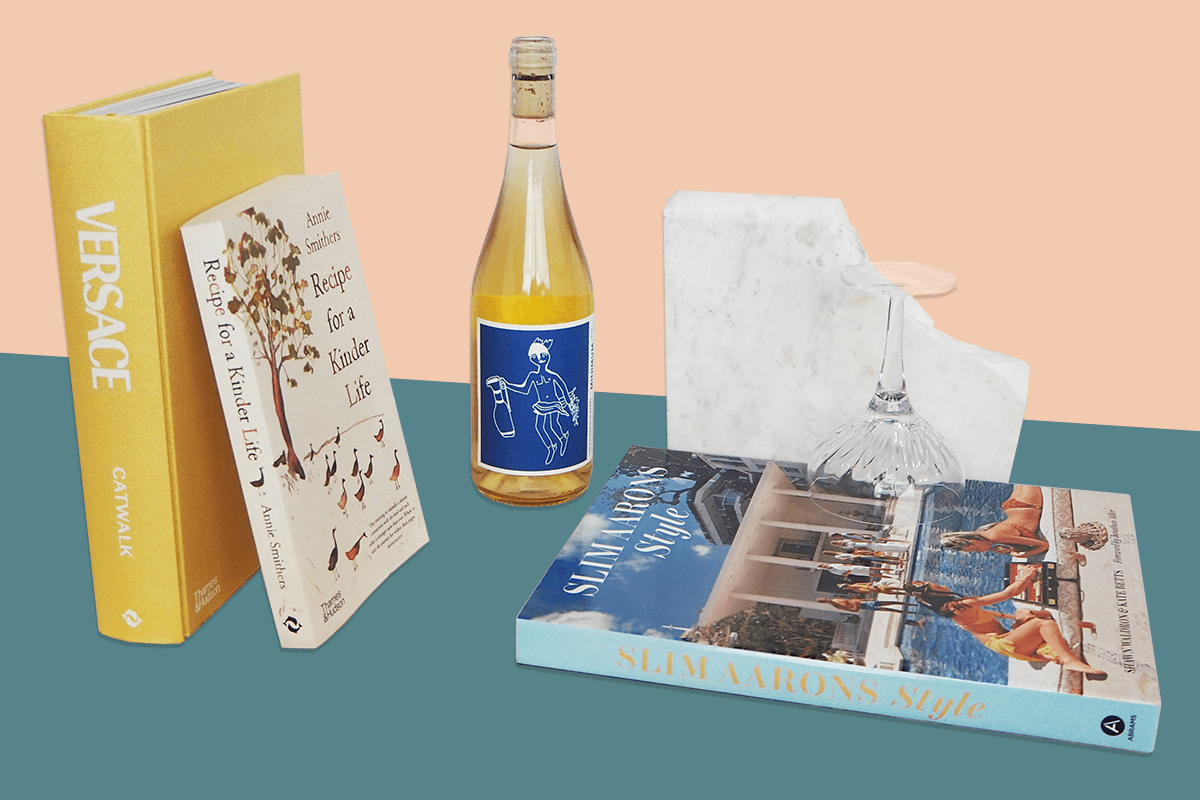 Journey through our 2021 Christmas Book & Wine pairings in partnership with Minimum Wines for festive gift ideas and party favours.

Nature Style | Teller of Tomorrow Rosé
Introducing two essential ways to elevate urban living: houseplants and a blushy rosé. Follow Jacqui Vidal and Alana Langan's step-by-step guide to plant-styling while you sip on this playful drop of bright and boisterous wine.

Recipe for a Kinder Life | Colossus of Harry: Skin Contact Sauv B
Channel the wisdom of vibrant local chef Annie Smithers and a glass of skin-contact wine. Full-bodied, buttery and pensive, this bright Skin Contact Sauvignon Blanc will have you sipping gleefully as you take in Annie's practical and philosophical approach to sustainable living.

Architecture at the Heart of the Home | Of Another World, Syrah
Transport yourself to another world with this winning combo. Dream of the incredible projects featured in Jan Henderson and Dianna Snape's ode to Australian architecture with a glass of this versatile and dreamy Syrah in hand.

Versace Catwalk | 2020 Chardonnay
Indulge in the gold-standard of Versace Catwalk paired with this 2020 Chardonnay. Walk the runways from Gianni Versace's debut in 1978 to today through original catwalk photography, while sipping this vibrantly wise Chardonnay serving up hints of apple, lemon and light spice.

The City Gardener | 2020 Sangiovese/Syrah Red
This one is for all the green thumbs out there! Let Richard Unsworth show you how inspired design can revolutionise inner-city spaces to create a plant paradise while delighting in this 100% wild fermented and welcoming light red. Think cherry, berry and an all-round people pleaser.

Slim Aarons: Style | 2021 Rosé
What do Slim Aarons: Style and Minimum Wine's 2021 Rosé have in common? They'll both remind you of being by the water, dressed to the nines on a long, warm day. Textural, savoury and with hints of strawberries and cream, this wine is your best pick for summer.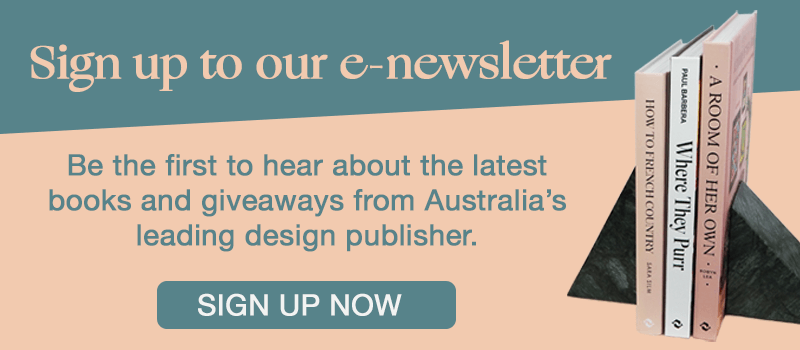 Posted on
November 1, 2021