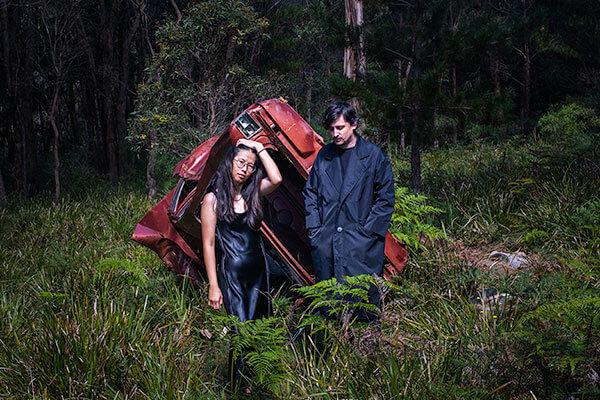 It would be an understatement to say that the travel focus for most Australians has shifted to local and interstate wonders. You might even say we're approaching a day trip renaissance, which is why Evi O and Andrew Grune's new project Day Trip couldn't have come at a better time.
In case you aren't already acquainted with this seriously innovative duo, Evi O is an award-winning book designer and self-taught artist while Andrew has worked across the globe in the fashion industry and is best known for his talents in photography and videography. They have come together through a mutual love for nature and creativity with Day Trip, a new series that is unlike any Australian travel guide you have seen before.
We wanted to celebrate the launch of the first book in the series, Day Trip Sydney: 52 Nature Adventures, by chatting to Evi and Andrew about the foundations of this project, how they selected the nature trips featured in the book, their travel tips and more.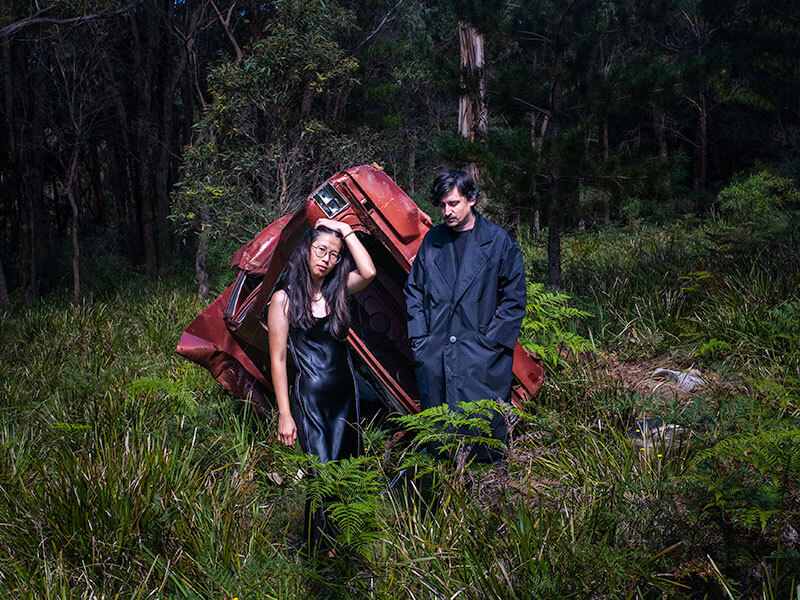 You're quite the superstar team, having achieved countless creative endeavours independently. Do you each have a career highlight so far?
Evi: Personally, this is rather a highlight. Never in my mind did I think I would write a guide book. It is a dream doing it with Andrew, too. It's a continuation of the cliché 'if work is play, you never have to work in your whole life.' Apart from this, I feel like I'm currently living a career highlight with my Evi O Studio team daily and a busy art practice. Sorry, there are a few highlights.
Andrew: I would have to agree with Evi. This is such a different project to what I normally work on and I can really see all the skills that I have developed being utilised in the project. I think that's what makes it so interesting for myself and as a product. I think Evi and my skill set combined have hopefully created a new and exciting brand.
What brought you together as collaborators?
Evi: My cheesy answer is love, and wanting to know the other person inside, I think? But it is kind of true (for me), as we started going out during COVID. I wanted to know Andrew's creative brain and muscle, and we did this day trip to (the then-empty) Bathurst racecourse and I felt I discovered a bit more about him, and the potential of collaborating is an organic continuation.
Andrew: Definitely love and also our spirit of adventure and spontaneity. A lot of times our day trips don't go to plan and we end up finding something even more exciting than we intended. Not everybody can work like that!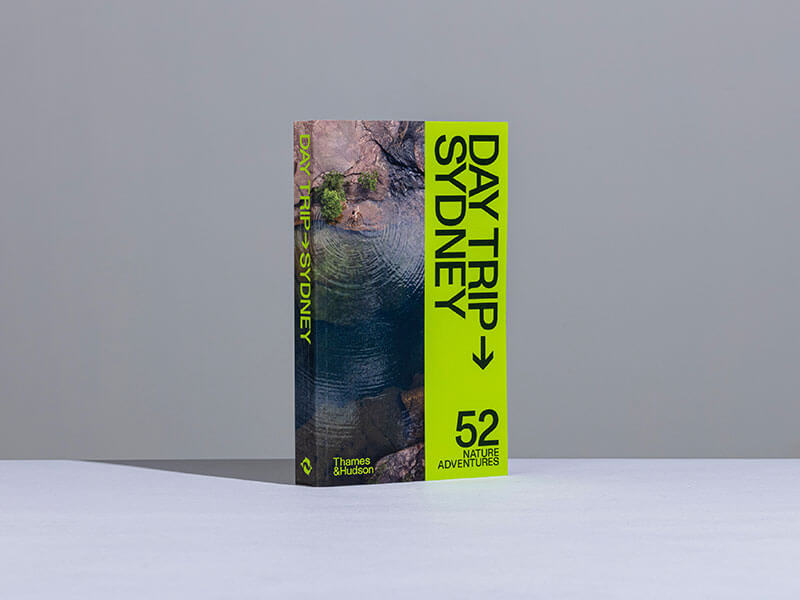 What led you both to the Day Trip project? How is it distinguished from other travel guides?
We were kind of limited to restrictions, funnily. We wanted to pitch an Australia-wide travel book, but then our publisher Paulina de Laveaux said 'That's impossible, why don't you do a day trip book, you're already doing it.' Thanks, COVID. As to how it is different, I guess it's a fresh rendition, and designed for today's modern life. A snapshot of a trip and its map is compacted in one page ready to be photographed and used in your mobile pre-trip. We are also just your regular people: we don't have 1% body fat, nor do we own hiking poles, so the level of difficulty and access within these trips is very friendly. We do love rewards, so each trip also comes with either a destination or a memorable experience.
What was the process behind selecting the nature trips featured in Day Trip Sydney? Were there any that didn't quite make the cut but deserve an honourable mention?
We rate the rewards of each experience and basically go with our instincts, but part of this succinct curation also involves asking for tips from friends, family and strangers, just to make sure the selection is diverse. And oh yes, there are some that didn't make the book – we will share in the next one 😉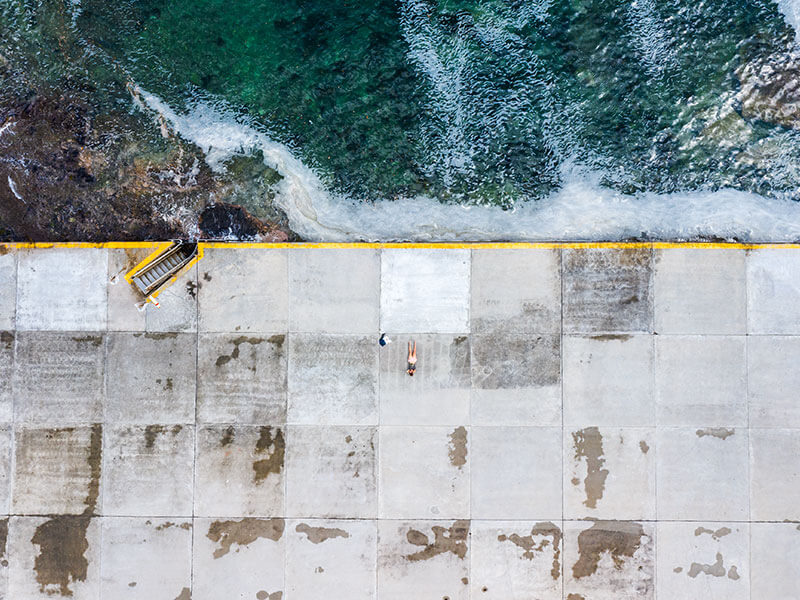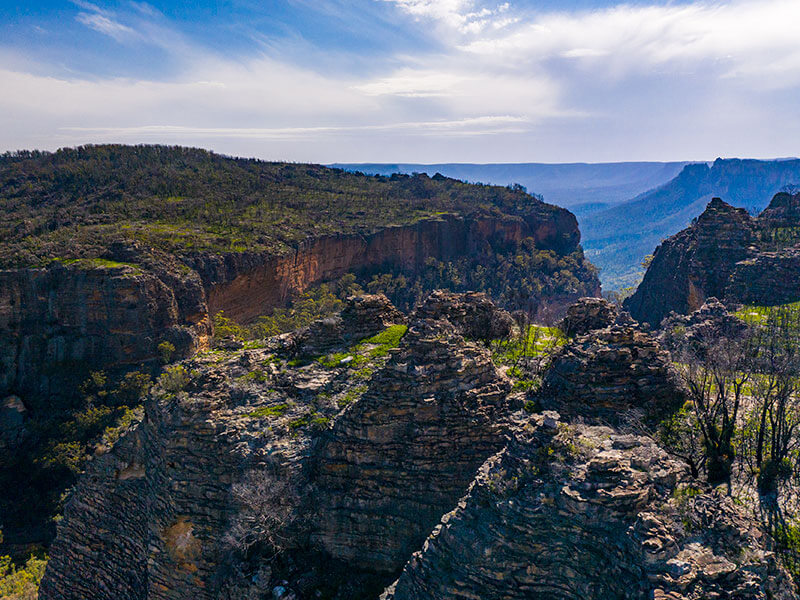 Do you have a top tip for new day trippers?
Get a good pair of shoes!
Has COVID changed your perspective on travel?
Absolutely. The adage of 'the journey, not the destination' is so true. And both of us have a new appreciation of this beautiful city is there. We both have lived half our lives here, and we are gladly reminded of what Sydney has to offer.
What's next for Day Trip? Can you give us some insight into the future of the brand and series?
There will be more books. And some fun merch. We are heading to Melbourne next, and as soon as book one is launched and standing on shelves, we are going to start pursuing more creative collaborations as Day Trip. We want to express our creative drive and travel curiously through Day Trip.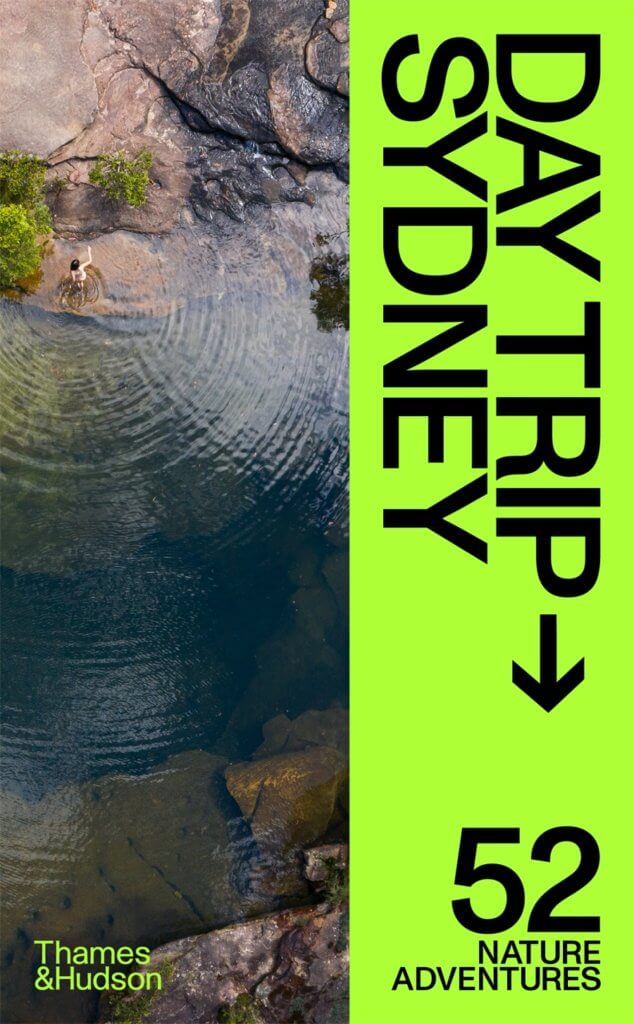 Day Trip Sydney is available now. Text, images and design by Evi O and Andrew Grune (Day Trip Publishing).
AU$34.99
You can check out Day Trip's website here and their Instagram here.
Posted on
June 30, 2021