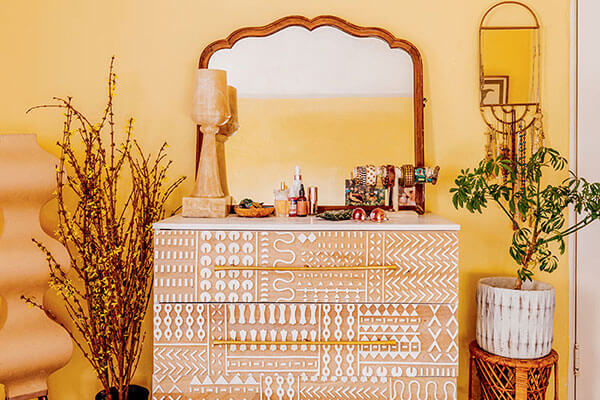 Jungalow: Decorate Wild is artist, designer and author Justina Blakeney's ultimate guide to designing wildly creative interiors. Filled with all of Justina's tips and tricks, the book will show you how to make bold choices with color and pattern, how to take cues from nature, how to authentically glean inspiration from their heritage and travels, how to break rules, and all the other paths to truly begin to decorate wild. In this extract, go outside your comfort zone and learn how to mix patterns at home.
MIXING PATTERNS
Patterns often present a complex mix of color, texture, scale, and motif that might seem difficult to harmonize with the rest of the décor elements in a space. Patterns compete for attention; will they drown out the more mild-mannered pieces in a room? You might love a wallpaper with a bold pattern, for example, but what if it doesn't work with your furniture or drapes? Maybe just painting the walls is the safer choice. Don't go out like that! Mixing patterns isn't as hard as you think.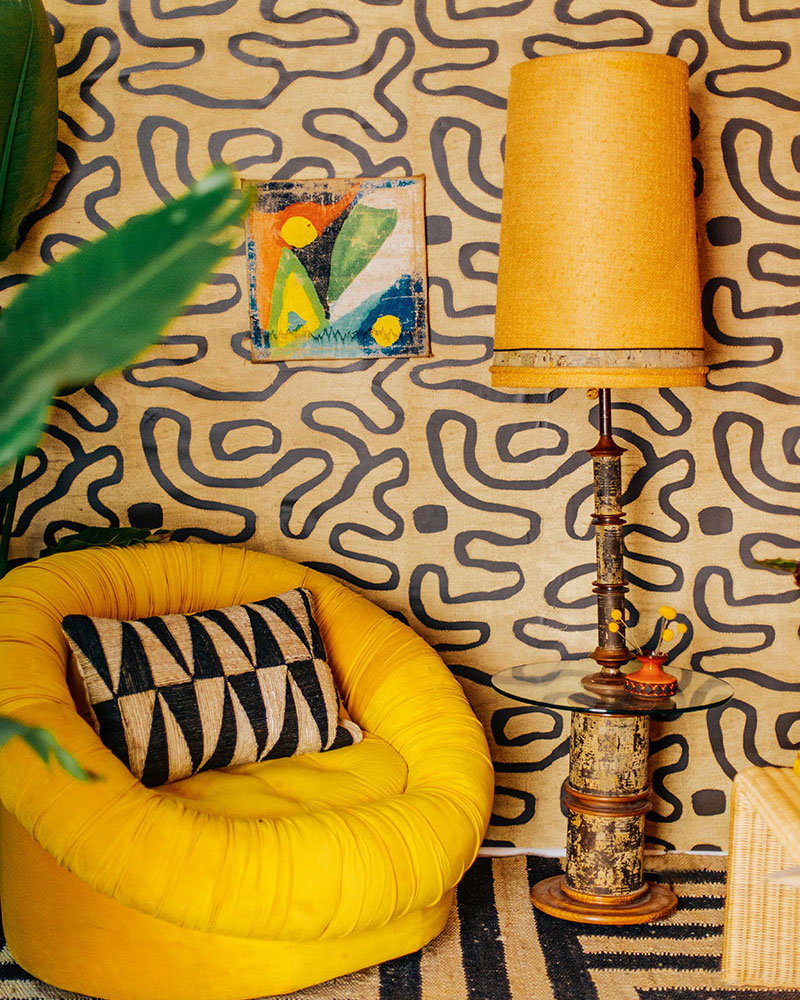 Three very different bold patterns work together in this reading nook because they share the same black and tan color palette. Meanwhile, blocks of solid yellow create contrast and provide breathing room.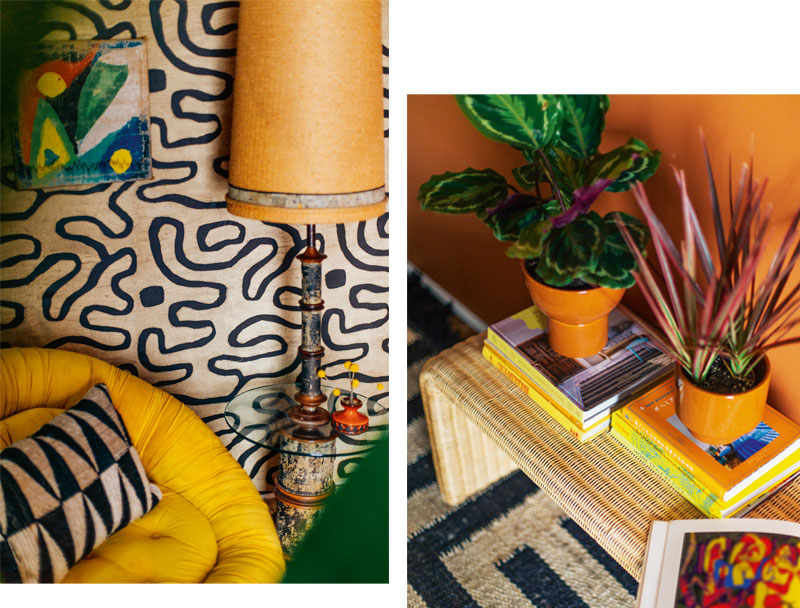 In my vanity area at home, I mix very different patterns together. It works because the airy gold-andivory wallpaper provides breathing room while the bold blue stool acts as a wild card.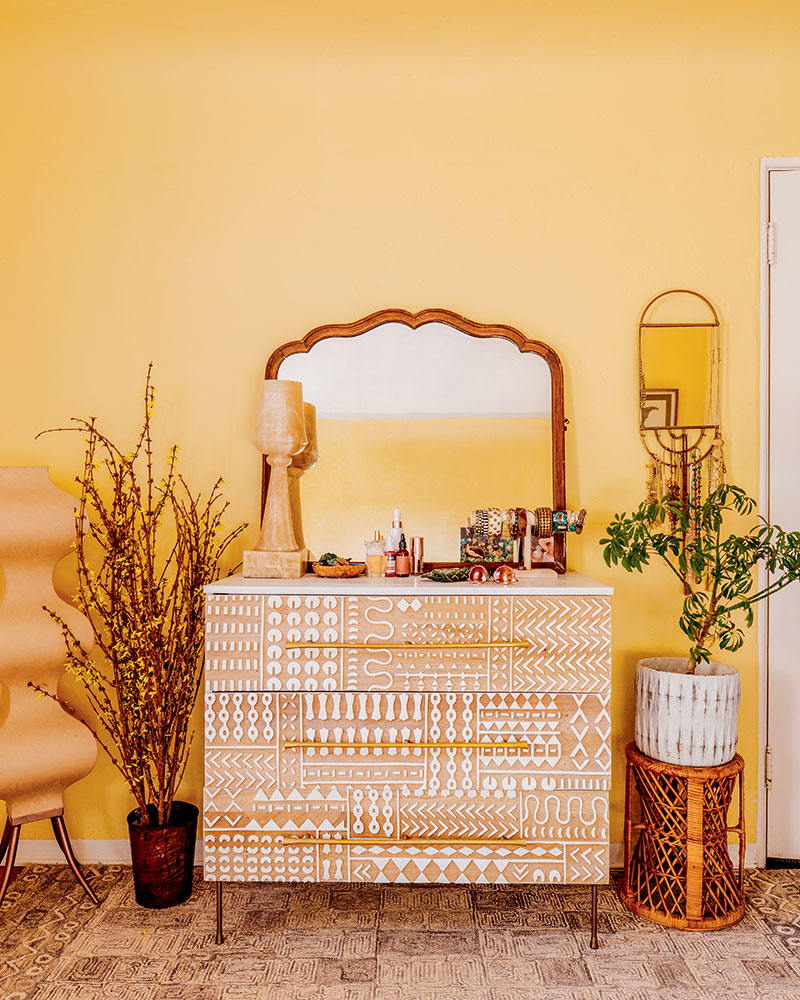 Different patterns don't have to look alike to look good together, as long as they echo each other in some respect. Here, four contrasting patterns are harmonized by a shared color palette or graphic elements. The colors of the
velvet chair's zigzags reflect both the warm earth tones of the rug as well as the cool teal of the botanical wallpaper. The doors are harmonized with the chair not by color, but by their shared chevron pattern. When patterns are wildly different from each other, they don't compete and you can use an overarching color story to make them work together.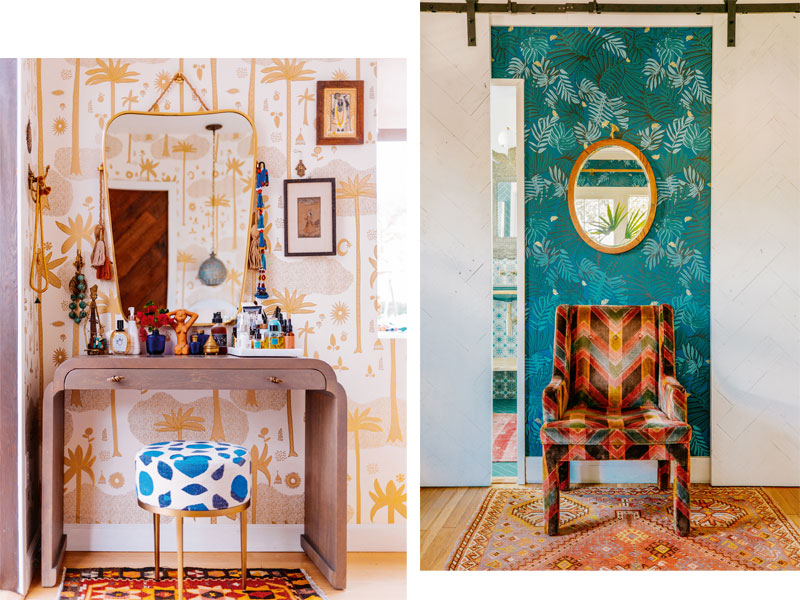 Patterns with similar color palettes echo one another and can be combined
easily, without fear of the results looking over the top. In this bedroom, a patterned dresser, rug, and planter are unified by an analogous color story.
Nearly every element in this bedroom has a pattern. The graphic rattan headboard and the colorful quilt are large patterns with contrasting colors that pop against the small patterns that read as solids, such as the subtle stripes in the wallpaper and bedding.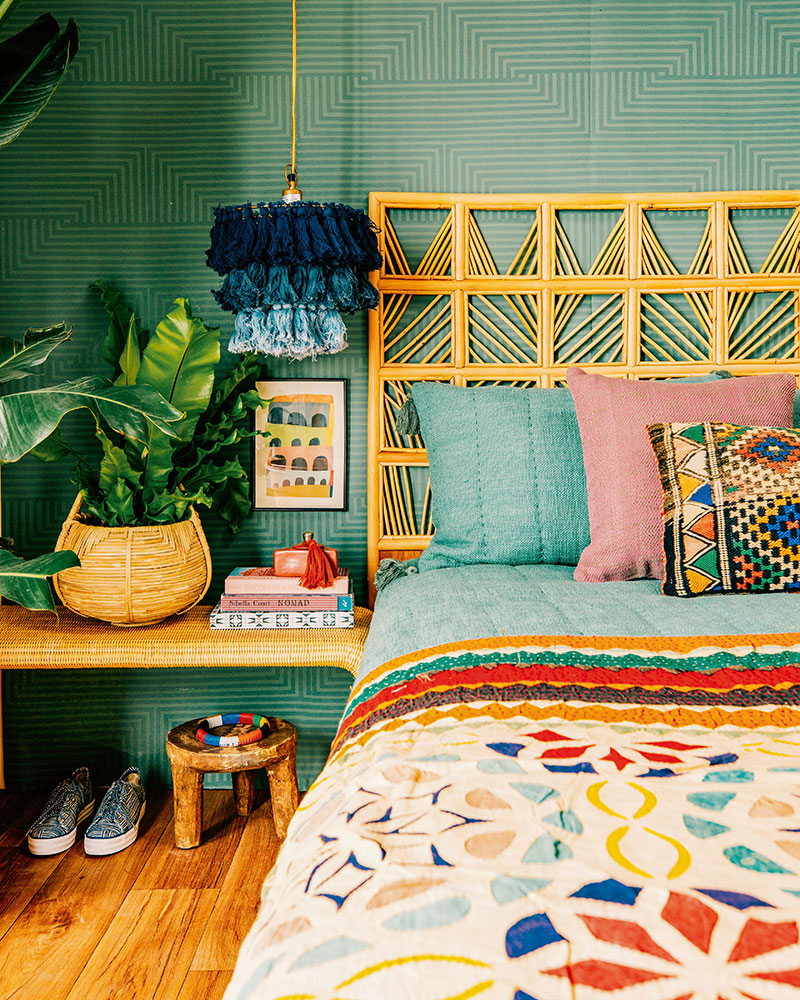 Jungalow: Decorate Wild is available now. Text by Justina Blakeney and principal photography by Dabito. Originally published by Abrams Books.
AU$59.99
Posted on
April 13, 2021