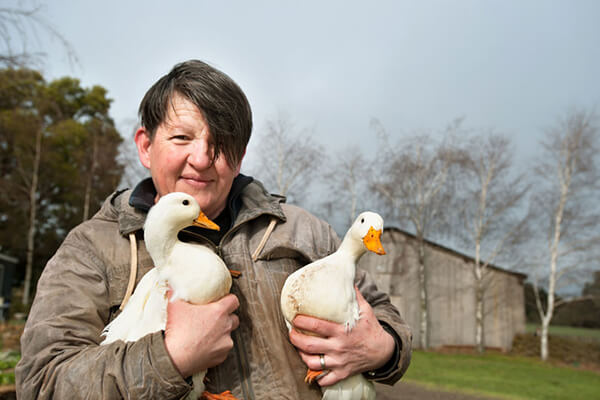 Annie Smithers is often described as a bit of a local legend in the Australian food scene. If you've ever wanted to experience the true meaning of farm-to-table dining, or drool at the thought of classic French farmhouse dishes, Annie's Trentham restaurant du Fermier should be high on your bucket list.
Annie's new book Recipe for a Kinder Life is more than just the story of du Fermier, though. Part-meditation, part-memoir, it is a generous account of life on the land and in the kitchen. At its heart, Recipe for a Kinder Life is Annie's guide to living more gently and sustainably.
We were lucky enough to chat to Annie about her journey to owning one of the country's most celebrated restaurants, her favourite spots to eat when she's not at du Fermier and what she hopes readers will take away from the book.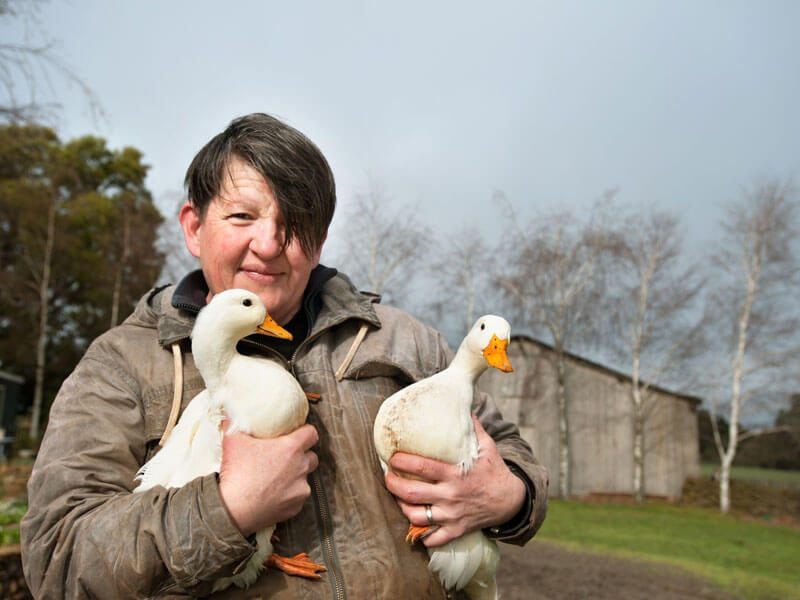 Tell us a bit about your path to becoming one of Australia's most highly regarded chefs. At what stage in your career did you know you wanted to be running your own restaurant?
I decided late into my secondary education that I wanted to be a cook. After finishing my HSC, off I went to look for a job. After nearly forty years of cooking, I still think that I love it more each day than I did the day before, so some may say that I found my vocation. As to when I discovered I wanted to have my own restaurant, that was more a quirk of circumstance than an actual decision. But I have certainly enjoyed the last 16 years of having my own places, as it enables me to dance to the beat of my own drum.
Du Fermier is widely considered a pioneer for the Australian paddock to plate ethos. What inspired you to pursue this idea for the restaurant?
At the turn of the last century there was increasing discussion about food miles and food sovereignty. I was living on an acre of land at the time and decided that I needed to put it to constructive use and to grow fruit and vegetables for the restaurant. I have always been a believer in the concept that if each of us does what we can, no matter how small, together we can all make a difference to the future of the planet.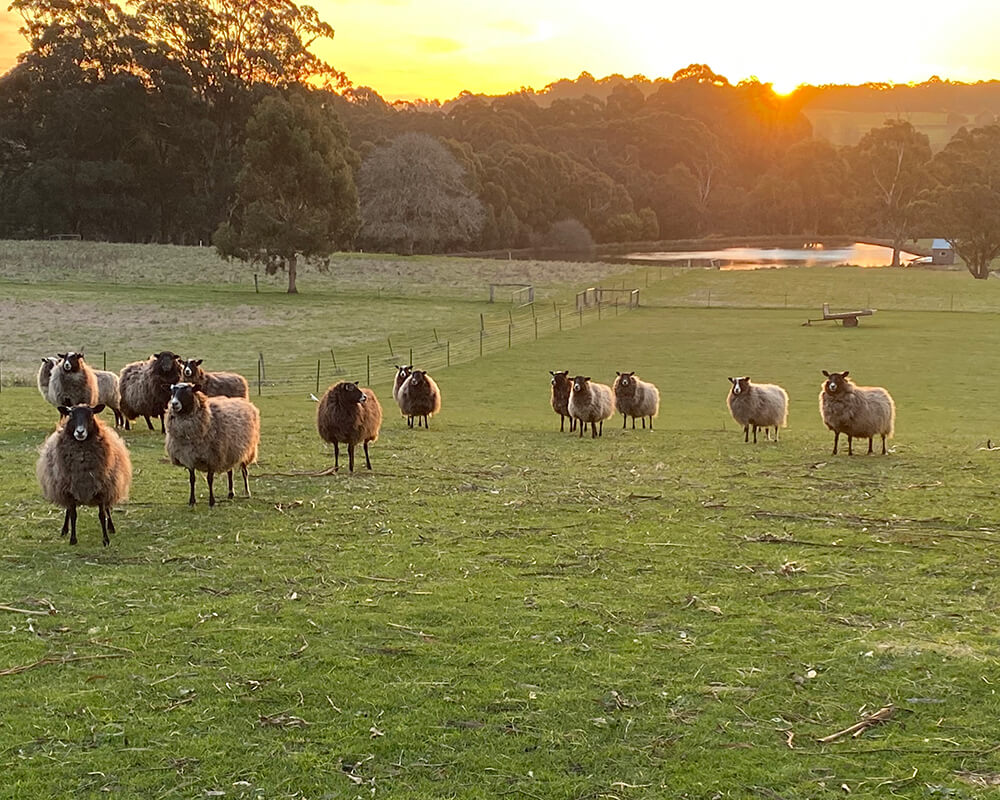 For those who haven't had the privilege of visiting your restaurant du Fermier, what can they expect from the experience?
Eating at du Fermier is as close as I can get to entertaining people in my house. Our sole aim is to make each and every one of our customers feel loved and nurtured during their time with us. I cook classic French inspired country food, sometimes plated, sometimes shared, free from the embellishments of more technical and high-class restaurants.
When you're not at du Fermier, where do you like to eat in regional Victoria?
Our favourite place to eat at the moment is at home. Getting vegan take away from the food van, Twinkletown, next to the restaurant on a Wednesday night when I go into town 'to put the bins out' is a delicious treat.
And when you're in Melbourne?
The last 18 months have been very challenging for us getting to Melbourne to eat. My wife Susan and I went for our anniversary in January and had the fabulous vegan banquet at Maha, and were thoroughly spoilt by the lovely Shane Delia.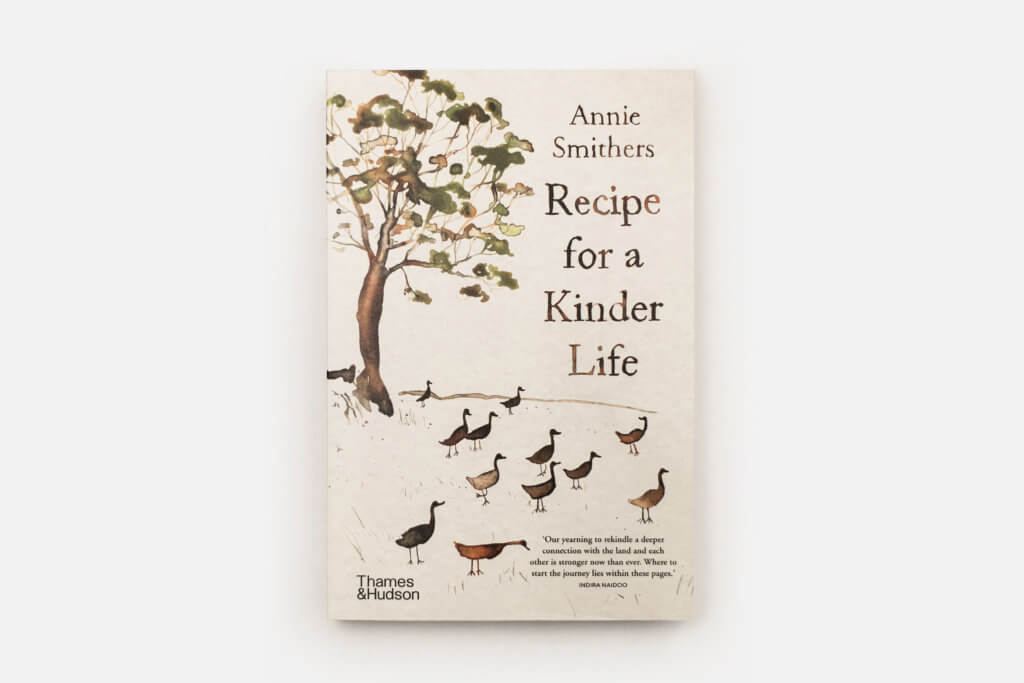 One of the major themes of Recipe for a Kinder Life is living a more sustainable existence. What does sustainability mean for you?
I believe it is essential to find the point at which you are self-sustaining in your own life before you tackle the broader questions. If you are too tired, too pushed within yourself, it is an uphill battle to make changes to your life that bode well on a broader scale.
If readers take one thing away from Recipe for a Kinder Life, what should it be?
Be kind to yourself. Believe in your dreams, work hard for them, but don't sacrifice too much for them. Find your own limits and live with them and love them.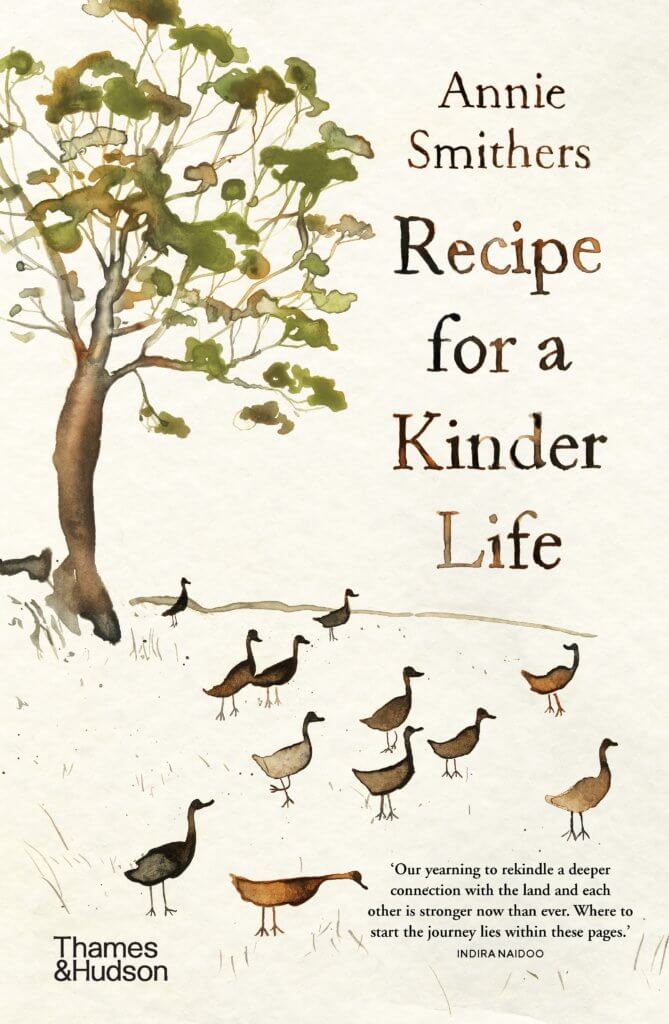 Posted on
July 27, 2021