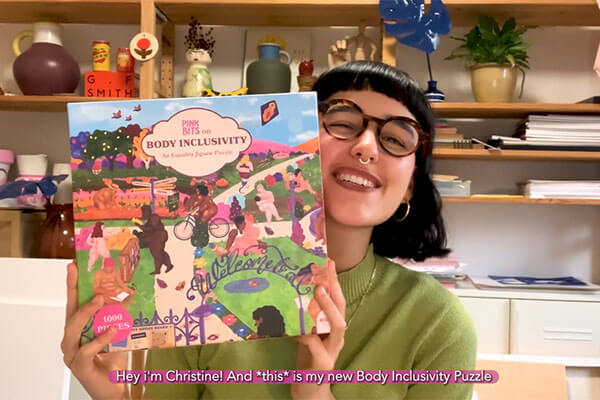 Welcome to the greatest, most inclusive, 1000-piece jigsaw puzzle you ever did see.
Christine Yahya is the joyful Armenian-Australian graphic designer and illustrator behind Pink Bits, created in 2016 to provide representation for realistic and diverse bodies rarely shown in mainstream media.
Fittingly, Christine has channeled her work into one our most exciting projects yet, Pink Bits on Body Inclusivity. This puzzle invites you to look beyond clothes and embrace a world of stretch marks, scars, stoma bags, body hair, mastectomies, vitiligo and asymmetrical boobs, where people of all abilities and identities can find joy and feel safe. Follow the path that leads to Mount Everbreast, toss a coin into the Let it Flow fountain, borrow a book from the community library or simply sit and watch the ducklings.
Want to find out more? Watch as Christine chats through her favourite parts of this game changing puzzle in the video below.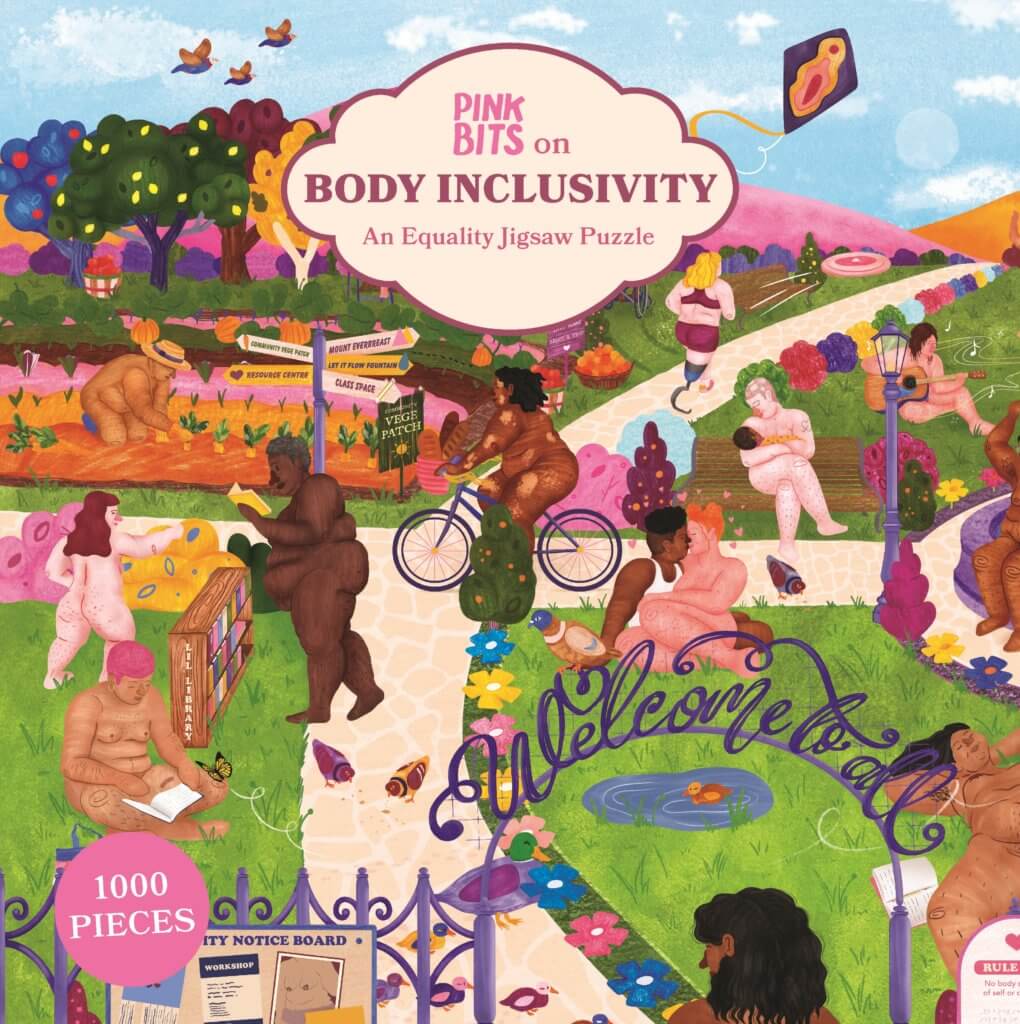 Posted on
September 14, 2021