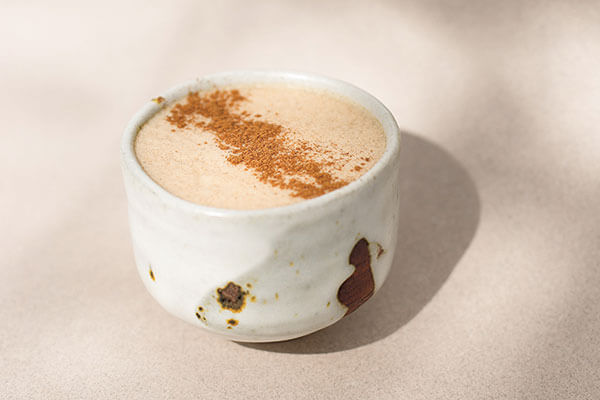 Did you know that medicinal plants can work wonders for your emotional health? In her revolutionary new guide The Plant Clinic, Erin Lovell Verinder says that 'plants have a phenomenal ability to adapt their medicinal offerings to the needs of the people. They hold space for our process, bringing ease and comfort, lifting the proverbial storm clouds within us, calming the nervous system and assuring us with a warm embrace.'
Read on for three of Erin's incredible recipes to help support your journey to better mental health and wellbeing.
---
Calm Candies
Who doesn't love candy? These rose-dusted, 'clean' candies, infused with a synergistic quintet of calming plants, are sweetened only with honey. They are always a hit with the kids. Savour these nectarous, golden-hued jewels, to bring on an instant dose of peacefulness.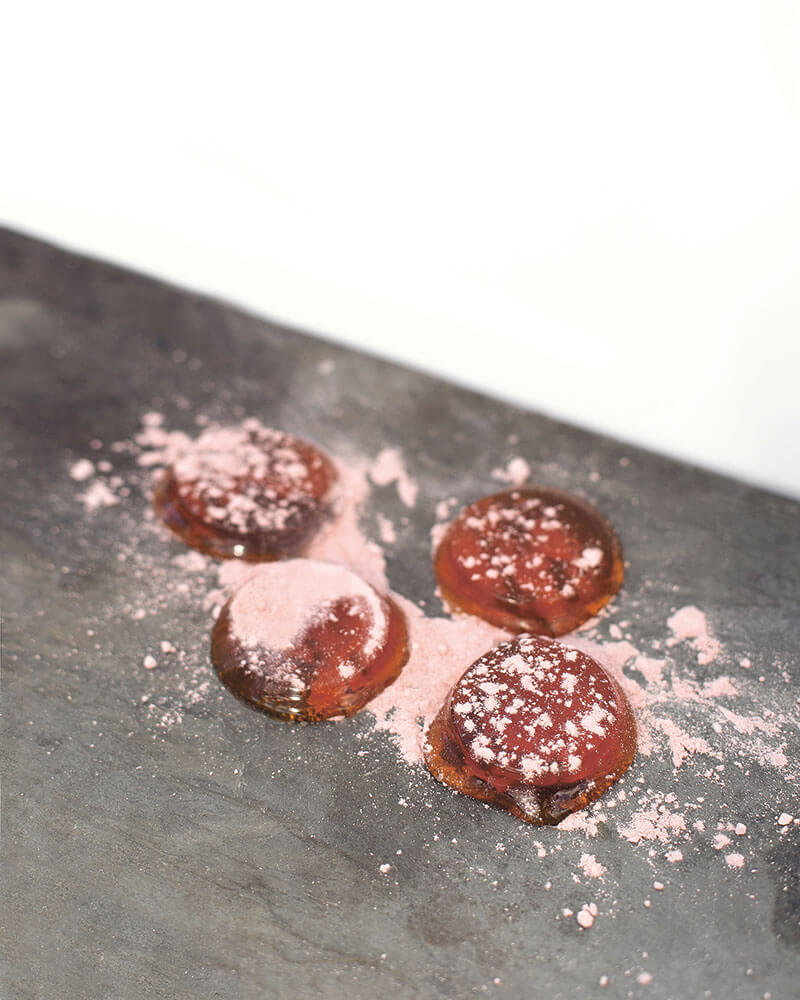 Herbal Ingredients
2 teaspoons dried passionflower leaf
2 teaspoons dried lemon balm leaf
2 teaspoons dried chamomile flowers
2 teaspoons dried skullcap leaf
rose petal powder (to dust)
Method
First, make 1/4 cup of strong medicinal tea infusion with the herbal ingredients, brewing the tea for at least 20 minutes before straining through a fine-mesh sieve. Add the infused tea base and 1 cup of honey to a heavy-bottomed saucepan and simmer over medium to high heat. It's
best to use a candy thermometer here, as the mix needs to get to around 150°C (300°F). This will take around 25–30 minutes. If you do not have a thermometer, you can test if the candy is ready by dropping a little of the mixture into ice cold water. If the mixture is ready, it will harden instantly! Do be very careful, though, as hot sugar burns can be very serious and very sore.
Once ready, pour your candy mixture into small silicon moulds (any mould will do, but the candies are much easier to remove from silicon) and allow to cool completely. Remove from the moulds and dust with your herbal powder of choice (such as the rose petal powder in the Calm Candies remedy recipe, p. 278). You can roll each candy in baking paper for freshness and portability, or store sealed in an airtight container for 2–4 weeks. If you live in a warmer climate, keep these in the fridge!
---
Floral Bath
Sometimes the simplest interventions feel entirely luxurious, and this herbal practice is one of them. Floating in a bath of warm water scattered with precious petals is a treat for the mind, body and spirit. This remedy is perfect for when you may be feeling weary, fatigued, compressed, low and a little lacklustre. When choosing the floral plant portion of the recipe, consider aromatic herbs such as lavender and rose to inspire relaxation and rejuvenation.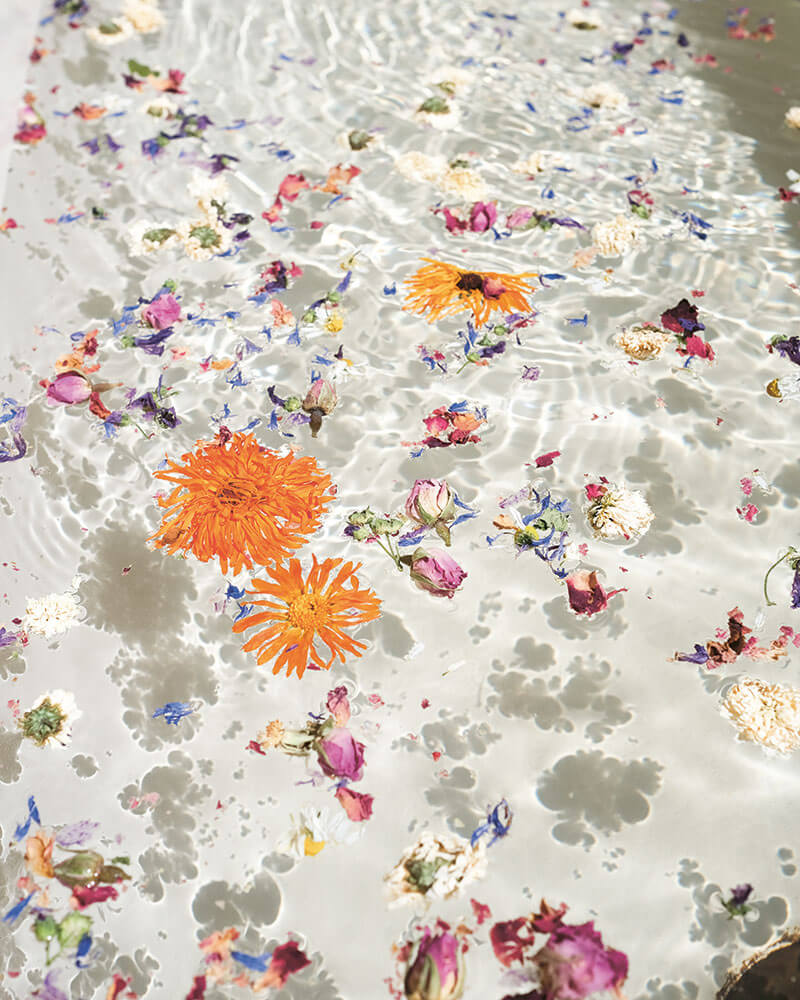 Herbal Ingredients
1/2 – 1 cup fresh or dried medicinal flowers (e.g. lavender, calendula, chamomile, rose and rosemary)
Method
Mix the flowers and plant material directly into the running bath water – they will float and bob around merrily.
Soak up the serenity for 20 or so minutes.
---
Lion's Mane Tonic
For those sluggish mornings or slumpy afternoons where you might find yourself in the thick of fogginess and in need of motivation. This warming blend lights up neurological powers and vitality – in part due to the awesomeness of the medicinal mushroom, lion's mane, which is paired with chai spice tones and adaptogenic maca root. Implement this sustaining treat to renew your capacity for focused endurance.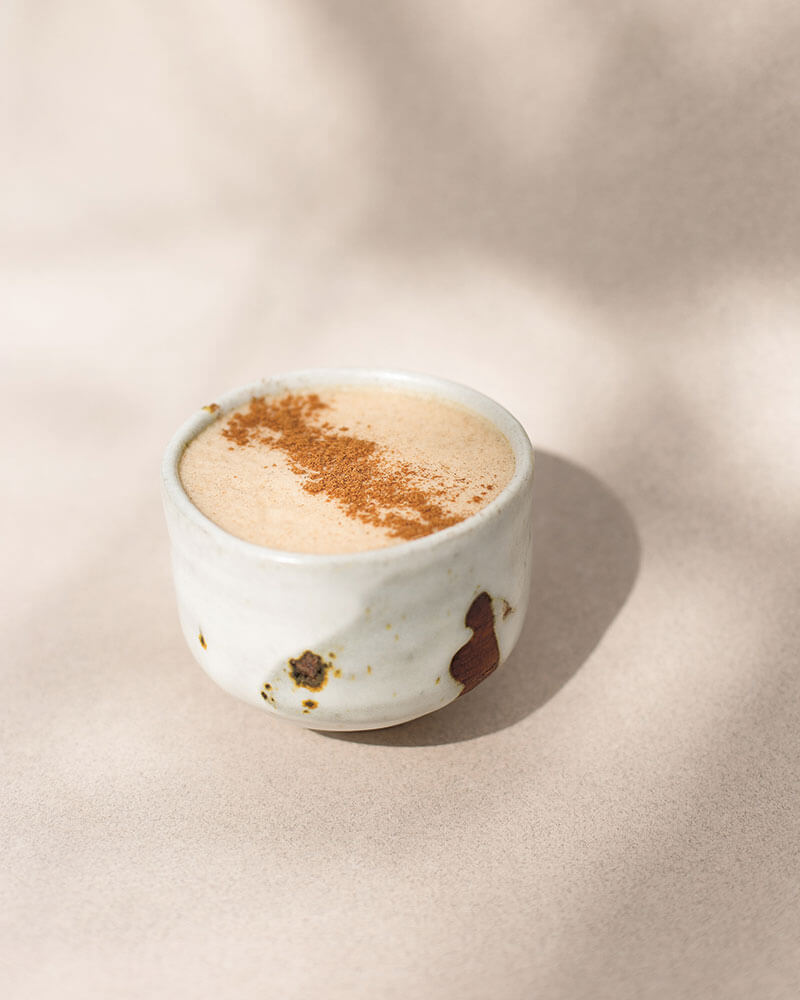 Herbal Ingredients
1 teaspoon lion's mane mushroom powder
1 teaspoon cinnamon powder
1/2 teaspoon cardamom powder
1/2 teaspoon ginger rhizome powder
1/4 teaspoon maca root powder
1/2 teaspoon lucuma powder
a pinch of ground black pepper
a dash of raw honey or sweetener of choice
Method
To make a warm mylk tonic, add the herbal ingredients and 1 cup plant mylk together in a milk frother and set to 'warm', or heat gently in a saucepan. If adding raw honey as a sweetener, ensure that your tonic is not boiling hot, as excess heat will degrade the honey's beneficial enzymes. Once warm, pour into your favourite mug, dust with a little cinnamon, sip slowly and savour the warmth.
To make a cold mylk tonic, add the herbal ingredients and 1 cup plant mylk together in a milk frother set to 'cool', or blitz in a blender. Then simply pour into a tall glass over ice, sprinkle with edible petals and enjoy.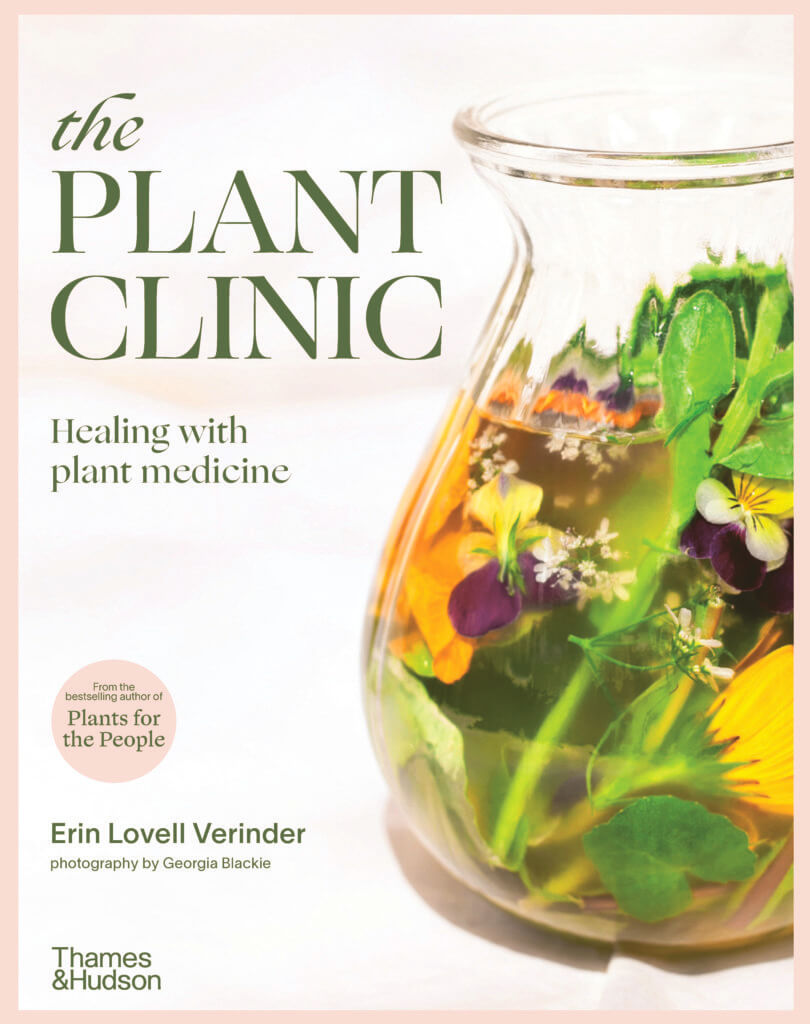 The Plant Clinic is available now. Text by Erin Lovell Verinder, photography by Georgia Blackie and design by Noah Harper Checkle.
AU$39.99
Posted on
September 14, 2021