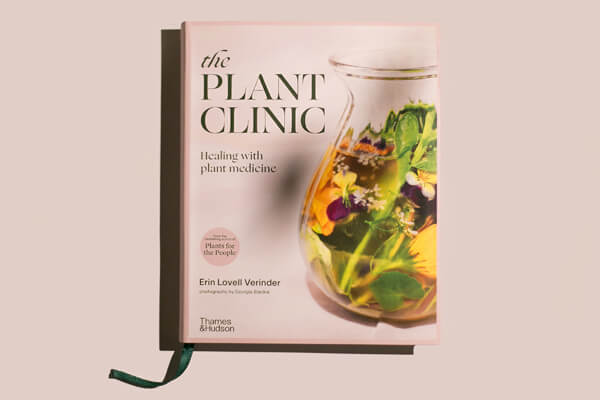 Last year we were blown away by the love we received for herbalist and nutritionist Erin Lovell Verinder's debut title, Plants for the People. So many readers had been seeking a modern approach to using complementary medicine and Erin expertly answered their calls with an evolution of herbal-medicine books of the past.
Erin's new venture The Plant Clinic is a revolutionary guide that delves deeper into the restorative potential of plant medicine, helping to manage and diagnose over 100 health concerns. The book features 150 recipes for teas, tinctures, syrups, salves, vinegars that promote healing across vitality, immunity, detoxification, the gut, hormone health, mums and bubs, hair and skin, emotions, mind and spirit. Erin's empowering words are underscored by herbal wisdom and amplified by Georgia Blackie's ethereal photography.
Get a feel for this essential guide with the introduction to the book, extracted exclusively for our Thames & Hudson community.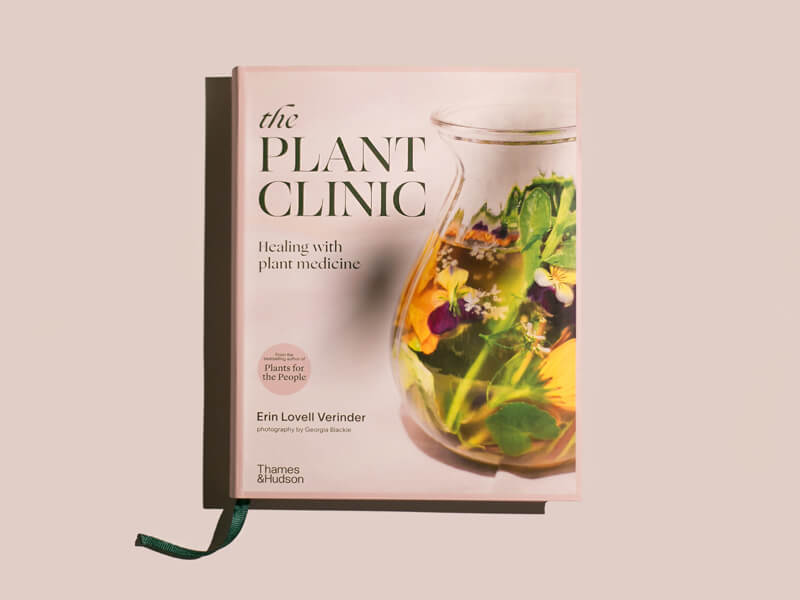 Healing is no joke. It can be uncomfortable, messy and all-consuming, and it is certainly a nonlinear undertaking. The journey of healing is much like the metaphor of peeling an onion: healing lies within every layer, and as we peel each one back, we get closer to the heart. In uncovering the layers, we begin to change our perceptions and expressions of ill health. We awaken to see the patterns, the stories, the feelings held within ourselves.
As a clinical practitioner I witness all sorts of presentations, revelations, breakdowns and breakthroughs. Throughout any given week in clinic, there will always be a myriad of lovely clients sitting in front of me sharing their health stories, ranging from longstanding chronic conditions to acute complaints. I have learnt that my own health challenges and experiences have shaped me as a practitioner, and my ability to understand, guide and hold the space for others moving through their health challenges stems directly from my own experiences.
Years ago, I personally went through a terrifying chapter of burnout. I had been moving fast in many aspects of my life; emotionally I was frayed, physically I was weary. Changes needed to be made in my life. I felt the nudge of a physical symptom, yet I did not fully listen in. I have learnt the hard way that we often do this; as a coping mechanism, we ignore the messages of our bodies. Perhaps we cannot quite look at it or we aren't quite ready to hear it. We look away, wipe our hands of it, dust ourselves off and keep going. For me, this was a grave misstep.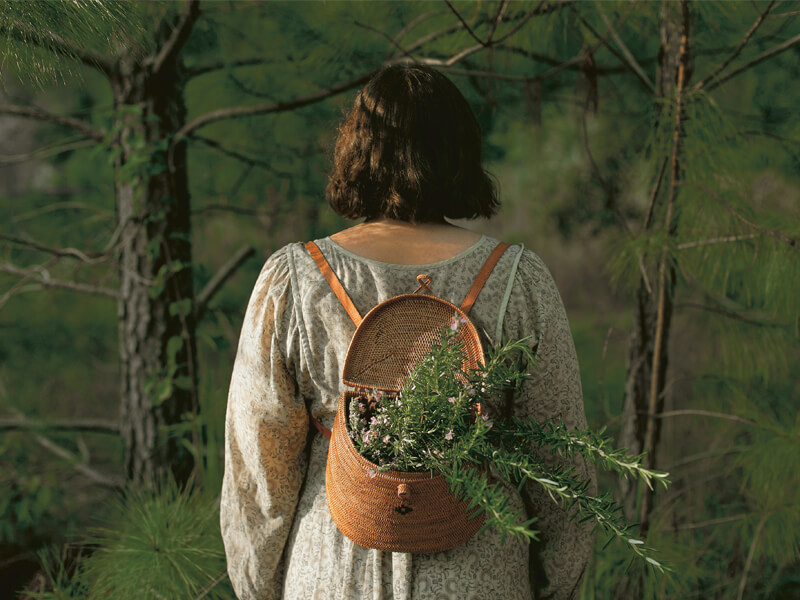 My physical symptoms hit me like a bus. Literal waves of panic shook my body, yet my mind was still. Waves of anxiety washed through me. I was feeling out of my body, sped up and shaky. Cortisol rushes consumed me, and I really could not do much to keep them at bay. I went down allopathic treatment paths, with no answers and no solutions. I had no choice but to listen to my body, to make changes and to allow myself the space to heal.
Although the six Pillars to Thrive (p. 16) are age-old essentials, this is when I truly grasped the importance of these practices. In my own darkest moments, I dived headfirst into these practices to heal my body. I drank the water it was thirsty for. I balanced my blood sugar with nourishing food, eating with determined consistency to anchor my body. I connected to nature and let her fill me up everyday, swinging in my hammock under the trees and sitting in my garden. I moved my body ever so gently when I was able. I listened to my internal self-talk, adjusting each self-limiting thought with nothing but love and gentleness. And I rested. I rested so much; I cleared my calendar. It was not easy, but I knew I needed to. Healing demands a level of surrender, and surrender takes a whole new shape when you really face the true meaning of the word.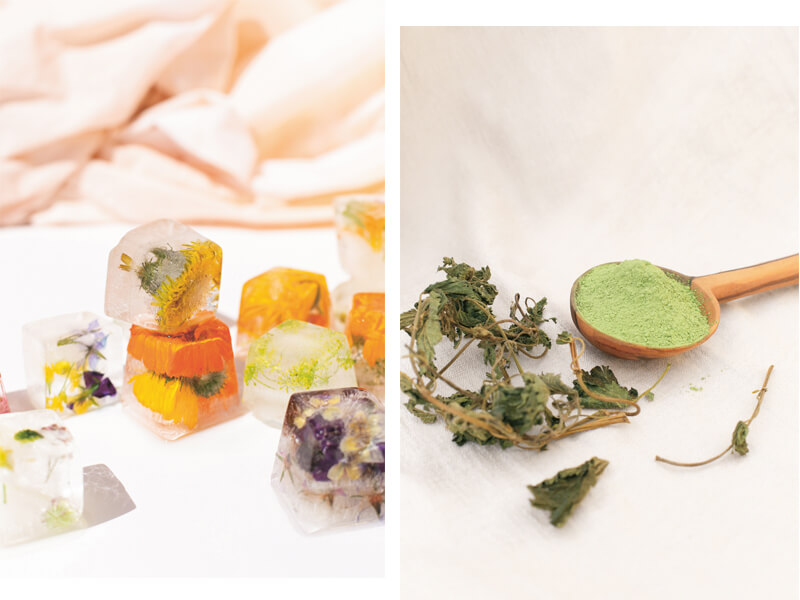 I leant heavily on plant medicine during this time, following my own plant protocols morning, day and night. Adaptogenic-rich herbals such as ashwagandha and rehmannia reshaped my internal stress response. Nervine-rich herbals such as passionflower, oat straw and skullcap helped to ground my nervous system. They were potent calmers of the cortisol rushes. They brought the light of hope with swift improvements and feelings of resilience returning. I got better very quickly. Within three months. This may seem like a long time, but when you are at rock bottom, a return to full vitality within three months is its own kind of radical.
While this experience truly brought me to my knees, it also offered me incredible insights and cracked open my life in a really wonderful way. I set a new pace, I now honour rest and know my limits lovingly, I lead with my heart and have learnt to not overextend myself. The whole breaking down to break through concept is quite literally the epitome of my (albeit messy) dance with burnout. Working with the plants allowed me to get to the very root of the issue. There was no shortcut or quick fix. I was worn so thin that I had to build from the ground up. This was deep healing.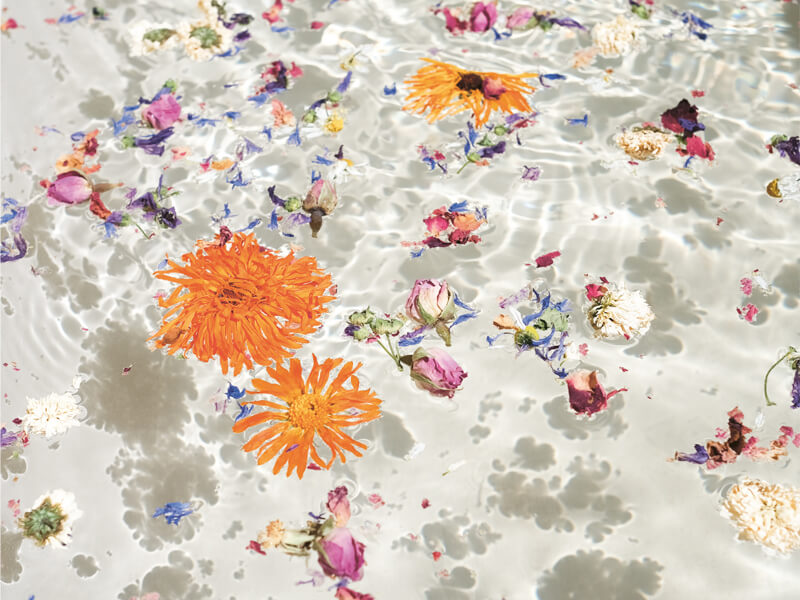 In the Clinic
Unsurprisingly, I work with many burnt-out people. It is a natural side effect of our times, a modern epidemic of sorts. We have strayed far from the rhythms of nature, from a time when the simple rising of the sun and the setting of the moon were our compass. Instead, we wake to alarms and live our lives with various forms of technology dictating our daily movements and schedules. How can we all keep up?!
It's an incredible thing to watch clients return from the brink of brutal burnout with the assistance of restorative herbs and the Pillars to Thrive (p. 16). Often, one particular symptom, like poor energy, for example, improves with gentle interventions (such as herbs and rest), meaning fewer energy dips in the day; then sleep deepens, and gradually vitality is regained. This is the process of healing; one element affects another, and the pieces of your inner puzzle unite.
One client had been dealing with chronic bloating for a long time. She had tried every diet, had seen all sorts of medical specialists and undertaken invasive investigations with no results or improvements. After years, she turned to the plants. We discovered that her chronic digestive bloating was more a reflection of her internal emotional landscapes. Her response to stress was an inability to digest, a classic irritable bowel syndrome–like symptom. Once we had set up a herbal treatment plan – such as the Bloating Protocol on page 148 – to lean on, incorporating digestive herbs such as chamomile, lemon balm and fennel to calm her belly and her stress response, we had an incredible breakthrough. When her awareness shifted to working with plants to support her process, she transformed her bloating woes.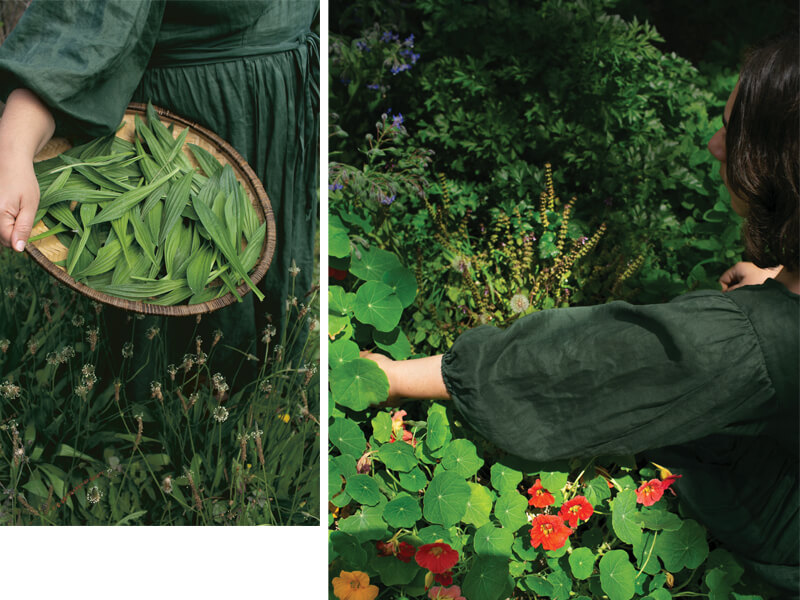 My own plant path has been an example of science and spirit finding their way back to each other. I am a Bachelor-level herbalist. My training was heavily clinical and science-based – involving the study of botany, anatomy and physiology, pharmacology, symptomatology, pathology and biochemistry of the body – alongside the sweet song of herbalism. However, when I embarked on the path of natural medicine as an eager teenager, my first learnt system of healing was energetic healing, with its esoteric view of health. Since then, I have also dedicated years to my nutritional medicine studies, learning about the therapeutic benefits of food and the power in edible nourishment. I have merged my years of study and training with my years of clinical experiences, witnessing countless breakthroughs in my clients' ill health, working with them in restoring true health. What I am most certain of, is that you deserve to hold all of the tools that are needed to decode the messages being sent by your body and being.
Choosing the plant path takes us deep into the riches of traditional folk medicine and ancestral herbal therapeutics. We return to the old ways, marrying time-honoured approaches with contemporary practices and forging new ways to work with plants to heal our bodies and beings. The roots of herbalism run deep, and it is about time we found our way back to working with the plants to heal.
This book is not intended to replace individualised professional advice on healthcare and wellbeing, nor is it is intended to treat, diagnose or cure. It is recommended that you consult your naturopathic practitioner, herbalist or GP when seeking healthcare support; health runs deep, and there is no such thing as a one-size-fits-all approach. As such, when working with plant medicine, it is advisable to consult a herbal materia medica to become familiar with any cautions or contradictions which may be applicable to your situation. Please be aware that some pharmaceutical drugs and plant medicines can interact in unintended ways, so it is essential that you gain advice from your health care professional if you are already taking any prescribed medications.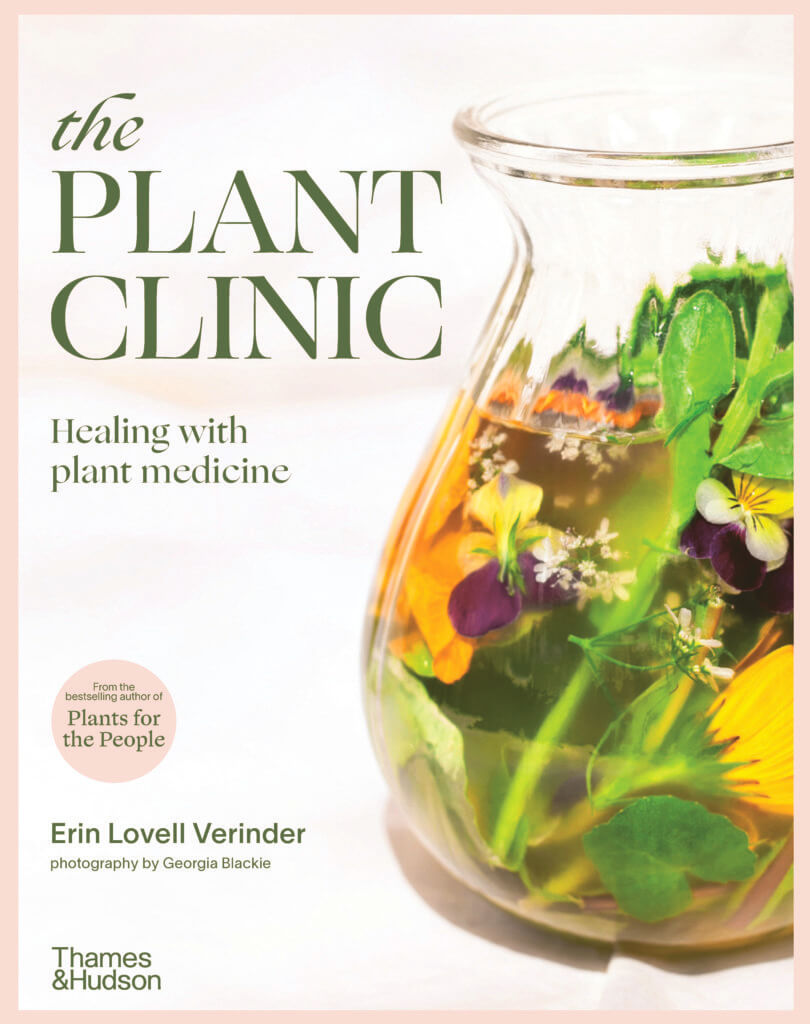 This is an edited extract from The Plant Clinic, available now. Text by Erin Lovell Verinder, photography by Georgia Blackie and design by Noah Harper Checkle.
AU$39.99
Posted on
August 29, 2021