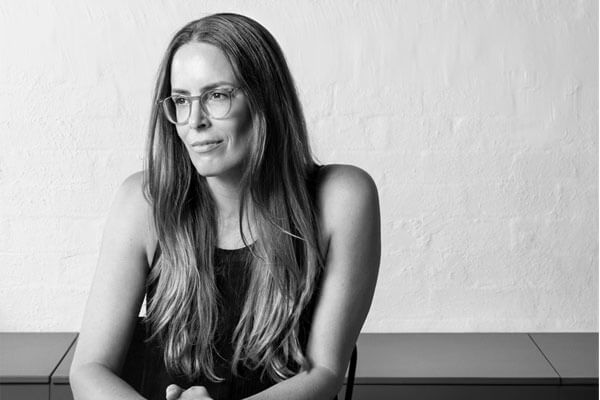 When we first released Nicole England's Resident Dog in 2018, we were amazed at the response we received. Who knew that the crossover between architecturally superb houses and the adorable dogs that roamed them would resonate with so many people?
With the recent re-release of the book in a compact edition, we chatted to Nicole about all things architecture and interiors, and why the book continues to be a fan favourite both locally and internationally.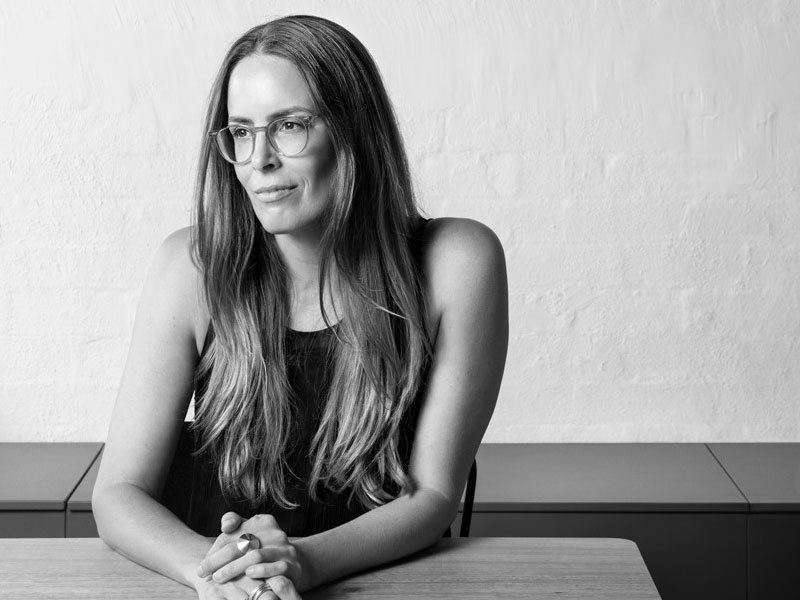 Tell us a bit about your path to becoming an architecture and interiors photographer.
After completing a Bachelor of Fine Arts at Auckland University, I went off to pursue a career in photography, working in fashion, advertising and music. After a couple of years, I gave it up, feeling disillusioned and disheartened by working within the commercial arena. My mother had a strong interest in interior design and my brother was an architect, so I settled on a job working in sales and marketing for an interior design company. Six years later, I picked up the camera again and decided to photograph within the design industry that I had grown to love. That was the ah-ha moment… this was where I was meant to be all along, photographing architecture and interiors. This was my style and my passion, and I haven't looked back since.
What are some of your key tips for setting up the perfect photoshoot?
Be organised, be flexible, arrive early, be aware of the light and how it moves around the space, stay focused, have an assistant to help, a stylist to set things up, and of course, a dog to remind us to relax and have fun.
What challenges have you faced in your line of work since the pandemic begun?
Unfortunately, most of my shoots have been put on hold. It's not too bad though, as I've had time to work on my business, learn some new skills, and start a couple of personal projects. The shoots will re-book again, I'm certain of that, so I'm just trying to enjoy the downtime before things go crazy again.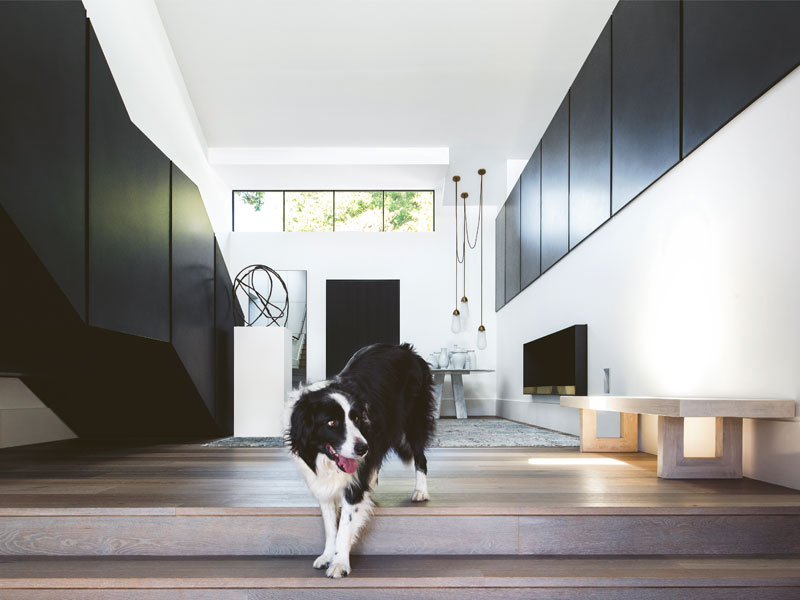 Where did the concept of Resident Dog come from?
One day a friend and mentor asked me what my favourite shoot day would look like. I told her I would be photographing the most incredible architecturally designed home you've ever seen, surrounded by forest and ocean. There would be a great crew of people to work with, the architect, the homeowner, a stylist and an assistant, a dog would be running around, the weather would be perfect, we would eat great food and drink wine at the end of the day… an opportunity to combine all of my favourite things. From that story, the one fly away comment about the dog was honed in on, and Resident Dog was born. We see a lot of dogs in architecture photography, more and more these days, but nobody had dedicated an entire project or book to our furry friends, the most important member of our home.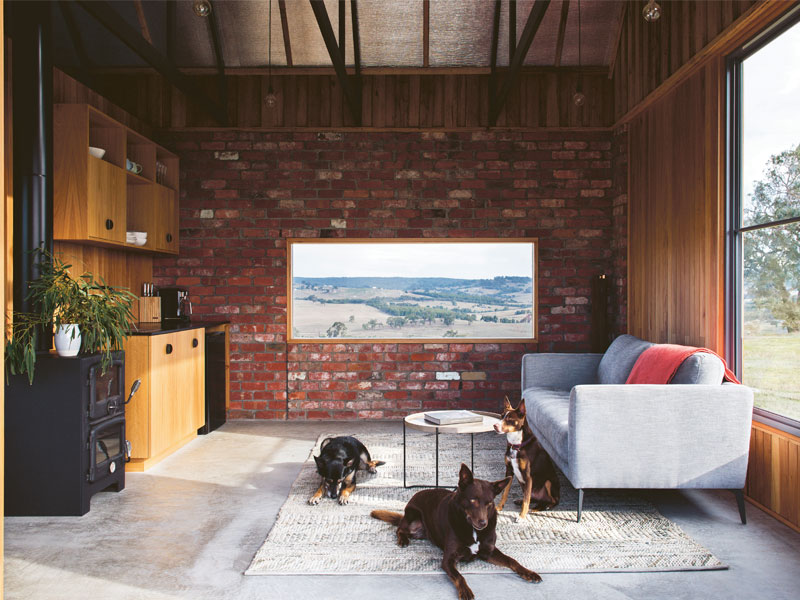 Do you have a favourite project from Resident Dog?
To be honest, I don't. I love them all for different reasons. If I had to choose, it would probably be the residence of Canela (the cover star of the compact edition). She lives in an incredible concrete box, designed by Mexican architect Andres Castilles. The house has a hard brutalist exterior but is filled with love and warmth.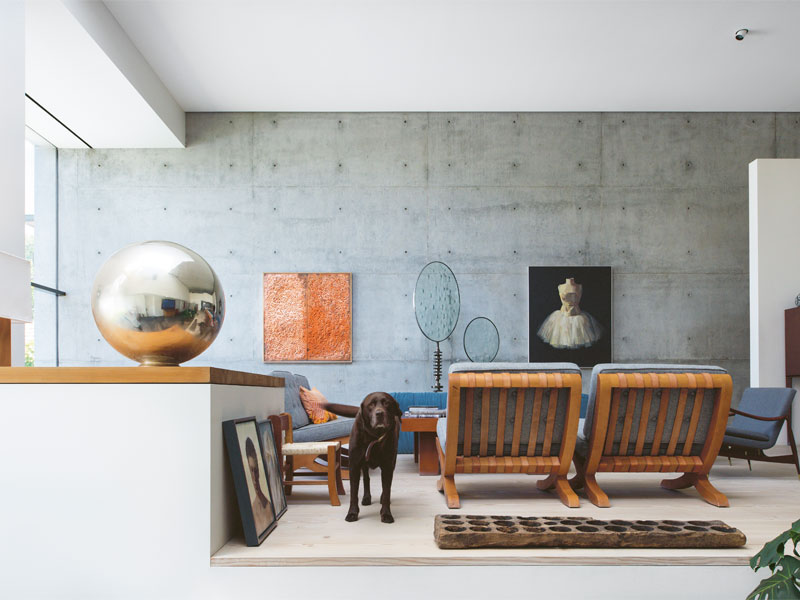 And a favourite pup?
I couldn't possibly say, imagine if one of them read this! Charlie definitely has the best hair do, Ginger and Harry made me laugh the most, Enzo and Carlo were the most stylish, little Gaston the loudest, April and Muffy the cheekiest, and Skipper the softest…
Why do you think that the book continues to resonate with people two years on from publication?
We all love dogs and, especially at the moment, I think we find comfort in their silliness, how they live in the moment, and the way they love us unconditionally. And combined with incredible, architectural homes, that inspire us to live a little differently… I think it's a combination that we will never get tired of, for years to come.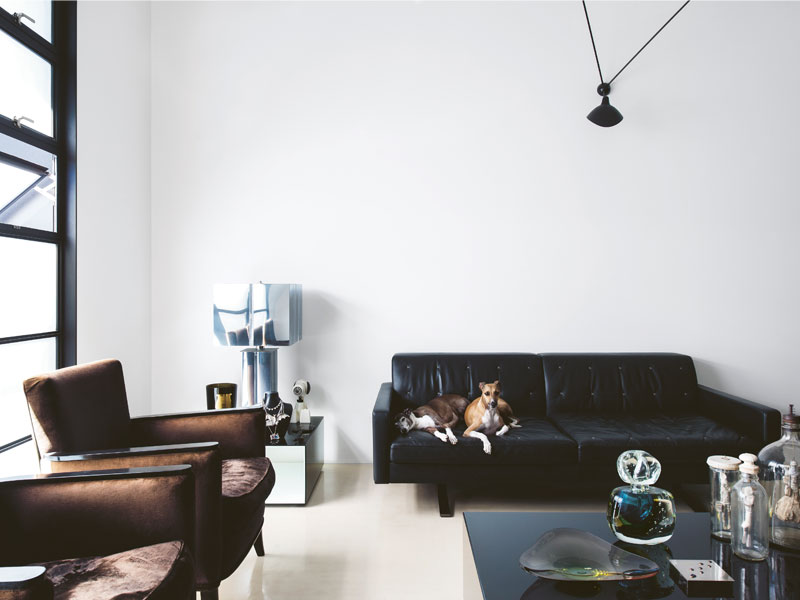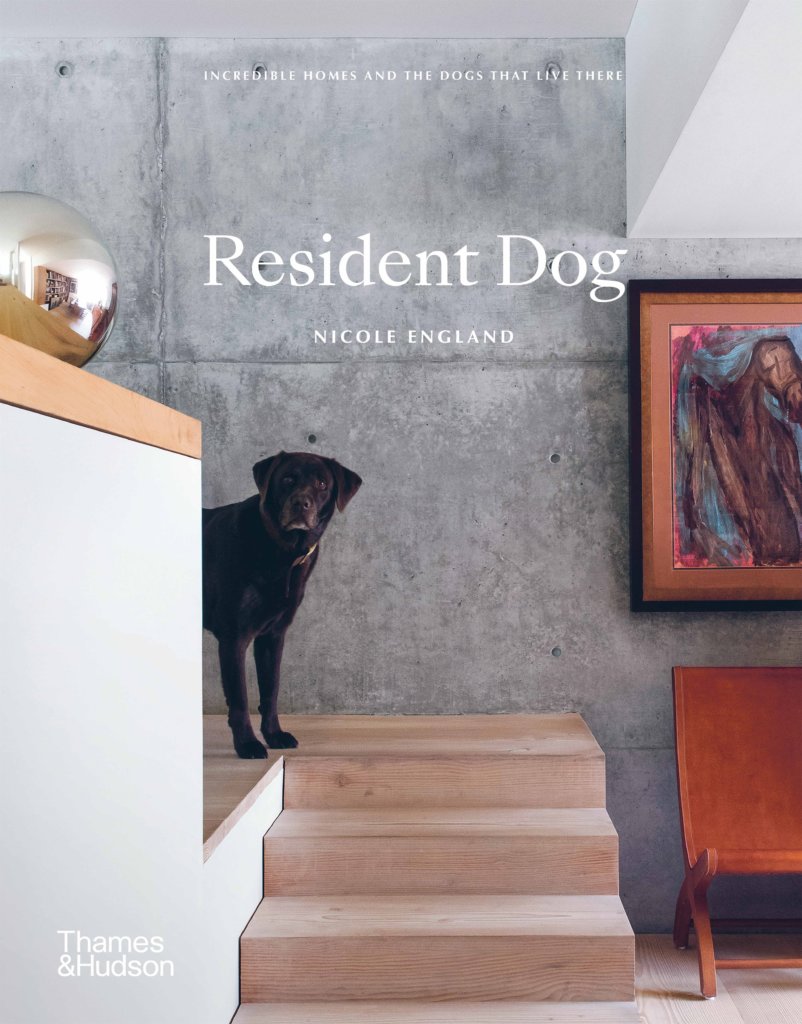 Resident Dog is available now in a compact edition. Text and images by Nicole England and design by JAC&.
AU$39.99
Posted on
September 1, 2020