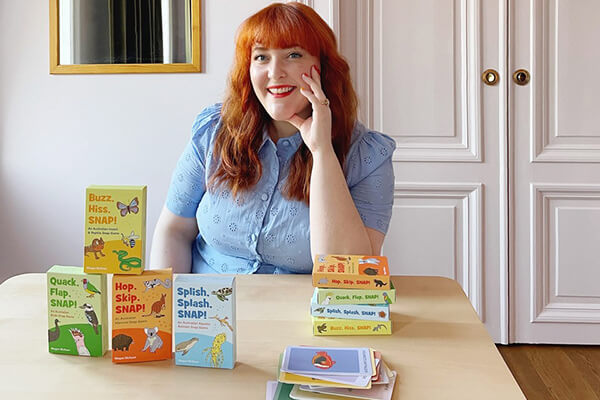 Megan McKean is an Australian Australian designer, illustrator and author living in Sweden. Her love for travel and colour are reflected in her signature candy-coloured design aesthetic.
We recently spoke with her about her creative routine, her SNAP! card game series, and what it was like to move to Sweden in the middle of a global pandemic.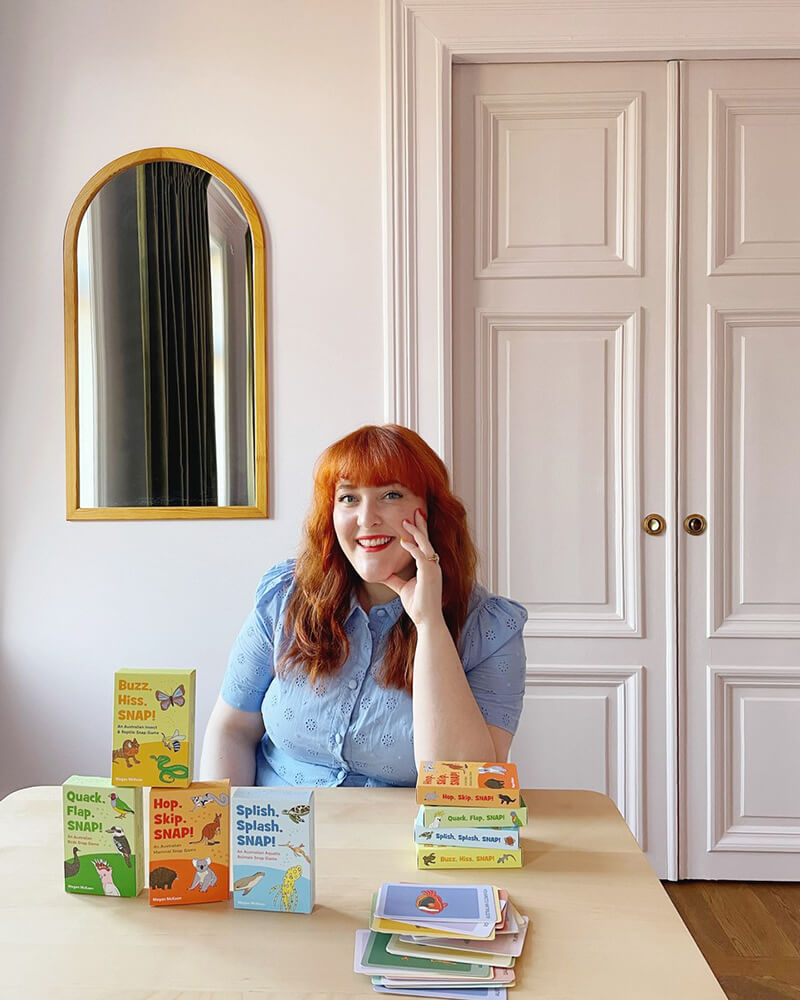 Your work has such a distinctive look and spans print, digital and 3D mediums. How did you first become interested in design and illustration and when did you develop your signature colourful style?
I've always had a love for the creative arts, all the way back to being a stationery obsessed 10-year-old colour-arranging my gel pen collection. After studying a Bachelor of Design in Visual Communication, I started my own label crafting contemporary souvenirs and travel keepsakes and found myself working on more and more illustration projects. Mixing in some travel and being inspired by the different locations turned into developing distinct colour palettes for each city and eventually it all lead to more and more colourful work!
Talk us through your creative process: what does an average day in the life of Megan McKean look like?
There really isn't an average day for me, it's really lead by what project I'm working on at the time and where in the process that project is up to! I love the variety of the days, as it means I never get a chance to get bored. Regardless of what I'm working on I always try to start the day with a walk and some podcasts (usually just the news cycle and occasionally something a little more pop-culture based) and a phone call to a friend in Australia. If I'm deep in an illustration project, the day will often be spent at the desk, with something trashy playing on Netflix while I'm colouring artwork. These days are good 'mindless' days where I can just get in the zone with colouring in; it's quite therapeutic when I find the groove.
Since moving to Sweden I've gained a brand-new appreciation for the seasons and tailoring my day around the weather – since the winter months are so long and the days so short, I try to do all my errands in the middle of the day while there's the most amount of daylight. I love popping into my local op-shops for a quick look and stopping by the flower sellers for a bunch of bright blooms for the work desk.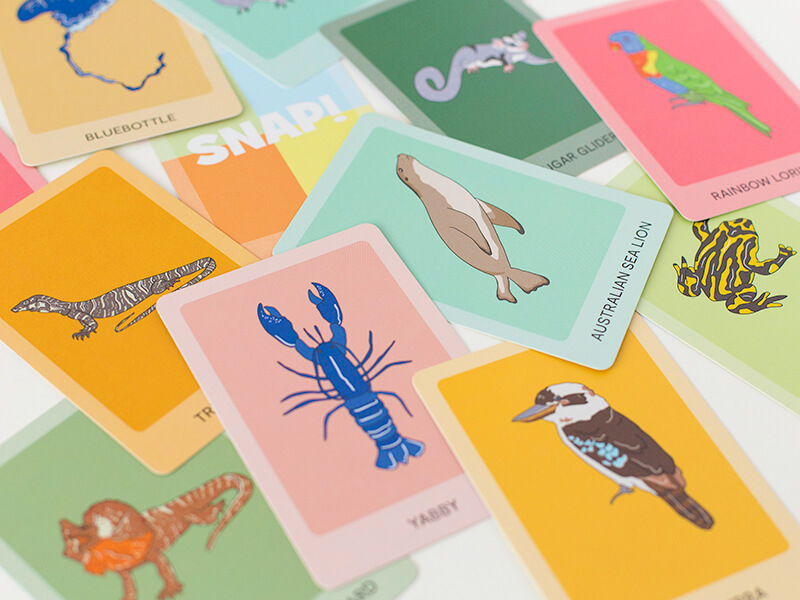 So much of your work showcases your passion for travelling. When did you discover your love of visiting new places?
My husband and I did a 'round-the-world' airfare for our honeymoon all the way back in 2012; we were both still students and still eligible for discount airfares! It was the first time I'd travelled anywhere and I was just completely smitten with travel from the moment I got on the airplane. Coming home from that trip kick-started all of my work, with almost all of my side projects relating back to what I'd seen or experienced while abroad. My feet have been itching ever since, I just love drawing things that make each city so unique! Capturing that atmosphere into an illustration is a real joy for me – anything to extend the feelings that travel brings!
Do you have a favourite travel destination?
I have so many favourites, for all different reasons – but if I had to choose just one destination, it would probably be Palm Springs, California. Two hours east of Los Angeles, it's a mid-century goldmine in the middle of the desert. We've been visiting Palm Springs every chance we can for almost 10 years now and we just never tire of it. The dry heat of the desert, incredible architecture and tall palm trees against a snow-capped mountain backdrop… it's truly like nowhere else in the whole world.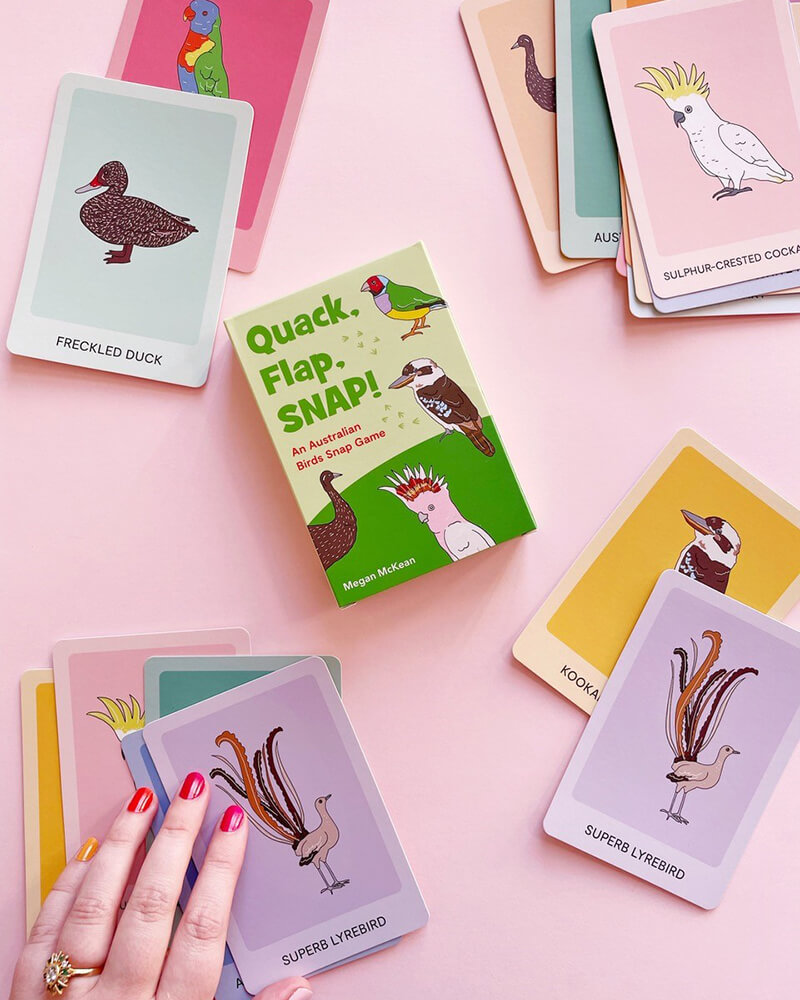 A year ago, you moved from Sydney, Australia to Malmo, Sweden. What was it like moving overseas during a global pandemic?
It was bananas. I kept telling people it was like everything in life had been set to 'hard mode'; everything that is already a challenge about moving to a new country was really ratcheted up due to the pandemic. Trying to find housing, taking language classes, starting a new work role… all things that are tricky to start with, but were just even harder through the pandemic as none of the normal systems were in place. It was a real challenge to do it without any support network too – other expats can probably relate to the teething problems of being new somewhere without any friends or family, but it was an exceptionally isolating experience through the pandemic, because, well, no-one can relate because it hasn't happened before!
It also made it harder to get to know my new city but thankfully Malmö is very petite, so I've spent a lot of time in this last year walking and cycling over the city and feel like I've got a good handle on my local favourites now.
How has this move influenced your work?
The move has influenced my work in some ways I didn't really think about beforehand, largely with the way I think about colour and building my colour palettes. Getting to tackle so much interior design in our apartment has been a total creative gift, finding ways of working with colour and texture that I hadn't had the opportunity to explore very much before.

Practically, the move has made some components of my work more difficult, the time zones in particular can be a real challenge, but I think if the last couple of years have to have a silver lining, it's the newfound flexibility and adaptability to work projects, being able to connect with clients via Zoom and getting better at working remotely.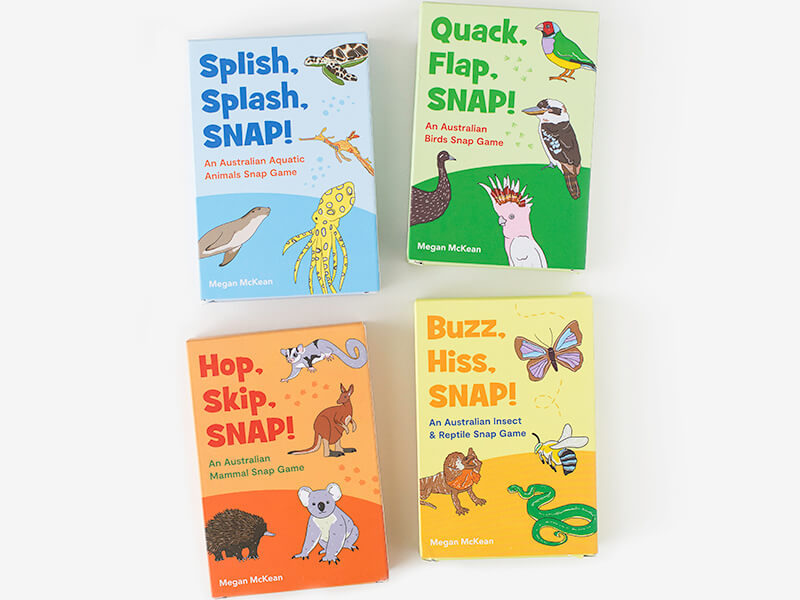 Your collections of Snap card games feature delightful illustrations of Australian animals. Do you have a favourite animal to draw?
I love our Aussie animals, especially the feathered ones! I love drawing Major Mitchell's cockatoos (because they're pink, naturally!) but also because of the beautiful sunset hues in their crest. The snap games were so fun to stretch outside of my usual Aussie animals and add in some of the more weird and wonderful – I loved adding the details to the spotted wobbegong, the freckled duck and the blue-ringed octopus!
What's next for you?
I'd really like to work on some more interiors projects … I'm dreaming of renovating a summer cottage so when travel is more accessible again, my friends and family can come and visit me in Sweden! I loved working on our apartment this last year and am itching to give it another go now that I've run out of walls to paint. We've also just added a furry friend to our family, puppy-raising a sweet black Lab named Saga until she's grown up enough to start training to become an assistance dog. It's so much fun but I'm still finding the sweet spot of getting any work done with a cute puppy in the house!
Posted on
December 22, 2021