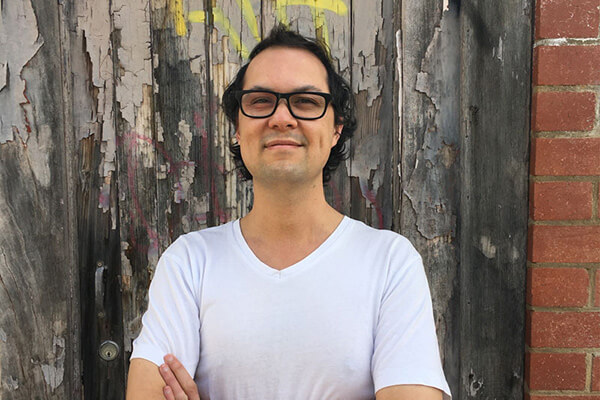 This Small Blue Dot is one of a kind when it comes to picture books. With a strong message of interconnectedness, hope, inclusivity and empowerment, the book follows a little girl exploring the big and small things in life. We chatted to first-time author, illustrator and all-round talent Zeno Sworder about his fascinating career and the inspiration behind this powerful story.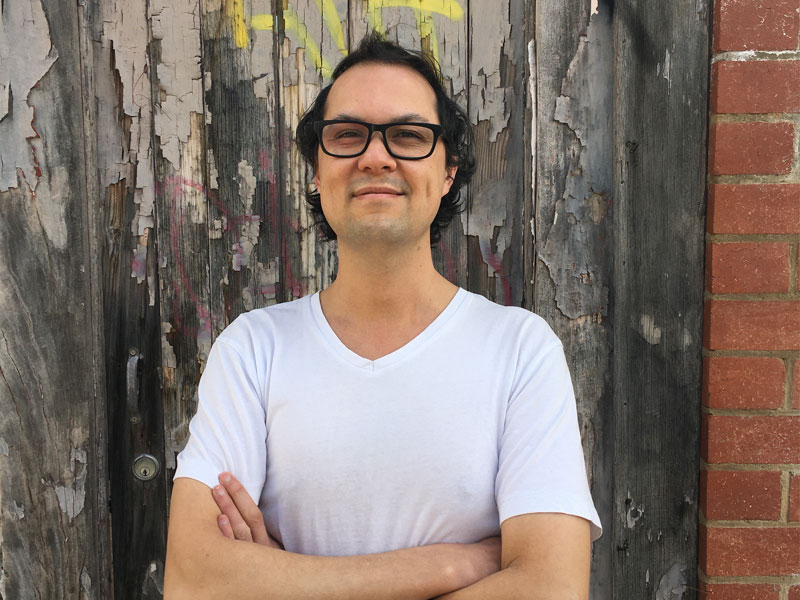 You have certainly had a multifaceted career, working in immigration law, journalism, teaching, advocacy for refugees and immigrants, and even a jewellery designer. Can you tell us about one of your career highlights?
One of the absolute highlights was working on the Australia China adoption program for the Australian Consulate General in Shanghai. Although reading the babies' abandonment reports could be heartbreaking, meeting with the Australian parents and the adopted Chinese babies was wonderful.
There were a few occasions when I had to sit down and explain to the adopting parents that the baby's medical results showed a developmental delay. You can imagine how difficult this news was. At this point they had already spent a day or two with the baby. Because of the baby's young age it wasn't clear whether the delay was due to a lack of interaction in the orphanage or a congenital disorder. But on each occasion the parents expressed that they wanted to go ahead with the adoption and that the baby was now their responsibility to care for. One adopting father simply said that they were a family as soon as the baby was in their arms. I found that courage to be deeply moving.
How did you learn to do pencil and crayon drawing, and how long have you been an illustrator for?
I think pencil and crayon are the tools that most of us use for our first scribble. Foolishly, I kept going with them rather than move on to more technical mediums like pastels and conte sticks. I didn't grow up with a TV, so drawing was the main source of entertainment in my house. I remember always wanting more and more pencils. For years I longed for a Derwent pack of 72 pencils, but it never happened until I was an adult (and it turns out 72 pencils still isn't enough). I have been working as an illustrator for roughly ten years and dabble with a lot of different traditional and digital mediums, however I loved returning to pencil and crayon for this book. The pencils allowed me to make realistic graphite renderings of the young protagonist, Ms Crayon, while the loud, vibrant colour of the crayons was perfect for the world of her wild imagination.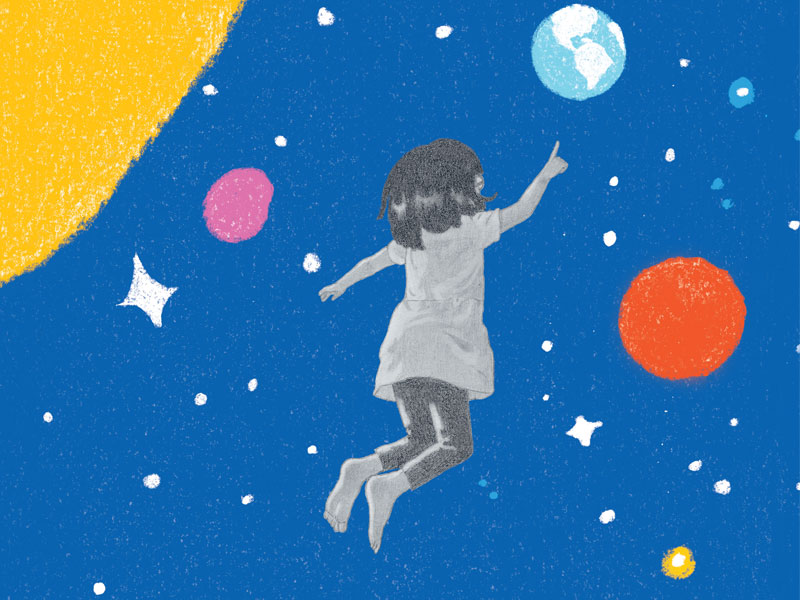 Just to add to your many talents, what led you to authoring a children's book?
It was a number of things that happened in succession. Within the space of a few years my Chinese grandmother and my English father passed away and then our second daughter was born. My grandmother and father were both wise, kind souls and I was left remembering what they had taught me and wondering what lessons they would have wanted to pass forward to our young girls. I decided to put some of these down in writing and then thought it would be a good idea to illustrate them. Every night, when everyone else was asleep, I would spend an hour or two at my desk doing this. It was time that I could spend with the memories of my grandmother and father while also making a gift for my daughters. I thought of this work as a kind of bridge to help connect these different souls that shared so much but were separated by time.
Your young narrator is loosely based on your eldest daughter. How did she inspire you to tell this story?
When I first started drawing these pages there wasn't really a protagonist, just a colourful illustration with text and then a character kind of crept into the book to help tie things together. The first iteration of this character, Ms Crayon, was older and had a different appearance than my daughter. At that time my daughter would have been 6 and one day she came into the studio to tell me very matter-of-factly that she couldn't be a princess. I asked why, and she explained that none of the princesses wore glasses. I was certain that with the power of the internet I could find a picture of a princess with glasses and I did manage to find a photo of a European princess but my daughter wasn't very convinced – she was after a Disney princes. So after that I redrew the book with a protagonist who looked more like her with glasses.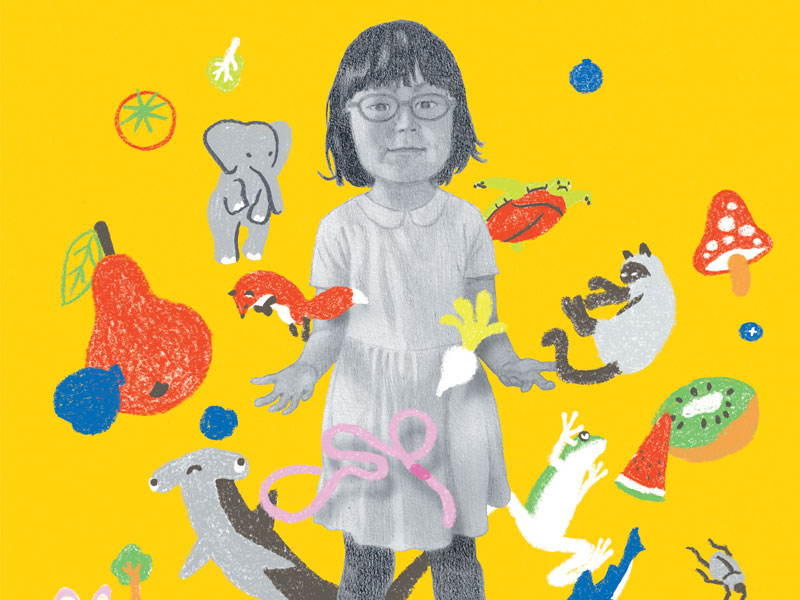 Both my daughters and I come from multicultural backgrounds. They attend public schools full of kids from different backgrounds. For purely selfish reasons, I love the idea that some of that diversity is reflected on bookshelves and that my children will be able to see faces in books that represent the multicultural world they inhabit.
What message do you want to get across to young readers?
The main message of the book is summed up in the title of This Small Blue Dot. I wanted to get across the idea that we are all inhabitants of a bright dot spinning in space, which is home to all of us. It is up to us to take care of our home and each other. I also wanted to pass on the important lessons that I remembered from my grandmother and father: lessons about interconnectedness, beauty, the human continuum and how to use an imagination. In short, lessons about how to be in this world. These lessons were passed onto me with a spirit of fun and generosity and I have done my best to capture that tone in the book.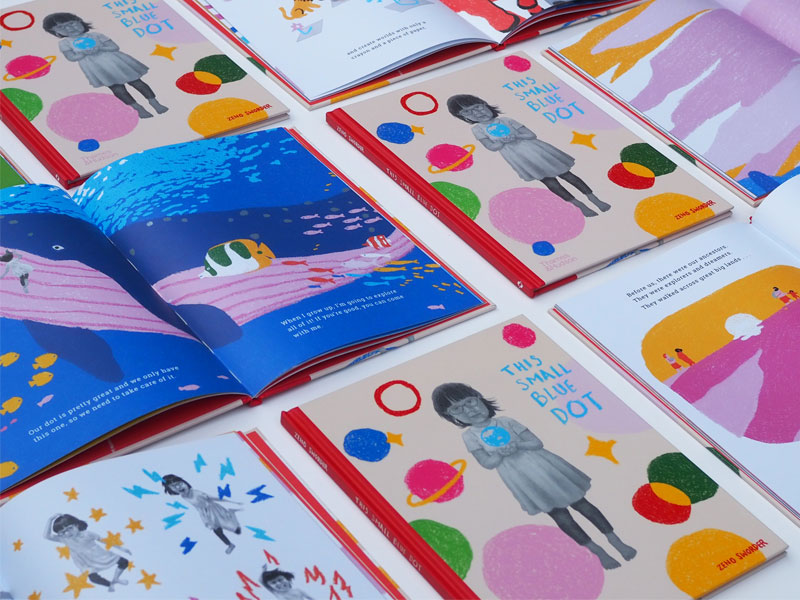 Do you have any advice for first time children's authors?
My advice is to dream up a big idea that will sustain you creatively for a year or so and then start to chip away at it, one page at a time. A routine is key to this. For many years I thought that great work required an alignment of the planets and an angel to whisper an idea into an ear. It turns out the reality is a lot more mundane. For me, it is about placing my bottom in a chair every day at a specific time to do specific creative work. You won't always make gold with the first attempt, but you will be able to put something onto paper. That in itself is precious because once it exists in the world it can be worked into something better.
What's next for you?
I am currently working on my next book, which will also be published by the wonderful people at Thames & Hudson Australia. In my spare time I am slowly but surely learning how to use Instagram.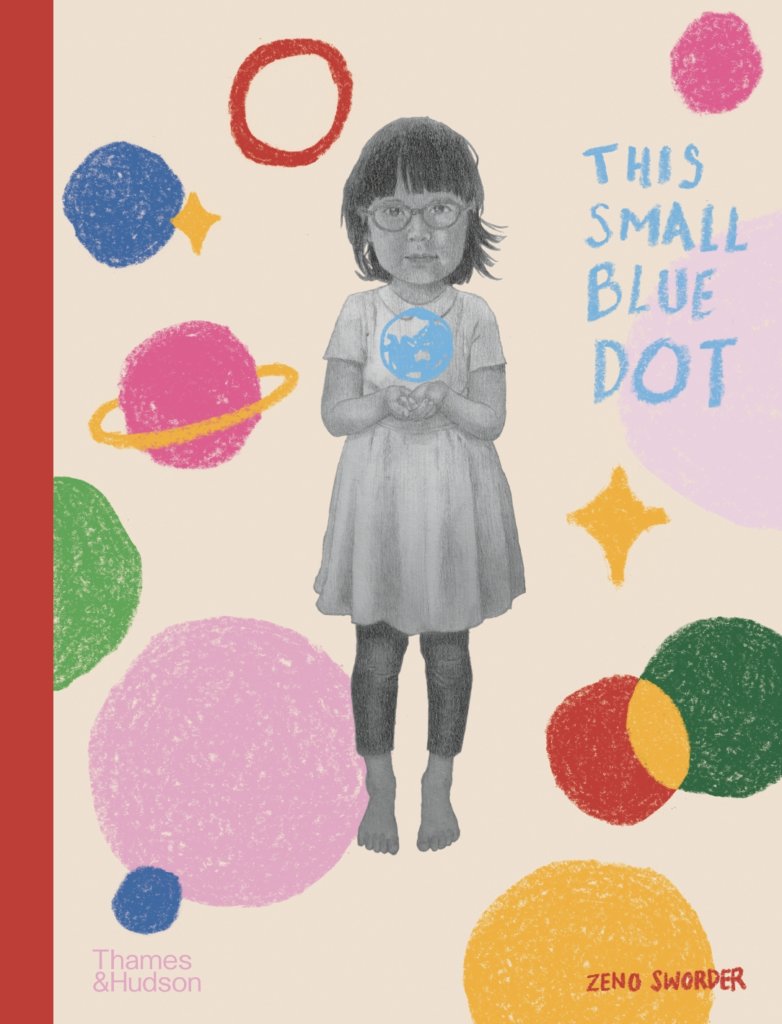 Posted on
September 11, 2020