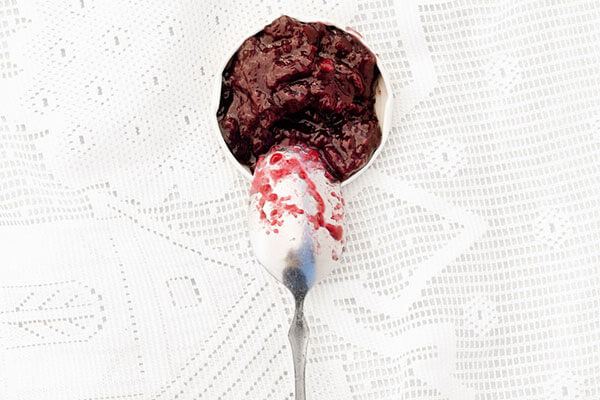 If anyone knows a thing or two about jam, it's Jessica Koslow. After the success of her first book Everything I Want to Eat, the owner of beloved LA restaurant Sqirl is back with The Sqirl Jam Book. This home cook-friendly book features a collection of Koslow's signature recipes for jams, jellies and preserves. Think fig jam with red wine, roasted honey apple butter and yuzu marmalade with honey. Not sure where to start? Give this delightful blueberry-rhubarb jam a go.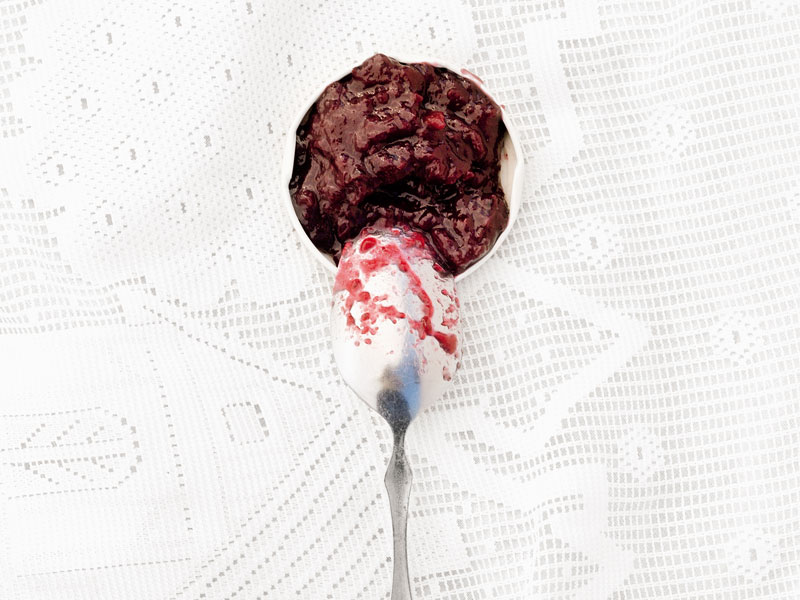 Blueberry-rhubarb is the first berry jam that we made at Sqirl after marmalade season, a riff on a Southern classic. An iconic jam for me because it's what Sqirl's all about — taking a classic and turning it on its head.
Ingredients
1,000 g rhubarb
1,000 g blueberries
1,200 g (6 cups) sugar (60% of the weight of blueberries plus rhubarb)
40 g (2 Tbsp plus 2 tsp) lemon juice (2% of the weight of blueberries plus rhubarb)
Directions:
Prepare your plate test by putting a few saucers in the freezer.
Cut the rhubarb into 6 mm slices; they should all be about the same size for even cooking. Set aside.
Put the blueberries in a blender and puree until smooth: Start with a little bit of the blueberries and blend on low speed as you add the rest of the berries and increase the speed.
If you have more or less than 2,000 g rhubarb and blueberries (we use 50% rhubarb and 50% blueberries), you can figure out how much sugar and lemon juice you will need by using the following formula:

Grams of rhubarb plus blueberries × 0.60 = grams of sugar
Grams of rhubarb plus blueberries × 0.02 = grams of lemon juice

Combine the blueberry puree, rhubarb, sugar, and lemon juice in a jamming pot. Cook the mixture over high heat, stirring frequently. When the rhubarb is softened, about 14 minutes, reduce the heat to low. Use a potato masher or wooden spoon to smash it; you're going to be stirring a lot because the fruit needs to disintegrate, release liquid, and eventually melt into the blueberry puree. (It won't fully break down — it's okay to have some chunks.)
Turn the heat back up to high and cook for 4 minutes, stirring. Use a spider or fine-mesh skimmer to skim off any scum. Dip the spider into a bowl of water and shake off any excess to clean between skims.
Reduce the heat to low, then smash the rhubarb again with a potato masher for a minute. Turn the heat back up to high and continue to cook, stirring and skimming as necessary, for another couple of minutes, until the jam is thickened, the texture is homogenous, and the temperature reaches 101°C, about 25 minutes total. Perform a plate test.
Spoon a little of the jam onto a frozen saucer. Put the plate back in the freezer for 1 minute, then slide a finger through the jam. It's done when it parts and you see a strip of clean saucer. If it isn't set, return the pot to the heat, stir constantly, and test again after 1 to 2 minutes.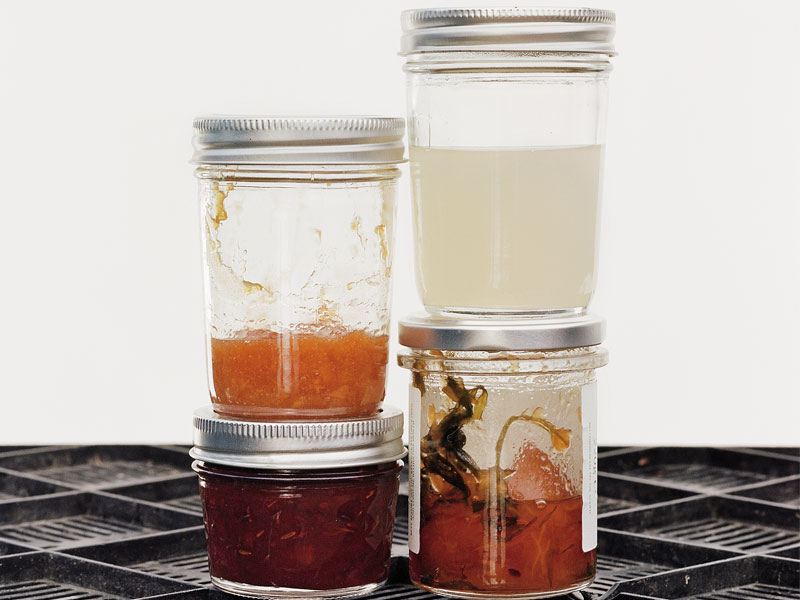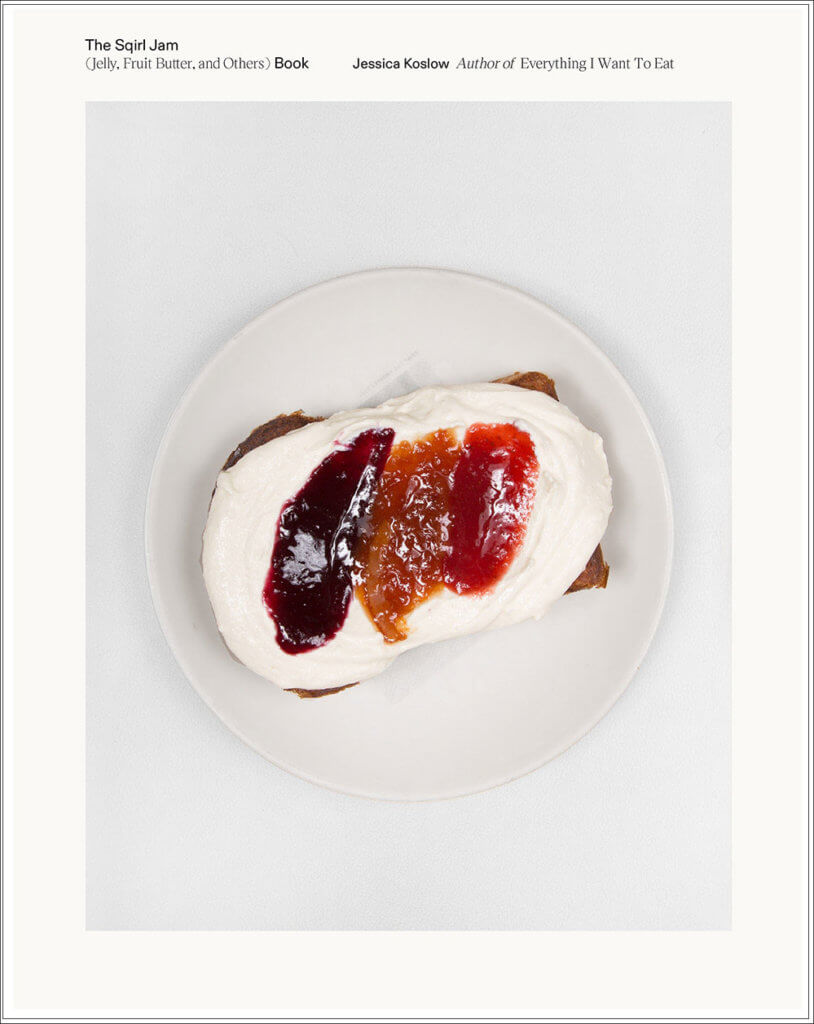 This is an edited extract from The Sqirl Jam Book, out now. Text by Jessica Koslow with photography and design by Scott Barry. Published by Abrams Books.
AU$49.99
Posted on
September 18, 2020