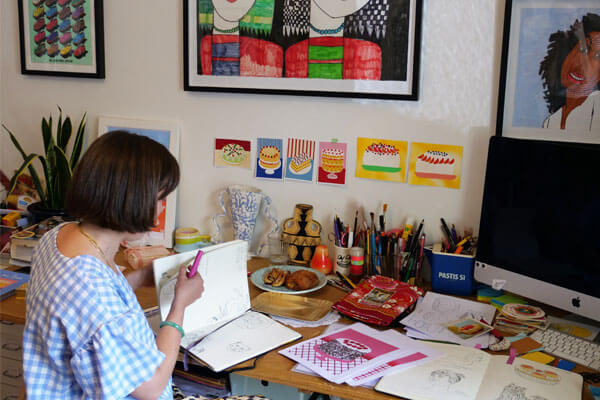 Alice Oehr is passionate about her career in illustration and design, but her heart truly belongs to cake. In her first book, The Art of Cake, Alice explores the wonderful culture of cake, profiling fifty of the world's favourite in her signature illustrative style. We visited Alice at her colourful home to chat about her road to becoming one of Melbourne's most popular artists and all things dessert.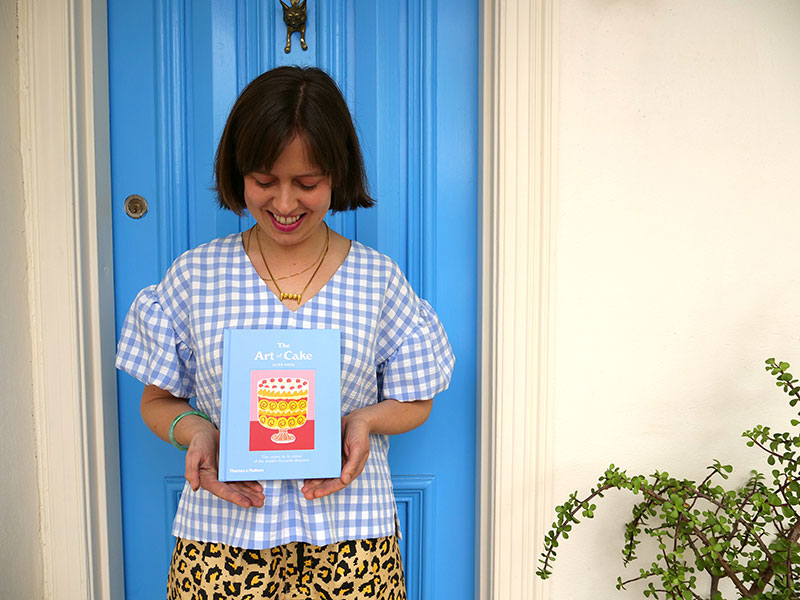 Can you share a bit about your background and what led you to becoming one of Melbourne's favourite illustrators/designers?
I have always made things and enjoyed art, but it took me a while to come around to committing my life to it as I had other interests. I did an arts degree, travelled, and had some fun before knuckling down and studying graphic design. This gave me a set of skills that I could immediately use to realise my ideas, and to work for people who needed things done. I gradually leaned more into illustration as this is where my passion lay: colour, pattern, and so forth.
What was your approach to decorating your home, and what makes it quintessentially 'you'?
I think a lot of artists are collectors (or hoarders, for a better word) as they are romantically drawn to objects and the life that thing has had. This is the case for me. I had no planned approach to decoration but over time, my home has become filled with things that all have sentimental value; objects passed down from grandparents, artworks from friends and souvenirs collected from round the world. Thus, the house is rather colourful, eclectic and chaotic, and that is me.
What is your favourite item in your house, and what does it mean to you?
I don't really have a favourite, though some things do bring back very good memories. The corn jug is something that really makes me laugh, as it is so kitsch. I bought it at a flea market in France on holiday with my family. It appalled my mother, walking, as it does, the line of good taste. I enjoy this object because I can actually use it, and regularly put flowers in it.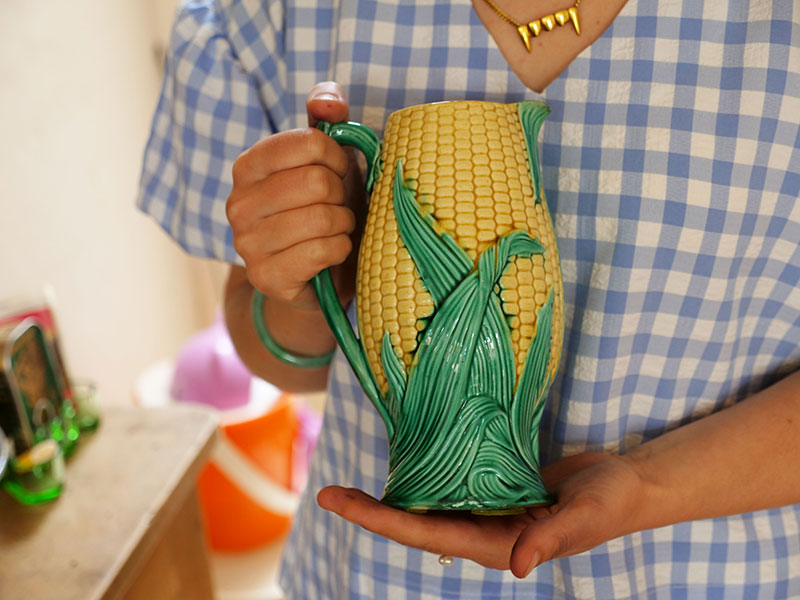 How do you split your time between your home and your studio?
The only approach that works for me is to treat my freelance work as a full-time job. I work 9am to 6pm at my studio, and almost never at night or on weekends. I don't go out for lunch or go shopping during work time as I find this will come back to bite me later, when I find myself staying up until 2am finishing it.
You say that cakes are embedded in our memory, 'laced with a heavy dose of nostalgia from the sweet moments of our past.' Where does your love for cakes and pastries come from?
At first, I didn't really know; but through the process of making this book, I have realised it is from the great sense of occasion my parents attributed to a visit to the cake shop when I was a kid. It served as a bribe, and it worked. In childhood too, the grand event of a birthday cake was long drawn out: choosing the flavours and the decoration, anticipating it, then being presented with it in front of a crowd in a great show of sparklers and singing. All that emotion is deeply embedded in the way I think about desserts – they are always special, and something to get excited about.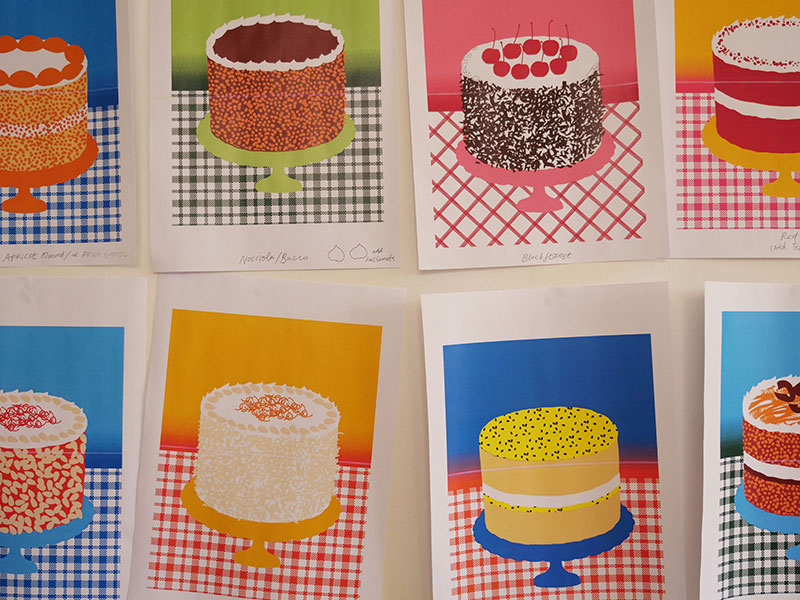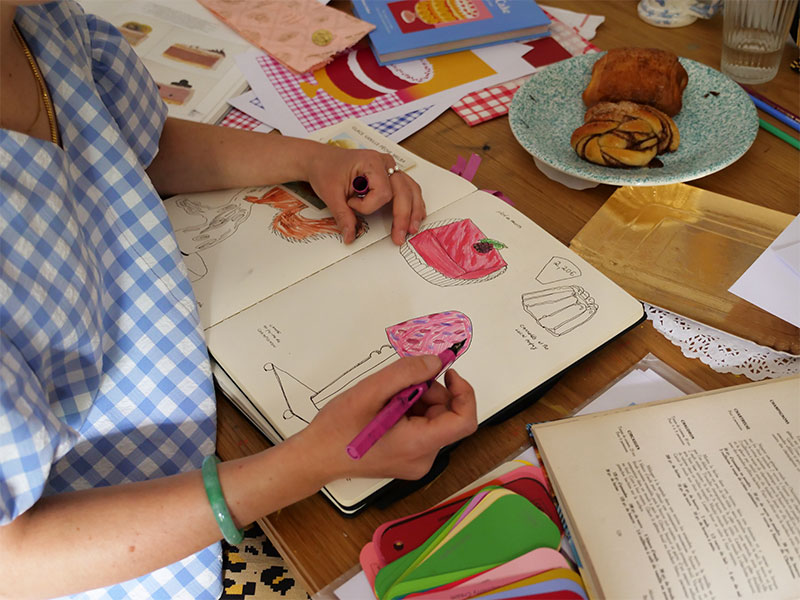 When did you start illustrating cakes, and at what stage did The Art of Cake come into conception? Can you talk a little about the creative process behind the cakes in the book?
My habit of drawing everything I see when I go travelling is what sparked the idea for the book. When I'm away I notice everythingand draw all the things I see and do. Each country I've visited has their own unique answer to a 'sweet treat', especially in places like France and Italy – their cakes are like works of art. Coming from Australia where we have more of a 'Women's Weekly' approach to cakes; the ostentatious decoration of France's petits fours, for example, really appealed. The book seemed like a good idea as the universal appeal of a cake was clear. Every culture, from pretty much time immemorial, has had its own form of sweet dish – often associated with reverence or celebration – and I felt that this could be explored. I researched what are considered the most beloved cakes around the world and compiled a list. I investigated each cake to write my description of it's flavour and presentation, as well as its history and most interesting tidbits. Then I drew them all!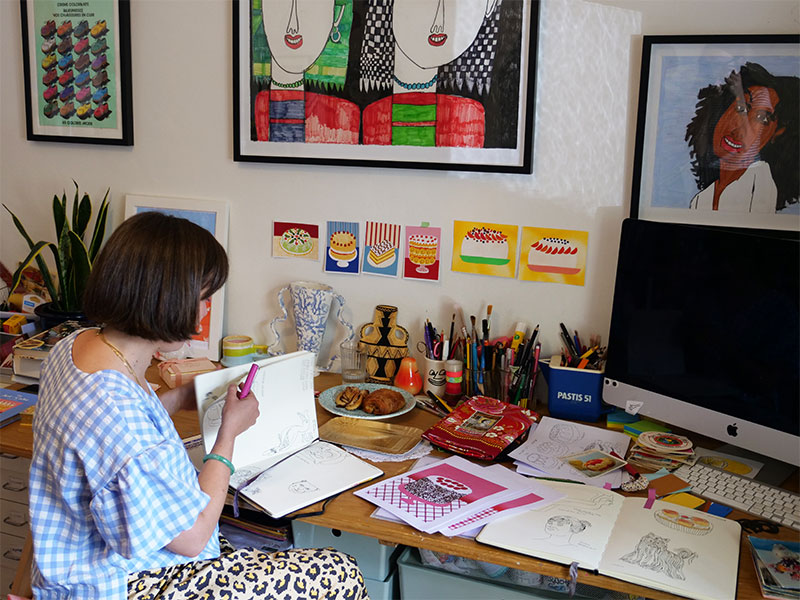 What's the best place in Melbourne for cake or a sweet treat?
For cake, absolutely without question, Beatrix in North Melbourne. If you're after a more 'bread–like' snack, for instant a croissant or brioche pastry, Baker D. Chirico in Carlton is the best in that department.
What other projects have you been working on that we can expect to see this year?
My favourite on-going project is the weekly still life drawing class that I teach at Lamington Drive gallery in Collingwood. I choose a theme, set up a scene on a table, and 20-30 people come in to explore drawing the still life on an iPad Pro. Exploring digital drawing is a new and exciting activity and always promotes interesting conversation.
Alice's still life drawing classes have taken a pause during isolation but are set to resume later this year.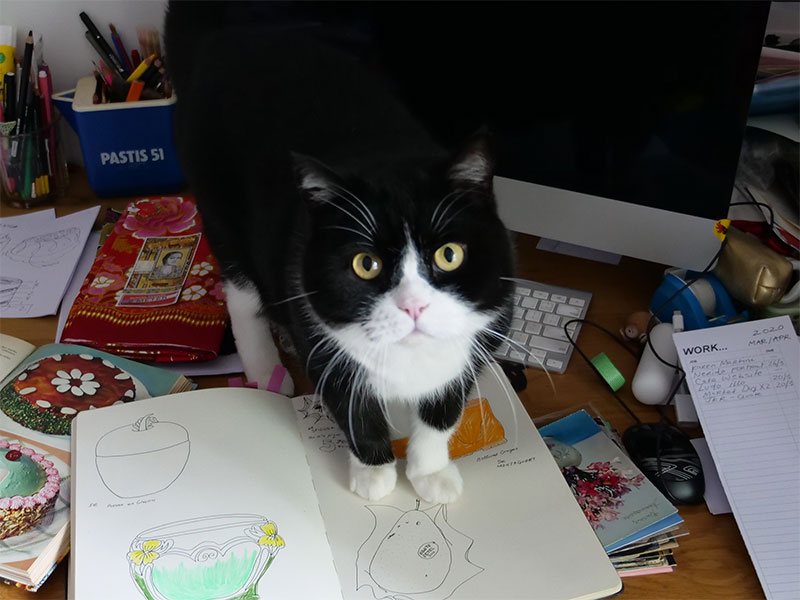 Posted on
May 11, 2020