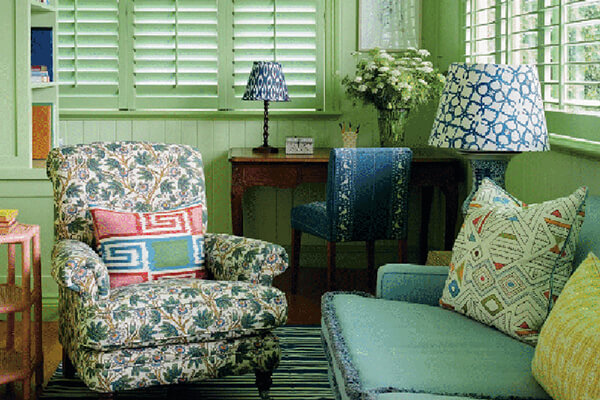 Anna Spiro has long been hailed as Australia's most original and creative interior designer. Her globally adored aesthetic is unapologetically maximalist and a paean to comfort; her devotion to the craft of working with pattern on pattern on pattern – combined with her intuitive layering of colours, objects old and new, art, books and foraged treasures – creates spaces that sing with individuality.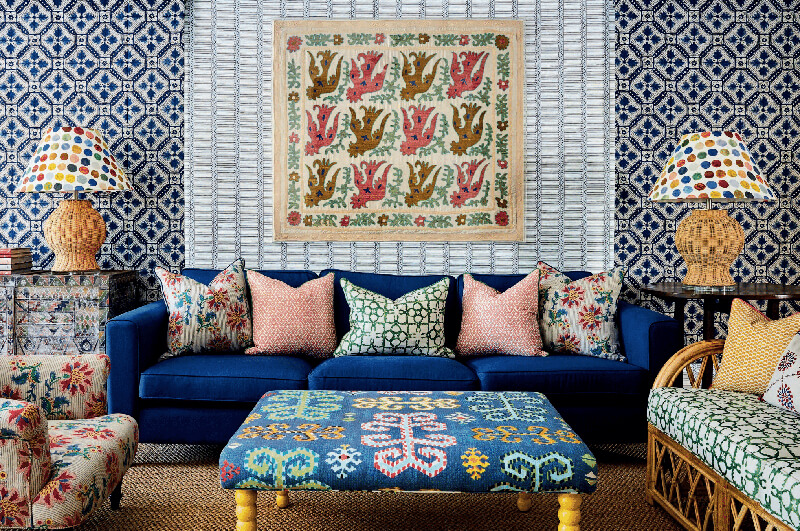 I have always been drawn to colour and pattern, and believe injecting both into a room can spark an instant sense of joy. Used well, they give an air of individuality and help create rooms that are full of energy. Layering a bold, multicoloured throw on the end of your bed, or selecting an array of mismatched cushions for your lounge room sofa, can be simple but effective ways of uplifting a space and making both you and your home feel fabulous and refreshed.
As the title of this chapter suggests, at its heart, the use of colour and pattern should be all about play. I love to experiment with colour, to push the boundaries and put interesting combinations together into a unique palette. Bucking at anything normal and coming up with something extra-ordinary is what gets my heart racing every single time. Whether you're mixing and matching period furniture with more modern elements, challenging expectations with daring colour and pattern combinations, or boldly covering a room head-to-toe in one pattern – walls, sofas, armchairs, cushions … everything – be confident and just do it!
Colour and pattern are everywhere in our daily lives. From an interesting colour palette in a streetscape, to a wonderful old wallpaper or luxuriously patterned vintage dress, inspiration is all around – you just need to open your eyes to it. Take photos of the combinations you see, make a note of those you are most drawn to, and use these as the starting point for putting together an interesting colour and pattern palette for your home.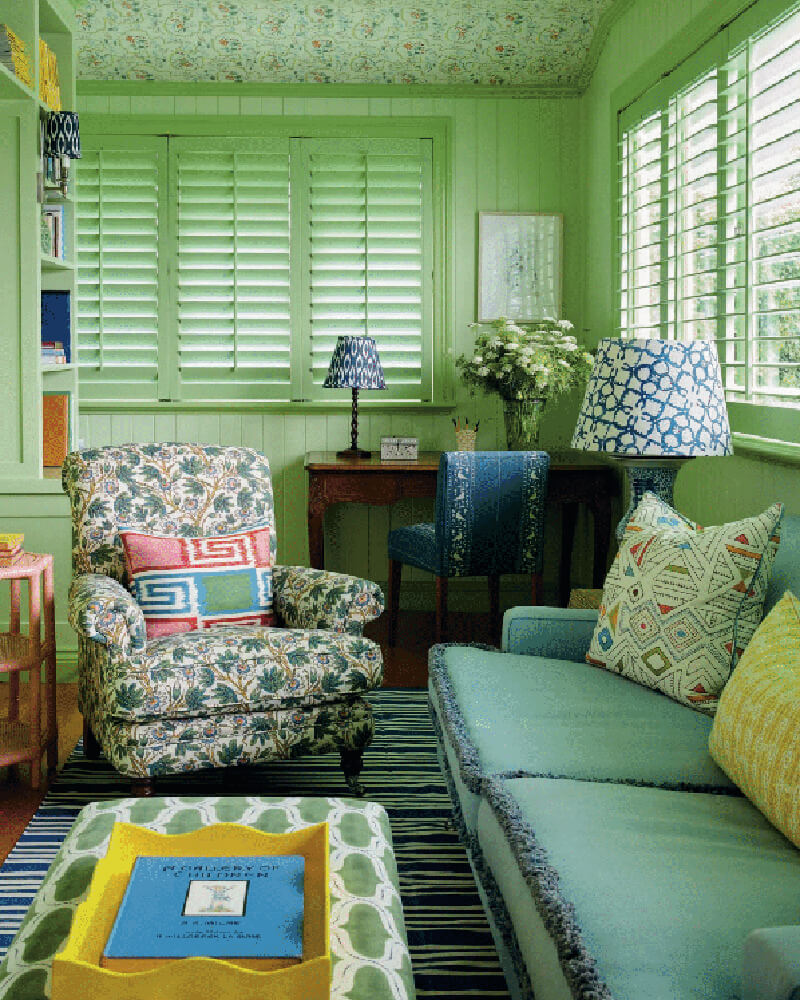 One of the biggest secrets I can share for creating a home full of pattern and colour, is that colour can be the one ingredient, if used properly, that holds everything together. The way I unify seemingly mismatched furniture and patterns is by repeating or referencing colours from a similar palette within the space, even if those colours are unusual or otherwise unexpected.
Whether you love warmer or cooler tones, there must always be a balance when putting together colour and pattern. Choose an array of patterned and plain fabrics in your selected palette to use on various pieces in a room. Consider how much pattern you are happy to live with. If you prefer a more toned-down look, I suggest covering larger pieces of furniture in plain or ditsy fabrics (i.e. with small, irregular patterns), and covering accent pieces such as armchairs, ottomans and scatter cushions in bolder, more multicoloured patterns.
When I build schemes using colour and pattern, I often think of them as a big jigsaw puzzle. You have to make sure that each element works collectively in a cohesive yet interesting way, and fit the pieces together to create a wonderful overall result. Consider layering traditional florals with more modern geometric patterns, stripes or checks, and using a mix of large, medium and small pattern scales. Sometimes a clashing element, such as a bold multicoloured geometric pattern in a slightly 'off' colour, can be just what your room needs to conjure the unexpected. I like to look for patterns that I haven't seen used very often. This is part of the reason that I love to use antique textiles to cover ottomans, bedheads and cushions, or even as tablecloths or hanging works of art on a wall. Often one of a kind, these textiles add a special, cosy feeling to any room and often end up being pieces that are cherished for the rest of our lives.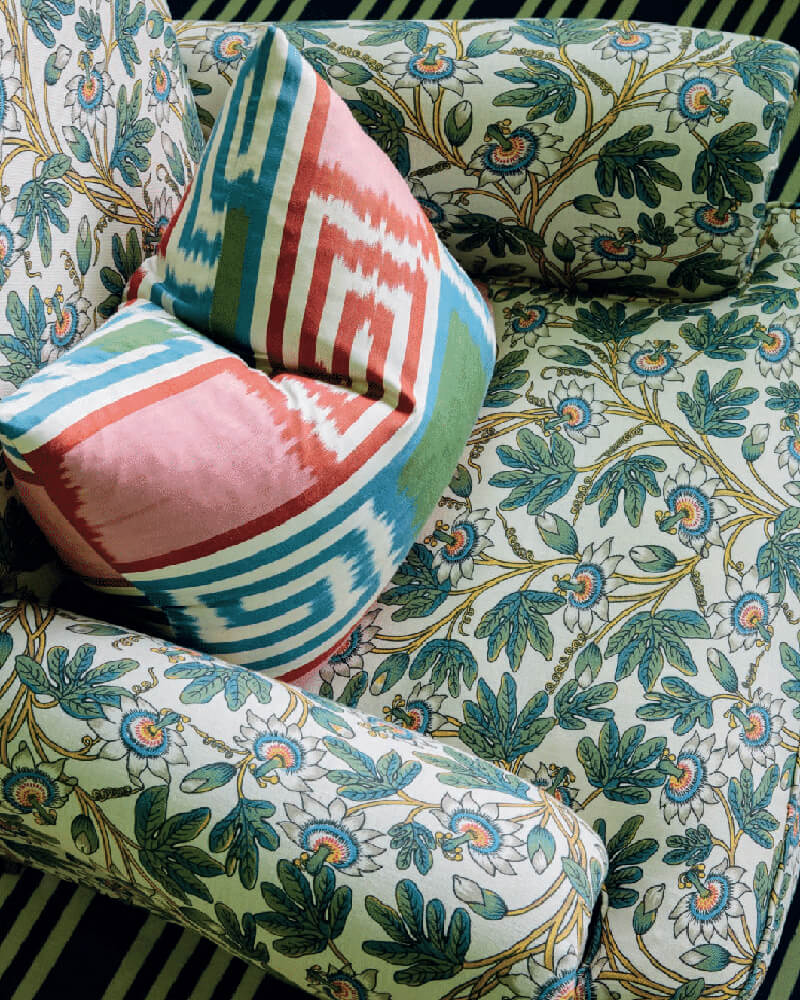 Don't be afraid of colour and pattern. Embrace them and incorporate them into your home, even if you start with just one room. I guarantee you won't be able to stop, as it is super addictive once you start. Combining colour and pattern is the foundation to creating a comfortable home that is full of interest, happiness and unique style.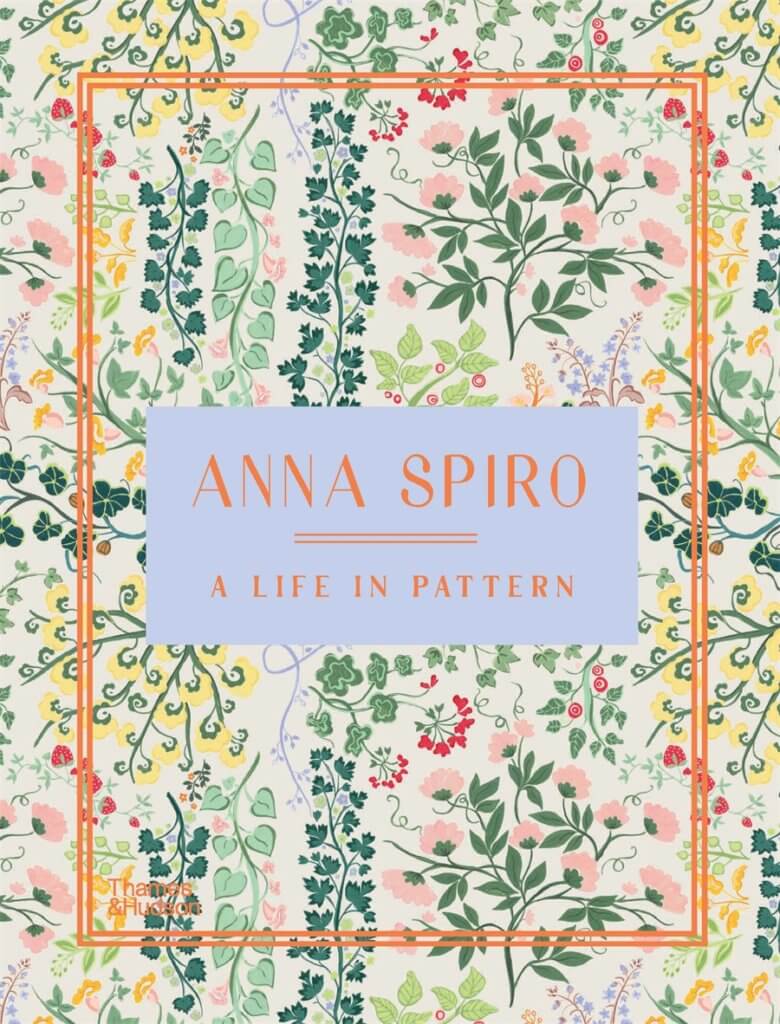 A Life in Pattern is available now. Text by Anna Spiro and photography by Tim Salisbury.
AU$90
Posted on
December 17, 2021